SMARTWATCHES OFFER A range of uses from health monitoring to push notifications, but many people are reluctant to buy yet another gadget that needs constant recharging.
Superbe is a new watch line from French watchmaker Nowa that can go up to 2 years per battery. Classified as a "hybrid" smartwatch, the Superbe line uses a traditional watch face with smart features right beneath the surface.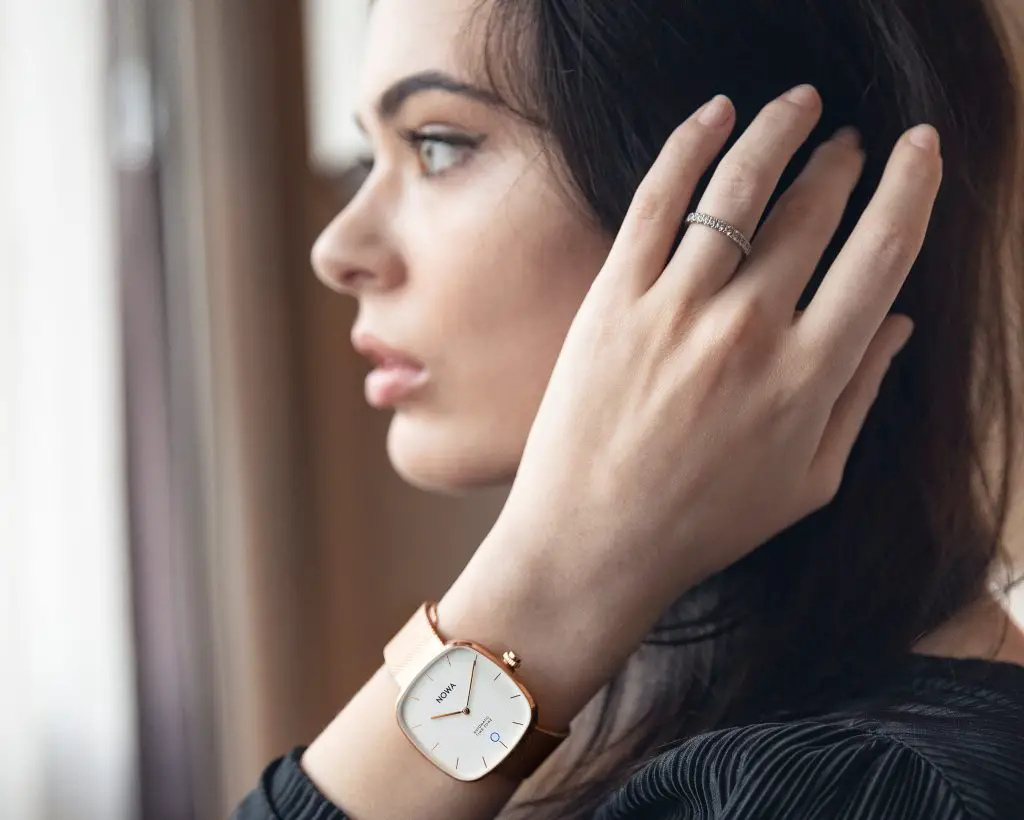 An initial setup with Nowa's smartphone app lets you dial in your settings and preferences. From there the watch can handle things like:
Steps taken
Distance walked
Calories burned
Quality of sleep
Call alerts
Camera controls and more
Timeless timepiece
The classic look of superbe comes from French designer and artist, Eric Gizard. The sleek and simple shape has the kind of timeless design that will look just as good 10 or 20 years from now as it does today.
Available for both and women, the Superbe comes in a range of colors and materials. Black, rose gold, metallic, and steel are options for the case, which frames a mineral glass face with sapphire coating. Italian leather and Milanese mesh are available for the band, which is interchangeable.
At only 10mm thick, Superbe is one of the thinnest smart watches on the market and ideal for everyday wear.
Charging cord? Nope
Unlike other smartwatches, which are literally counting down the hours until they go dead, Nowa did things differently. Their hybrid smartwatch only needs to connect to a phone when it's being synced and stores activity data to its internal storage in the interim.
This allows it to run off a standard CR2025 battery for up to 8 months when using the smart features. If used purely as an analog watch the battery's good for up to 2 years.
Pricing
Part of Nowa's mission statement is keeping the pricing of their watches fair and accessible. Selling direct to consumer allows them to keep prices down by removing the markup. Superbe is their second successful crowdfunding project and has already surpassed its funding goal by more than 2x.
The future retail price of the Superbe watch is $214, but backers can currently get their wrists inside this slick timepiece for the Indiegogo special of $122.