BeamU is a credit card-sized device that's an ideal companion for the digital age. The card can securely store hundreds of login keys and media files all in the palm of your hand.
Despite its size (only 0.84mm thick) BeamU features an embedded e-ink display, touch wheel interface and fingerprint reader. Connections to mobile and PC platforms happen via Bluetooth LE, USB, and NFC.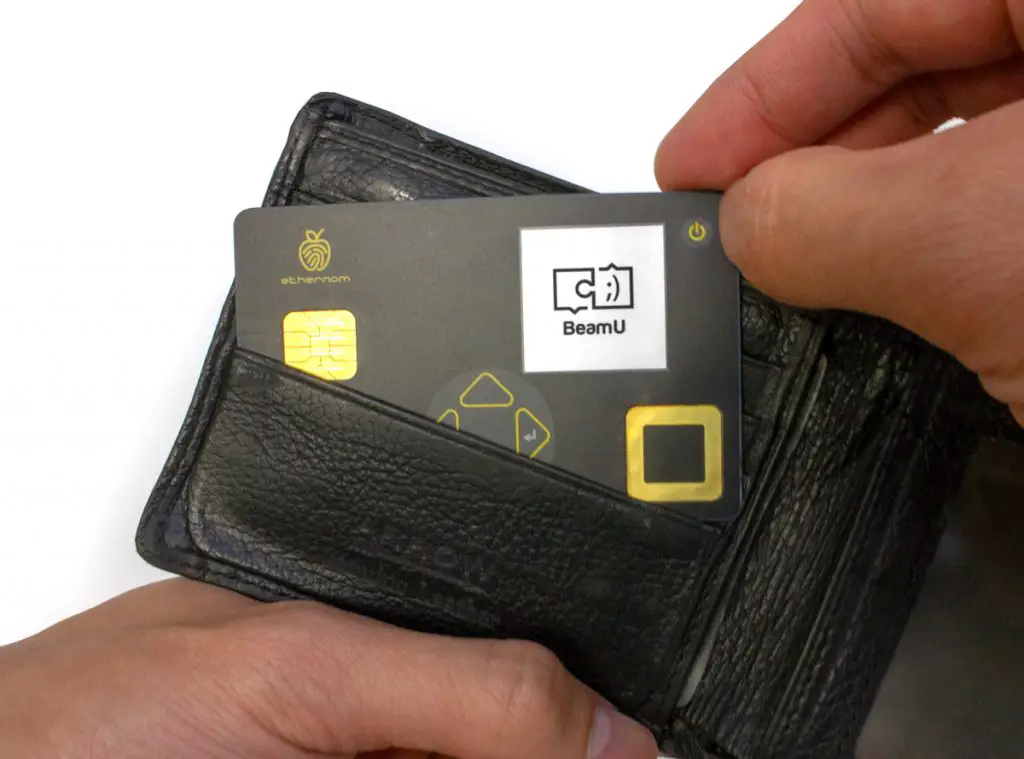 Password manager
The average person has 90 online accounts, and that number is growing all the time. It can be quite a challenge to remember that many logins, and usually the only alternative is a password manager app like LastPass, which itself requires yet another password.
With BeamU, users can store passwords on the physical card without relying on cloud storage.
Using FIDO U2F (a standard for 2nd factor authentication) the device connects via Bluetooth to your phone or computer and instantly enters your saved login keys at hundreds of sites like Facebook, Twitter or Amazon.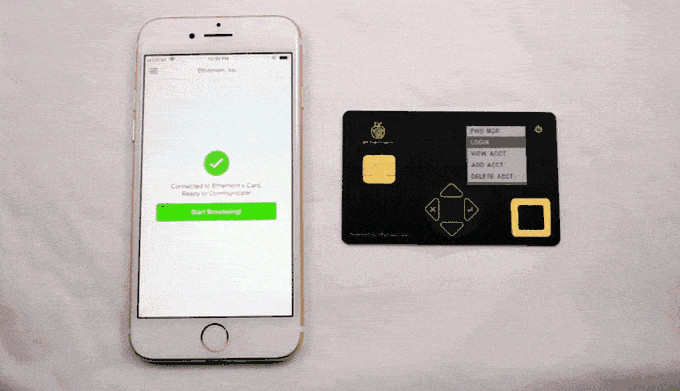 File storage
BeamU can also be used as a secure flash storage device for convenient backups and file transfers. Depending on your pledge level, up to 128GB of storage is available and secured with either the embedded fingerprint reader or traditional type-in password.
Transfers happen through a micro magnetic USB C adapter.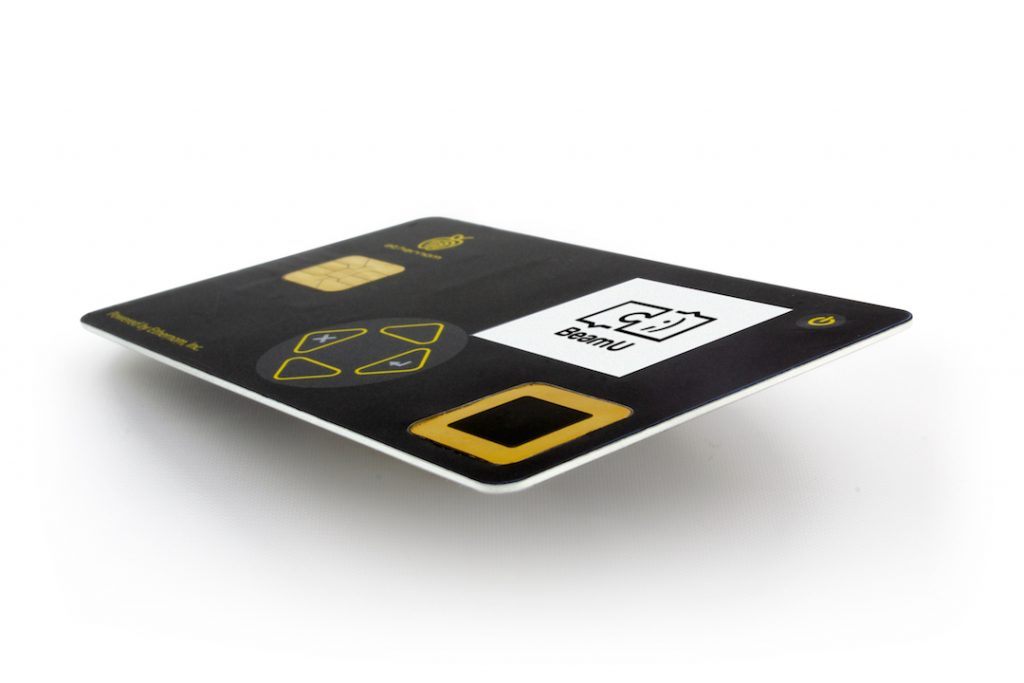 Early bird rewards still available
BeamU has surpassed their funding goal by nearly 6x and rewards are selling out fast. You can still catch an early bird package for $69, which includes a 32GB BeamU, charger and transfer cable.