DUXS is a new shoe brand that's not only waterproof, but designed to be the go-to footwear for travelers. The project hails from Seattle, where shoes don't exactly have it easy. Between 150+ days of rain, mud, and the occasional spilled Starbucks, shoes wear out pretty quickly.
DUXS was created to handle all of those things in a sleek and modern slip-on sneaker.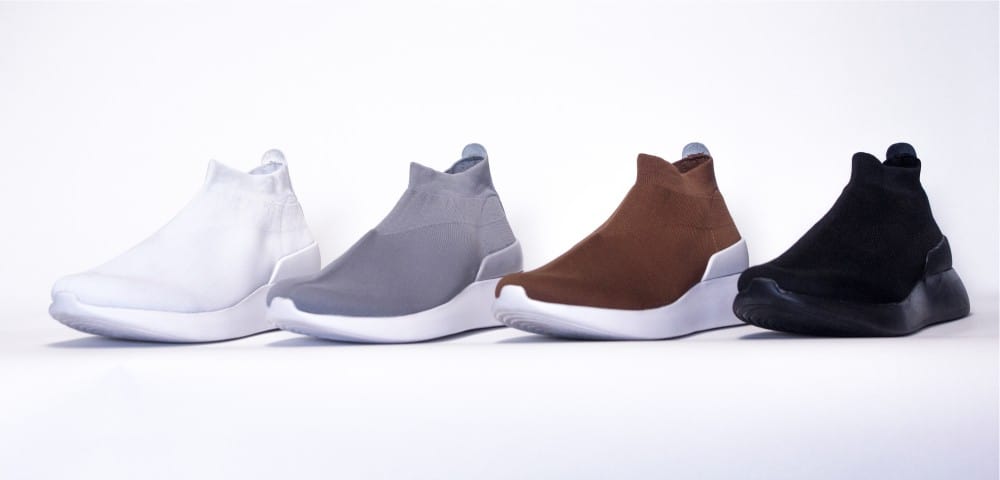 Like water off a duck's back
Waterproof shoes usually rely on a chemical spray applied by the manufacturer. This can wear off over time and requires wearisome reapplications.
DUXS waterproofing comes from a 60% recycled 3D knitted polyester blend mesh. The tight weave of the fabric causes water to roll off and is inherently waterproof without using a spray.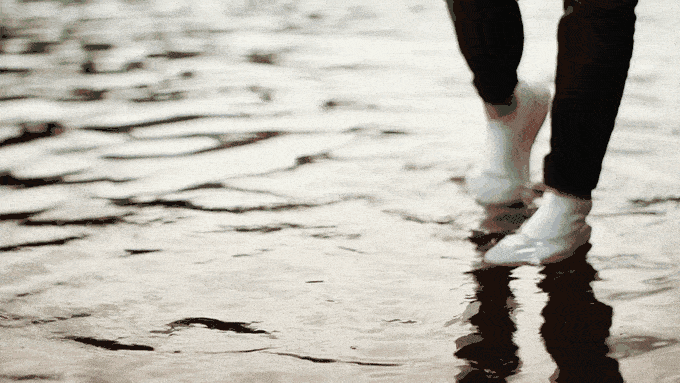 Packable and practical
When traveling you often have to make a tough decision… what shoes to bring? With room for only a pair or two at most, you need something that works for as many activities as possible.
DUXS had this exact dilemma in mind. The light and flexible materials make squeezing them into a suitcase a cinch. The entire shoe can deform and pop back into its original shape.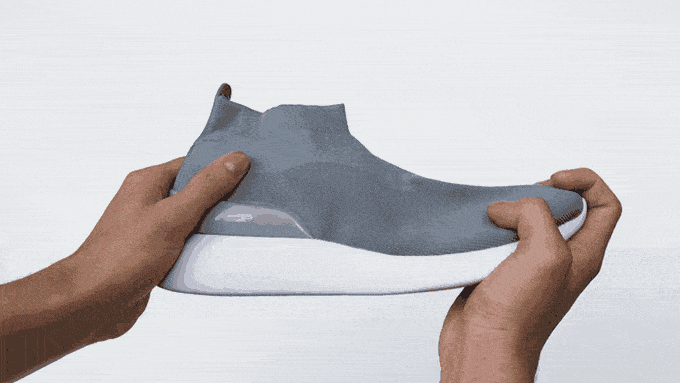 The minimal, understated look of the sneaker was designed to work for a range of occasions, indoor or outdoor. The non-slip soles use a fingerprint design for better traction, and the rubberized heel contour keeps your foot in place while adding support.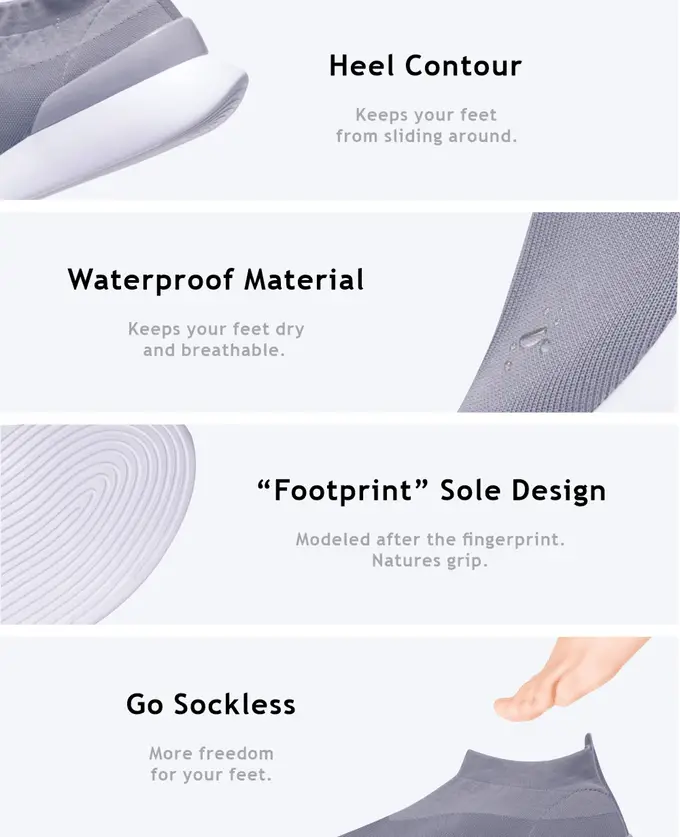 Available on Kickstarter
DUXS have already surpassed their funding goal by nearly 5x and pre-orders are expected to ship November 2019. The sneakers will be available in white, grey, brown and black at a Kickstarter special price of $85.