Among the many changes the past year has brought us, one is the unexpected proliferation of video calls. What used to be an obscure little app called Zoom surpassed 300m daily meeting participants this year, with both major corporations and small families finding new ways to connect.
While there are many conveniences that come with video calls, there's one major problem…
Eye contact.
Because the webcam is always positioned off-screen, it's impossible to both look at the camera and see the person you're talking to. This creates two options:
Stare at the emotionless black dot over your screen and have only a slight sense of the other person in your periphery.
Look at the other person on screen, while you yourself maintain an awkward and vaguely shameful downward gaze.
Neither of those help foster meaningful connections, which is where the View-You Cam comes in.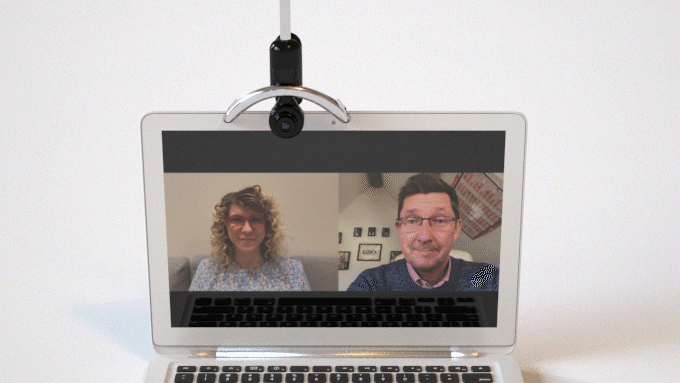 The clever little device allows you to position the camera over the screen, making it possible to keep direct eye contact with the person on the other end of the video call. It does this by using an adjustable pole to slide the full HD camera up or down the display, meeting your partner's eye line.
The base of the View-You Cam clips securely onto any screen, from the thin bezel of a laptop to the sleek curve of an iMac. By adjusting the clip point and sliding pole, just about any area on screen can become a new focal point.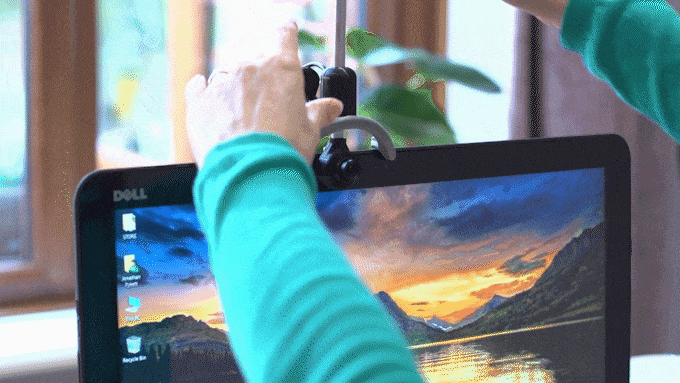 From the other end of the call, you appear to make consistent eye contact while reacting naturally to the other person. Almost like being face-to-face.
View-You Cam compatibility
The View-You Cam's Kickstarter page states the webcam will be fully compatible with MacOS and Windows (XP, 7, 8, 10), Linux and even Android. The device connects via simple USB-A and includes a USB-C adapter for modern devices.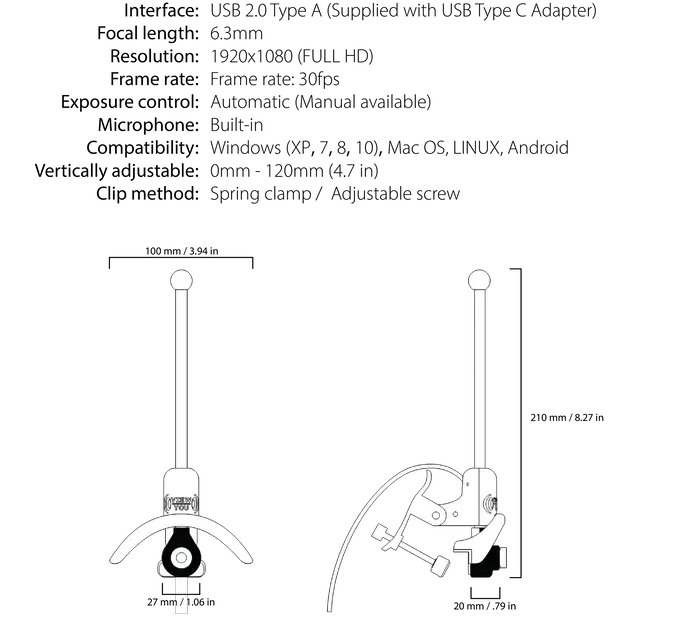 How to order
If you'd like be the first to make perfect digital eye contact, you can currently pre-order the View-You Cam from their Kickstarter page for the early bird price of $96. Larger pledges includes multiple units so the whole team (or family) can get in on the action.
If funded, orders are estimated to deliver July 2021.