There are toys that look fun to give to a kid, and then there are toys that make you wish you were that kid. The Flynova Trailblazer fits firmly in the latter category.
This cleverly designed STEM toy takes track sets to the next level with enough possibilities to amaze both the young and young at heart.
Loops, jumps, corkscrews and any combination therein assemble together to send your little car on the ride of its life. With the Trailblazer, speed knows no limits, gravity has no dominion, and creativity reigns supreme.

The track
Part of what makes the Trailblazer unique from other track playsets is the flexibility of its track segments. Instead of requiring distinct curved pieces or straight pieces, the Trailblazer's track segments are all the same. Articulated joints throughout each inch of track allow it to flex and twist, almost like a spine.
With the included support scaffolding, it's possible to curve your track into unbelievable shapes and angles. Even up the wall!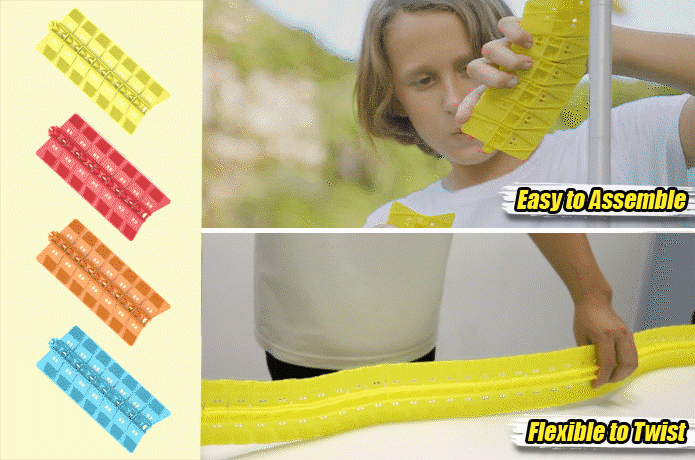 The race cars
Traditional slot cars might look cool, but they're pretty lousy drivers – one tight corner and they fly off the track and disappear under the couch.
The Trailblazer cars are designed with the same technology as roller coasters, so they can zip around tight bends and loop-the-loops without falling off the track. The most challenging sideways or even upside down tracks won't slow down the Trailblazer's cars.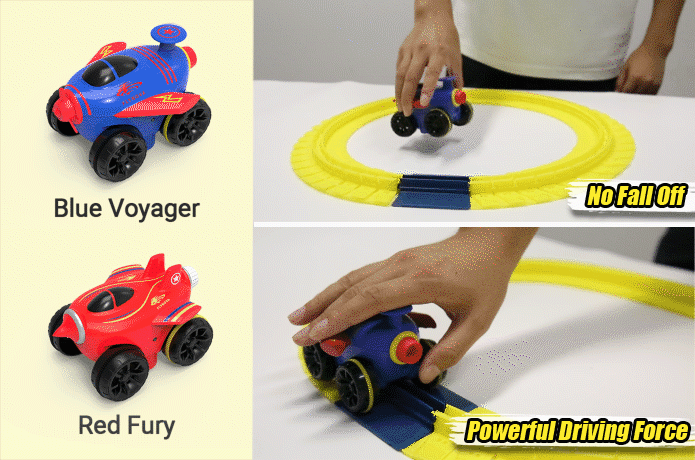 3 AAA batteries are all it takes to power the motorized dual rear wheel drive, giving the cars enough acceleration to zip up hills and steep embankments.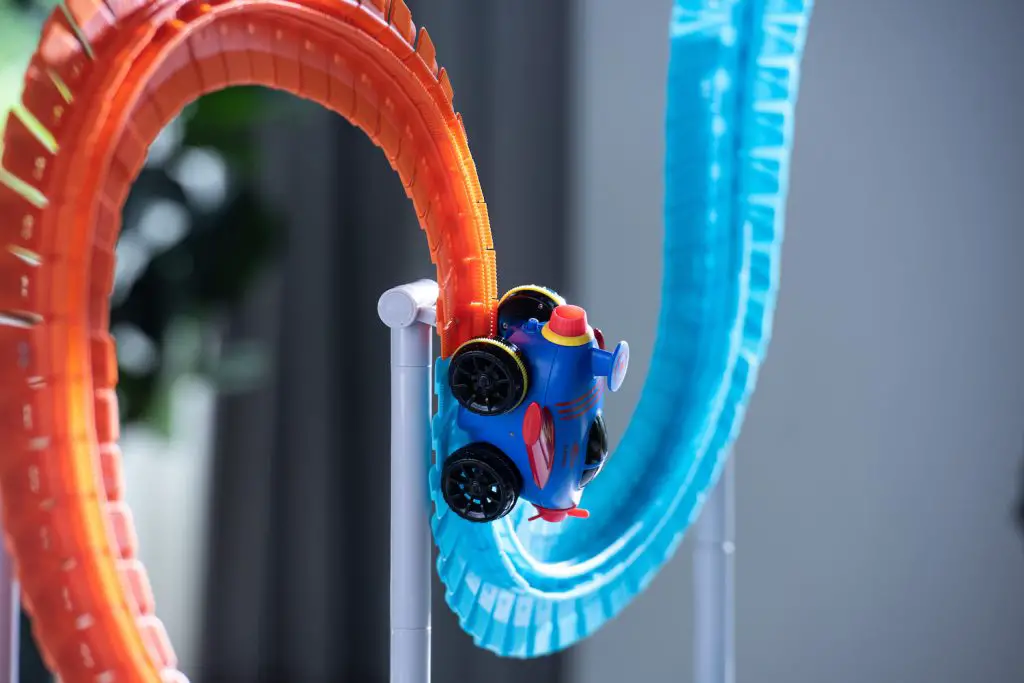 How to order the Flynova Trailblazer
Flynova has already seen an enormous interest in the Trailblazer with over $100k raised so far. Backers can currently get the Junior Race Pack from just $39, though we have to say, the larger Grand Prix Pack looks like a lot more fun… the set includes 200 track pieces, 2 race cars and 2 track bases for $80.
That's enough for three 360-degree loops!