There's no doubt about it – wetsuits make playing in the ocean a lot more fun. Slip one on and the frigid, salty spray fades away, leaving you free to experience all the wonders water sports have to offer.
Turtl Project is a new brand with a debut product that should make water-lovers take notice. The Galapagos wetsuit offers everything you need for a day on the waves plus eco-friendly materials our oceans will appreciate.
Because humans + water = ❤️.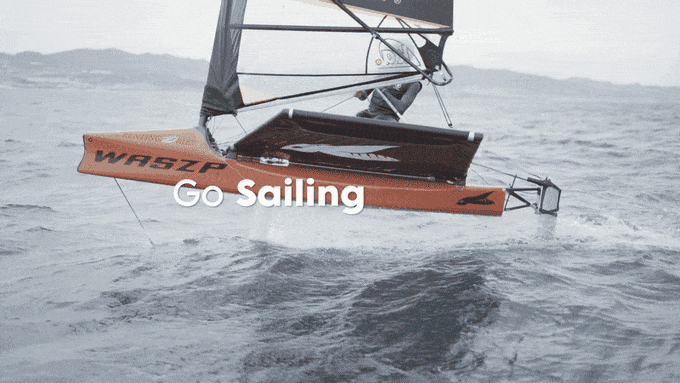 Lighter, stronger, warmer
The Galapagos is a year-round wetsuit designed to be enjoyed across all four seasons. This is accomplished through their unique 4/3 mm fabric combination that keeps the torso wrapped in full 4mm (plus thermal lining) and the limbs in 3mm fabric for greater flexibility.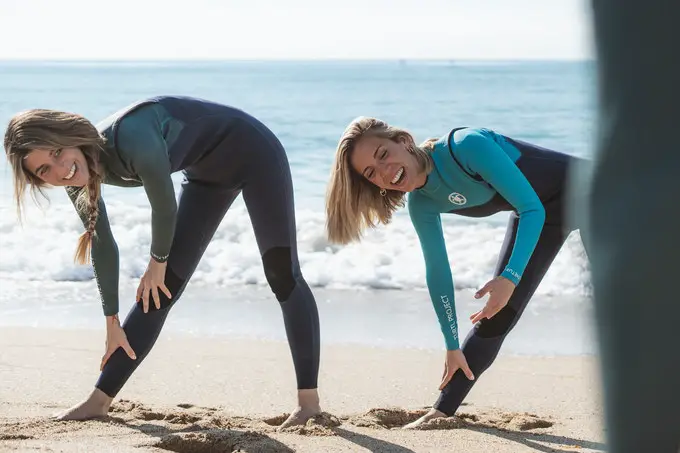 To help keep the chill out, the collar, sleeves and seams are fitted with watertight rubberized seals, along with a "max-heat" inner lining around your vital organs.
Other cool features of the wetsuit include:
Built-in key pouch
Abrasion-proof knee pads
Zipper-free system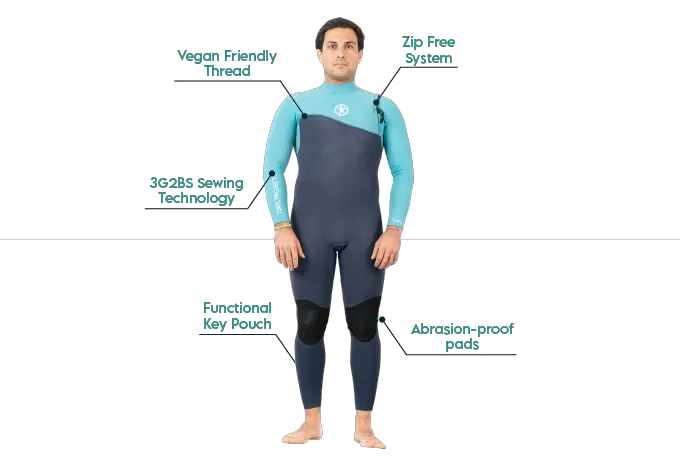 Sustainably produced
The wetsuit is made from a South Korean-sourced limestone neoprene dubbed "Monolith Rubber". Besides being super-stretchy and flexible, it's also significantly more sustainable than traditional petroleum based neoprene.
Traditional neoprene is derived from a chemical developed by DuPont the 1930s that's used in a variety of applications. Creating neoprene requires several toxin-producing steps, many of which are still present in the product after it's disposed of. Limestone neoprene on the other hand, doesn't rely on the same petrochemicals in its production and is significantly better for the environment.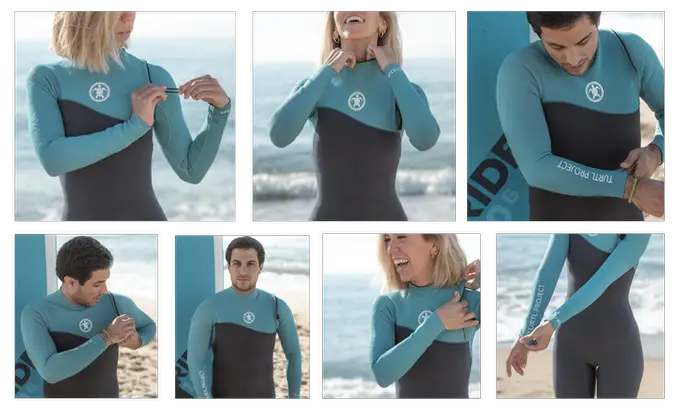 Turtl Project also states that the materials used for their wetsuit are certified with a OEKO-TEX Standard 100 label. This means that every component (threads, buttons and other accessories) have been tested for harmful substances and deemed harmless for human health.
The Wetsuit Shell
The Galapagos wetsuit includes a sweet little carrying bag with every order. This watertight shell fits an entire wetsuit inside, making transfer to and from the surf a dry and mess-free experience.

How to order the Galapagos wetsuit
If you're ready to hit the water, you can currently pre-order the Galapagos wetsuit from their Kickstarter page. Their best deal is currently the wetsuit + bag bundle for $317. Sizes and colors are selected post-campaign.
Turtl Project has seen tremendous interest in their first wetsuit, with more than $65k already raised out of their $9.7k initial funding goal.
Orders are estimated to deliver November 2021.