IN THE PAST FEW years there's been a trend toward shrinking wallets. A seemingly global effort to transform our daily billfolds into razor-thin wafers. Need more than two credit cards and a nickel? Too bad – embrace the minimalist movement.
For those of us who prefer the meaty leather folds of yore, there is an alternative.
It's called the Grim Everyday Carry Tool Roll Wallet, and it's designed to carry a stunning amount of equipment.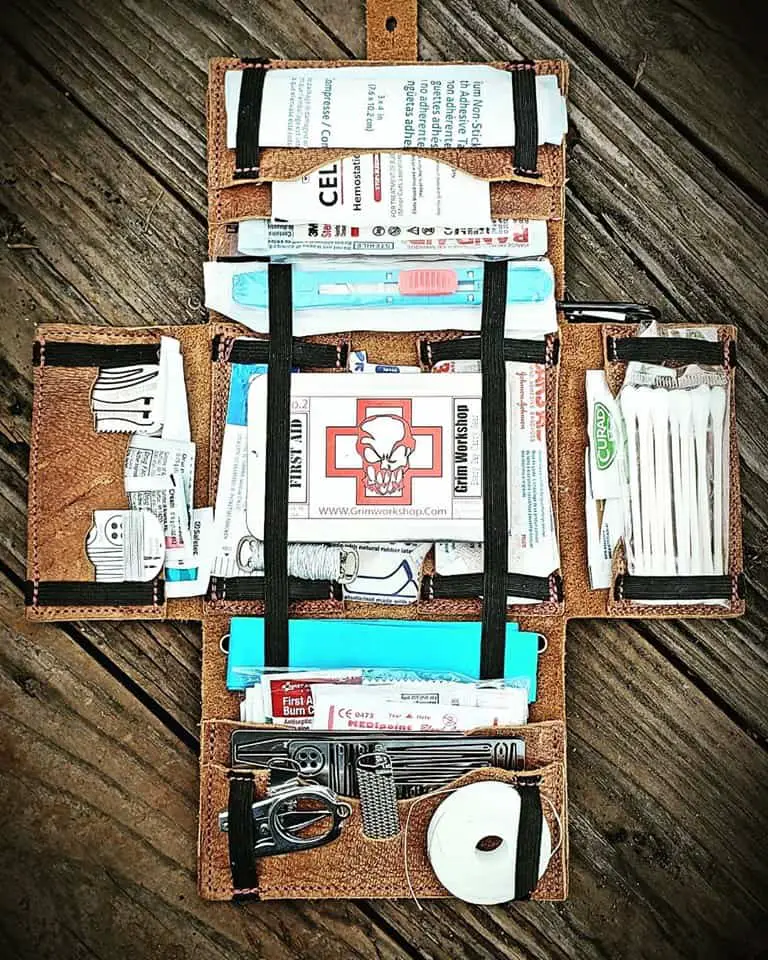 Part tool bag, part wallet
At first glance, the wallet is reminiscent of the leather tool rolls craftsmen used to live by. The kind of thing that would be clutched by an old Jaguar mechanic in Coventry.
Once opened the pouch reveals the underpinnings of a modern wallet (or several of them considering just how much this thing can carry).
The storage capacity is provided by a level of pockets that would make micro-wallets weep:
6 credit card pockets
2 medium side pockets
12 micro pockets
1 extra large pocket
18 elastic tie downs
Buffalo leather is used throughout, which was chosen not just for its strength, but increased flexibility. This helps the pockets overstretch to accommodate multiple or bigger items.
The Grim EDC tool roll wallet is incredibly versatile in how it can be loaded. A few uses include first aid kits, fishing tackle, art supplies or a tool kit.
Grim micro tool compatible
Grim Workshop created a name for themselves with a line of American made stainless steel micro tools. At about the size of a large paperclip, these tools come in over twenty different designs covering anything from earbud holders to sewing needles.
The twelve micro-pockets in the tool roll wallet are designed with the micro tools in mind, which are available with higher pledge level bundles.
Early birds still available
At the time of writing early bird pricing is still available. This includes one Grim EDC tool roll wallet, one Grim survival tool card and five of their weatherproof tip cards. Higher pledges earn you tons of micro tool goodies, with the "fully loaded" package containing everything necessary to essentially rebuild society.
Grim hit their funding goal in a lighting-quick 1.5 hours and is scheduled to ship pre-orders October 2019.