Grip Curl is a new line of phone cases that have an integrated pop-out ring. Pressing the center of a band on the back of the case causes a rubber grip to deploy and curl around itself. This creates a perfect ring around your finger and makes the phone much easier to hang onto.
The band interlocks and doesn't release its grip, even when the phone is upside down.
Unlike other phone accessories like popsockets, Grip Curl doesn't add any unnecessary bulk or weight. When not in use the band straightens completely flat, keeping it easy to slide out of a pocket.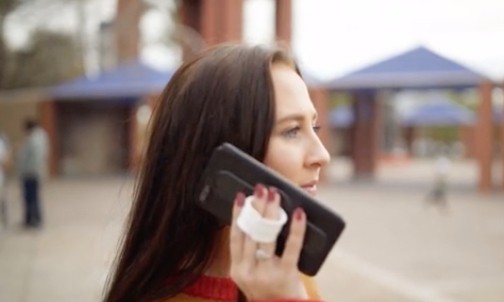 When deployed, Grip Curl can also be used as an instant kickstand. The width of the band props the phone up and can swivel for horizontal or portrait views.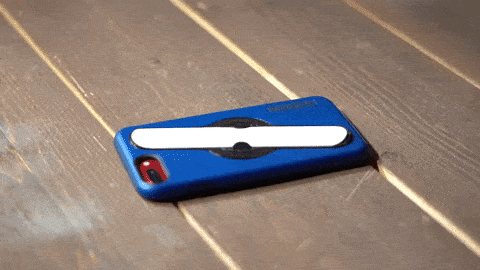 Currently, the cases are available for iPhone: 7, 7 Plus, 8, 8 Plus, X, XR, XS and XS Max. The bands are interchangeable and will be available in a variety of colors.
Grip Curl reached their funding goal in only three days on Kickstarter. Pre-orders are expected to ship in Sep-Oct of 2019. Early bird rewards are sold-out, but you can still get your fingers in a Grip Curl for the Kickstarter special price of $41.