"Hey, cool lip balm!" is a comment not many of us are used to hearing.
That's probably because most lip balm just isn't that cool. A few petrochemicals in a plastic tube isn't exactly a conversation starter.
But Hylo refillable lip balm is anything but ordinary. Their sleek aluminum tube looks like something designed by SpaceX on the outside, with refreshingly down-to-earth ingredients on the inside.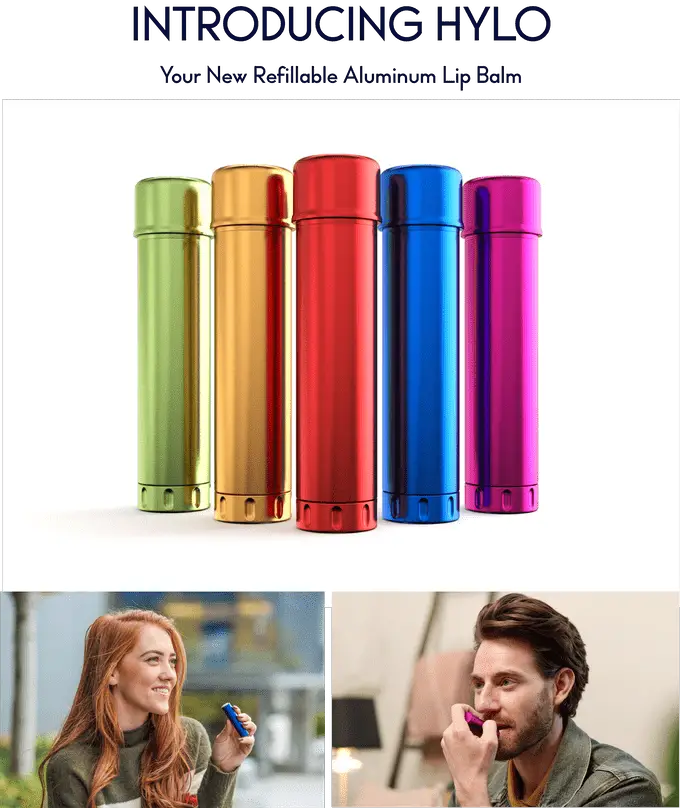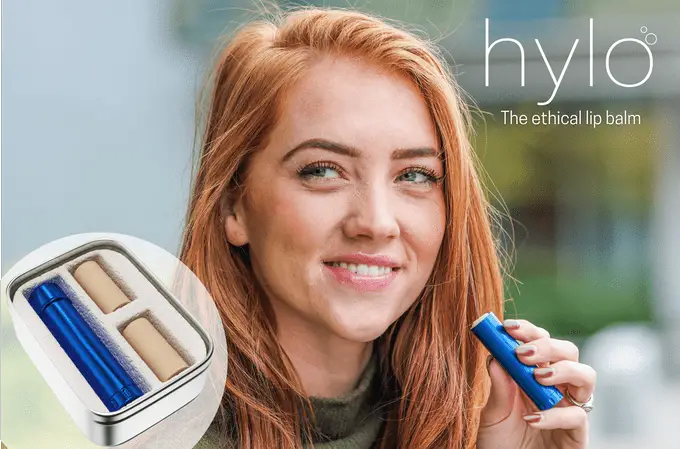 If James Bond had lip balm…
There's something about the shiny metallic tube that looks like it would be right at home nestled in 007's lapel pocket. He would make a casual, yet suave application on his way from the DB9 to the Casino de Monte Carlo. A woman might wink at him as he did so.
The aluminum body does more than just look cool, however. Part of Hylo's mission is to eliminate single use plastic, which regular chapstick tubes can be a big source of (almost 200 million plastic tubes a year!).
Hylo's refillable design means that one aluminum tube can literally last a lifetime.
When the inner contents run out, a 100% plastic-free, home-compostable refill cartridge installs in its place. It's almost like swapping out the ink cartridge in a high-end pen.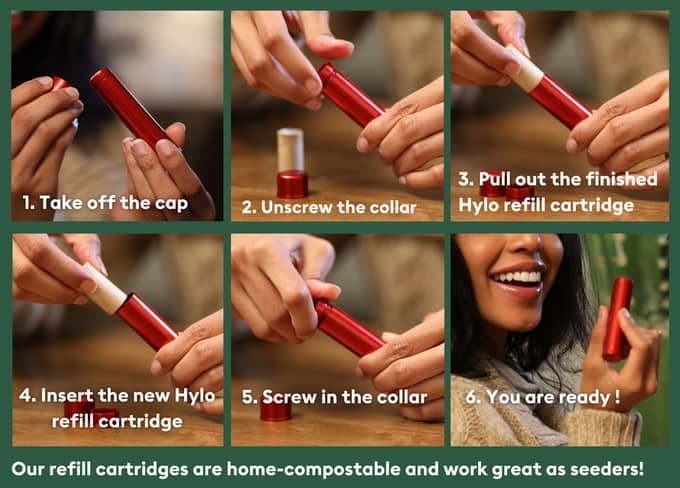 Simple, natural ingredients
Have you ever noticed that the more you use lip balm, the more you feel like you need it? That's because many chapsticks actually contain harsh chemicals that can dry out your lips, rather than moisturizing them. It's a vicious cycle, huh?
Hylo ditches the tricky chemicals in favor of natural ingredients proven to soothe chapped lips like:
Beeswax
Shea butter
Jojoba oil
Hyaluronic acid
Coconut oil
Vitamin E
The campaign states that their blend is also preservative-free and was never tested on animals. The first product run will be peppermint flavored (and scented) with more flavors added in the future.
How to buy Hylo lip balm?
Backers of Hylo's Kickstarter campaign can currently snag the super early bird package for $20. That includes 1 aluminum body in your choice of color along with 2 refills. The project reached its $5,000 funding goal within just 12 hours with 35 days remaining in the campaign.
Pledge rewards are estimated to deliver June 2022.
Update* After wrapping up a hugely successful Kickstarter campaign, Hylo has transitioned to Indiegogo InDemand