Our shoes have an important job. They have to carry us through the roughest terrain, the harshest climates and the steepest slopes. They protect us from the prickly and dangerous things in life and ask little in return. They support our weary soles when the world weighs us down.
Shoes are in many ways like the perfect best friend.
And as with any best friend, you want to make sure they're getting the best treatment possible. That probably means a lifecycle that doesn't start in windowless, chemical-fumed factory and end in a 500-year landfill.
Your shoes deserve better than that.
Inland is a new Australian company that's producing sustainably sourced footwear that's a treat for both the planet and your body. Thanks to an innovative design and environmental commitment, their shoes feel good in more ways than one.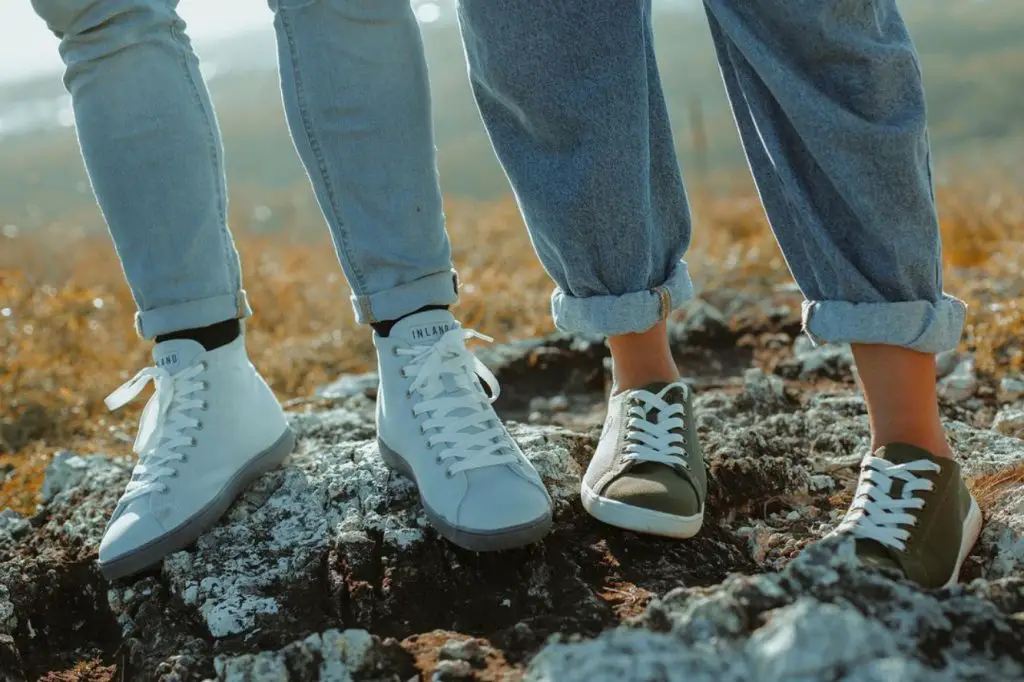 A shoe made from ocean waste
Inland's Lite Tread line of shoes are made from 100% recycled and eco-friendly materials, including recycled plastic from ocean waste. Sadly, every year 8 million metric tons of plastic end up in the ocean – a devastating problem that can be lessened by two changes: producing less plastic, and reusing what plastic is already available.
The Lite Treads accomplish both of these goals by using recycled post-consumer plastic for its upper fabric and sock liner. The sole is also produced with thermoplastic elastomer derived from recovered ocean waste. That means no new plastic is created in the production of their shoes.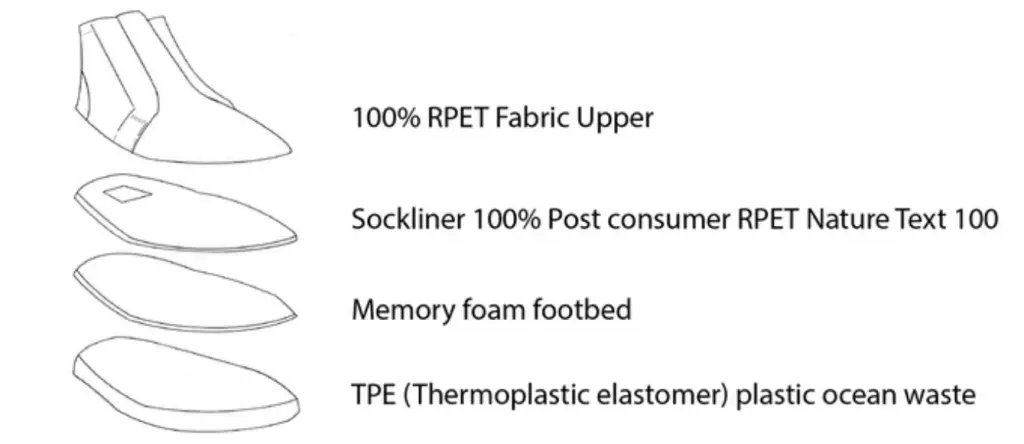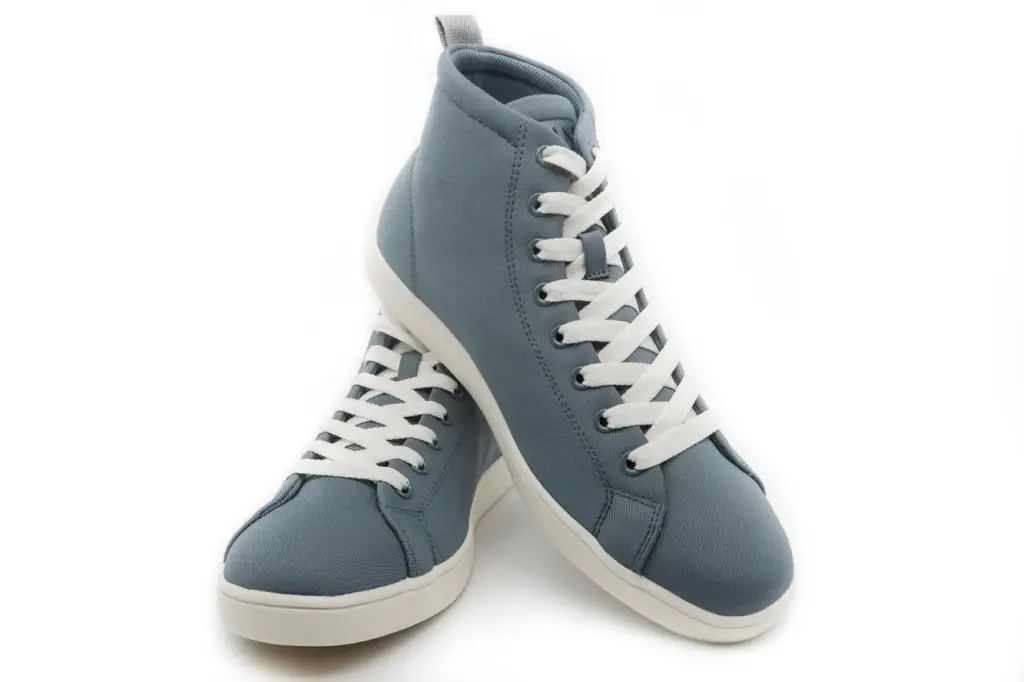 Two models – one high, one low
Inland is currently fundraising on Kickstarter to produce two models: a low-top sneaker dubbed "Explorer" and a mid-top named "Adventurer". Both types are made with the same eco-friendly materials and come in five colors inspired by the hues of the Australian landscape.
You'll notice each color has a unique hand drawn image of a mountain on the side:
The Lite Treads utilize something called a "zero drop" design, which means the heel is the same height as the ball of the foot. This is meant to inspire a natural, barefoot feel without the shoe altering your center of balance.
"Walking in Inland Lite Treads means being connected to the environment. Our zero drop sole means your feet will be flat and able to respond to the earth you're walking on."

-Inland Lite Treads
The campaign also lists the use of a wide toe box (the part where your toes are) to prevent constricting toes and the associated foot, knee and hip problems.
How to order Inland Lite Treads
Inland is more than just a shoe company – they're offering 100% ethically sourced cotton t-shirts and compostable stickers on their Kickstarter page as well as both models of shoes.
Pledges start at $16 for biodegradable stickers up to $93 for a pair of either the mid-top adventurers or low-top explorers.
Rewards are shipped worldwide and estimated to deliver February 2021 if fully funded.