Take a toddler to the beach sometime and you'll notice something distinct about their footprints in the sand – they have flat arches. All children start out life with flat feet and develop an arch as they near adolescence.
While nature has designed tiny humans this way for millennia, shoe manufacturers have yet to get the hint. Current kid's footwear consists of scaled down versions of the same shoes they make for adults. Miniaturized sneakers that use the same materials and designs without accommodating children's different foot shape.
While the arch support in your pair of Adidas might feel comfortable, for kids they can lead to every parent's favorite complaint – "carry me, my feet hurt!"
jbrds aims to remedy this with their unique line of footwear built specifically for children's feet.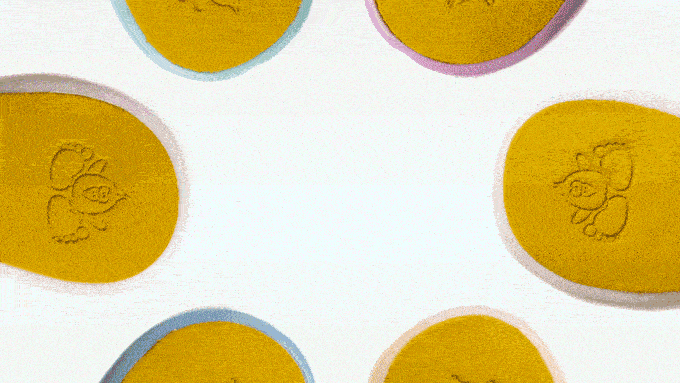 Built to start kids off on the right foot
The brand was co-founded by podiatrist and foot and ankle surgeon Dr. Jay LeBow, who recognized the anatomical needs of a child's developing foot and saw a clear void in the market.
jbrds first line of shoes are called the Stand2Walk and are designed for infants 9-18 months old. Future models are in development for kids 18 months all the way through to 8 years old.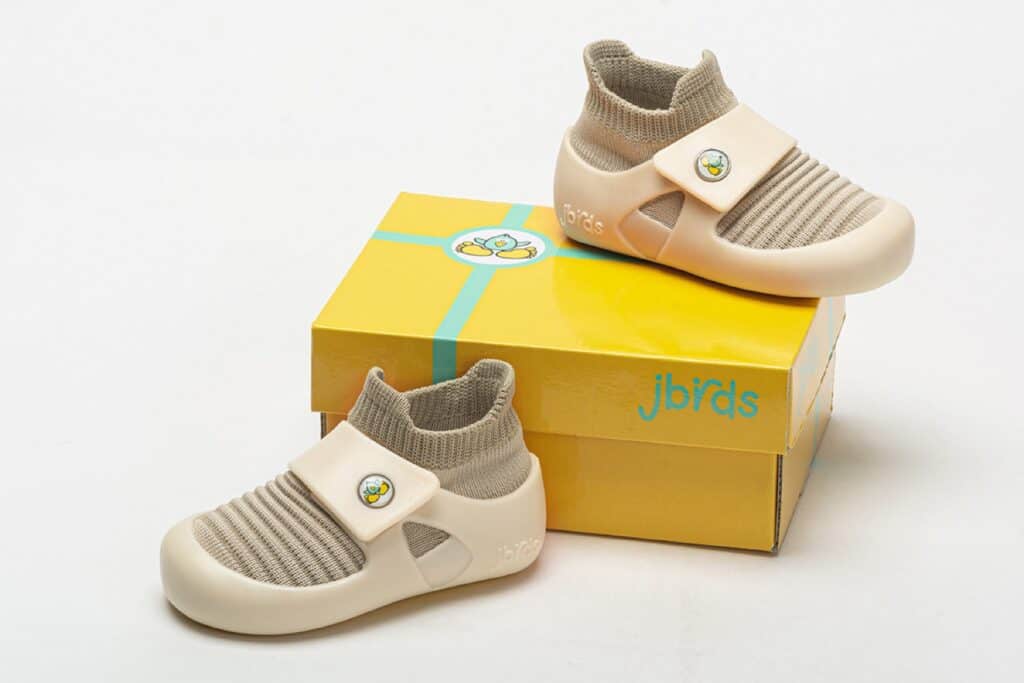 "In the footwear industry, children's shoes are often an afterthought. Our mission is to start kids off on the right foot," said Mike Gugat, CEO and Co-founder of the Baltimore-based startup. "Our vision is to deliver the first active lifestyle brand that exclusively meets kids' needs from the cradle to eight (years old)."
The Stand2Walk model features an integrated sock and shoe construction to make it easy to get on a baby's foot. Messes happen, which is why the shoe can be washed in the washing machine or cleaned with a baby wipe.
A suede outsole offers just enough grip to help early walking stability without the weight of a rubberized sole.
An injection-molded outer cage uses Velcro fastening straps to provide stability to the forming heel and lateral column support to the lower extremities, making it easier to stand and walk.
How to back jbrds
The jbrds Stand2Walk shoe is currently available to pre-order from their Kickstarter campaign in a choice of six colors. Sizes offered are 4, 5 and 6.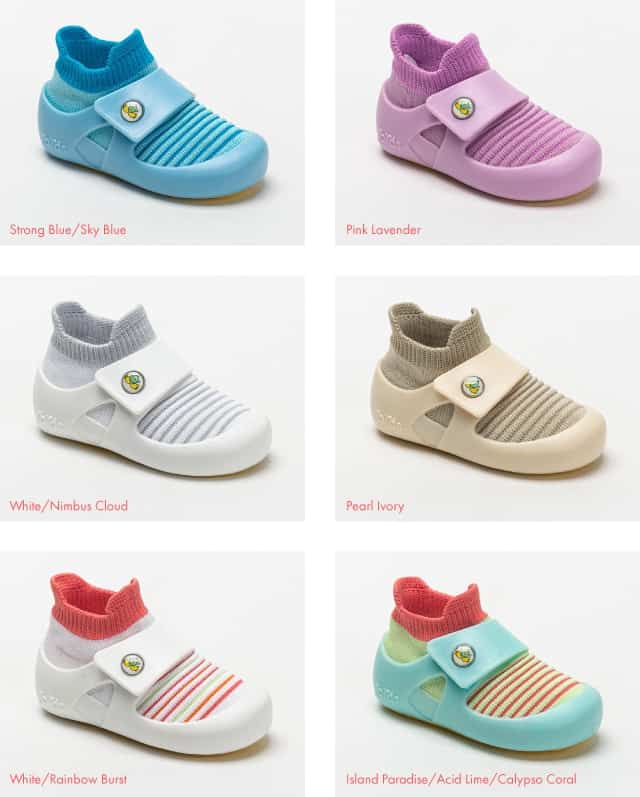 One pair runs $75 with free shipping. jbrds has already surpassed their initial funding goal with two weeks left in their campaign. Pre-orders are estimated to deliver June 2022.