Have you ever watched a cooking show and been seduced into trying the recipe yourself? You go out and buy the freshest ingredients, lay everything out on the counter in neat little piles and grab your trusty kitchen knife.
Then it all goes downhill.
For some reason, your veggies don't cut the same as Jamie Oliver's. Rather than precisely diced tomatoes, you get pulpy little skin clumps smeared across the cutting board. Your carrots appear to be 30% wood and seem to require a saw. Slicing a lemon demands half your body weight and faint grunting.
Juice flies in your eye.
But, where did it all go wrong? Did Jamie Oliver lie to you? Is this why people avoid GMO foods? Are you just a terrible cook?
The answer is both simple and, thankfully, easy to fix… You have a bad knife.
And you have that knife for the same reason most people have bad knives – they think "good knives" are supposed to cost a fortune and require culinary training to use. The good news is there's a new Kickstarter campaign that aims to prove that reputation wrong.
They're called KRMA EVO Blades, a super practical 8″ chef's knife that could completely change your next cooking experience.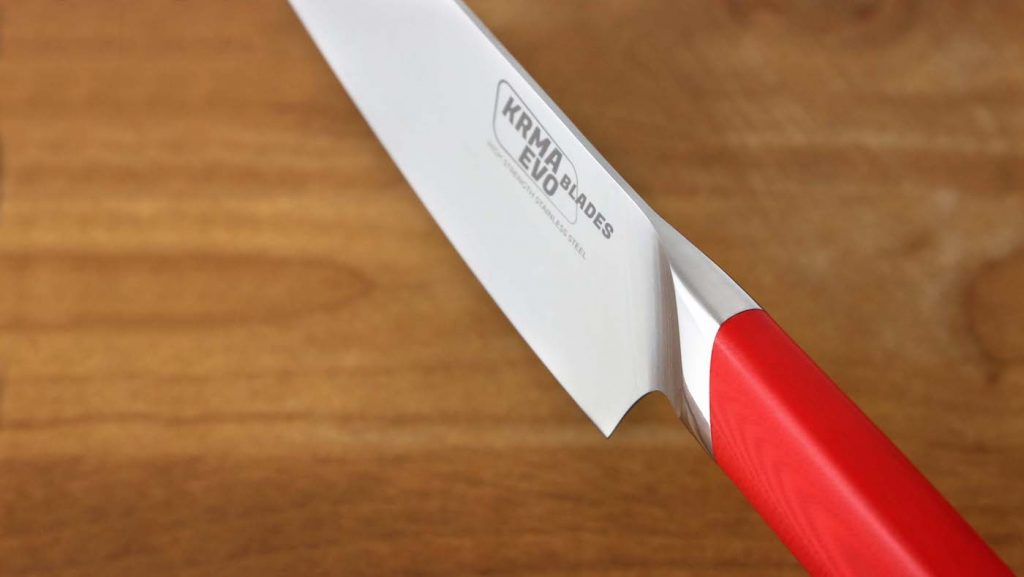 Slice and dice for a fair price
Once you look past the exotic materials and unpronounceable brand names, you'll find the performance of most expensive knives is rarely worth the price. To add insult to financial injury, they can also be very high maintenance, requiring special washing, oiling and sharpening instructions.
Nobody wants a fussy knife, which is what makes KRMA EVO Blades special – their high carbon stainless steel blades are corrosion resistant, work with all knife sharpeners and can be thrown in the dishwasher when you're done.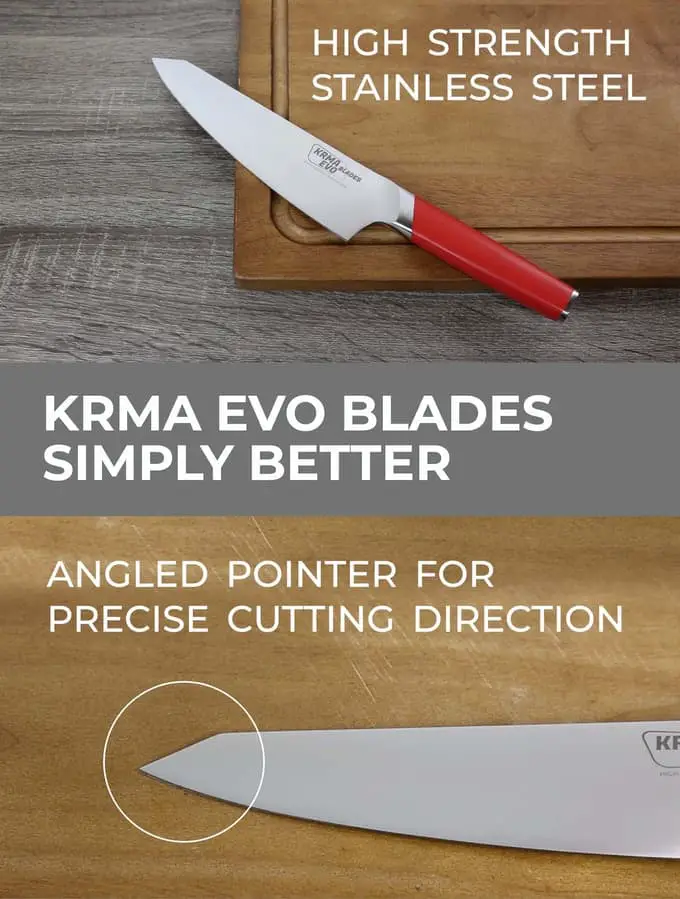 The unique angled pointer at the tip of the blade is designed to make the first cut easier, especially with thick-skinned produce (picture melon, squash and of course, tomatoes).
Can you handle it?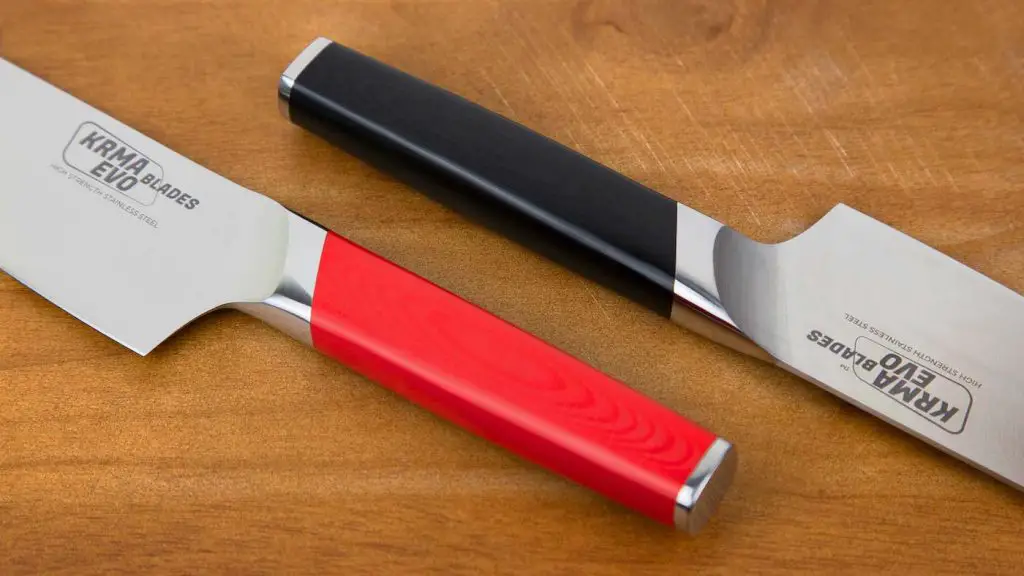 While rustic wooden handles might look cool, they add to a knife's fussiness-score tremendously with no real benefit. KRMA EVO Blades use a high strength fiberglass composite handle designed to outlast wooden competitors. Backers can choose between red or black, and in our opinion anytime you can add hot-rod red to your kitchen is a plus.
How to order KRMA EVO Blades
If you'd like a reliable chef's knife by your side at your next cooking endeavor, you can currently pre-order KRMA EVO Blades from their Kickstarter campaign for the early bird price of $55. Orders are estimated to deliver March 2022 and will arrive in a magnetically closing padded gift box.