Reports show that more men than any other time in the past 30 years are cooking at home. Thanks in part to greater diet consciousness and a narrowing gender-gap, men have become the primary meal-maker in more homes than ever.
Despite all the dudes in the kitchen however, there aren't a ton of everyday kitchen tools built with them in mind. That's about to change with a new knife from a company called MÄNNKITCHEN.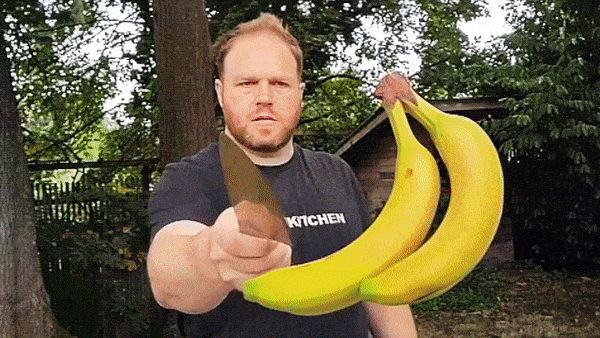 The MK9 is a premium quality chef's knife designed for the large-handed. Its scaled-up proportions aren't intended to be perfect for everybody. It's heavier, longer, wider and harder than a standard chef's knife. But that's exactly what makes it so cool.
Männly Features
Built from USA-made X63 nitrogen steel, the 9″ blade of the MK9 is an inch longer and considerably harder than typical imported steel knives. The 2.5″ width means beefy knuckles will have plenty of clearance without smashing into the cutting board.

A downward curve at both ends enables a more natural wrist position while cutting, reducing potential strain or repetitive stress injuries.


The contoured handle is substantially thicker than average, with G-10 scales that will never crack, shrink or discolor. A micro-bolster along the heel of the blade protects your fingers without preventing full point-to-heel sharpening.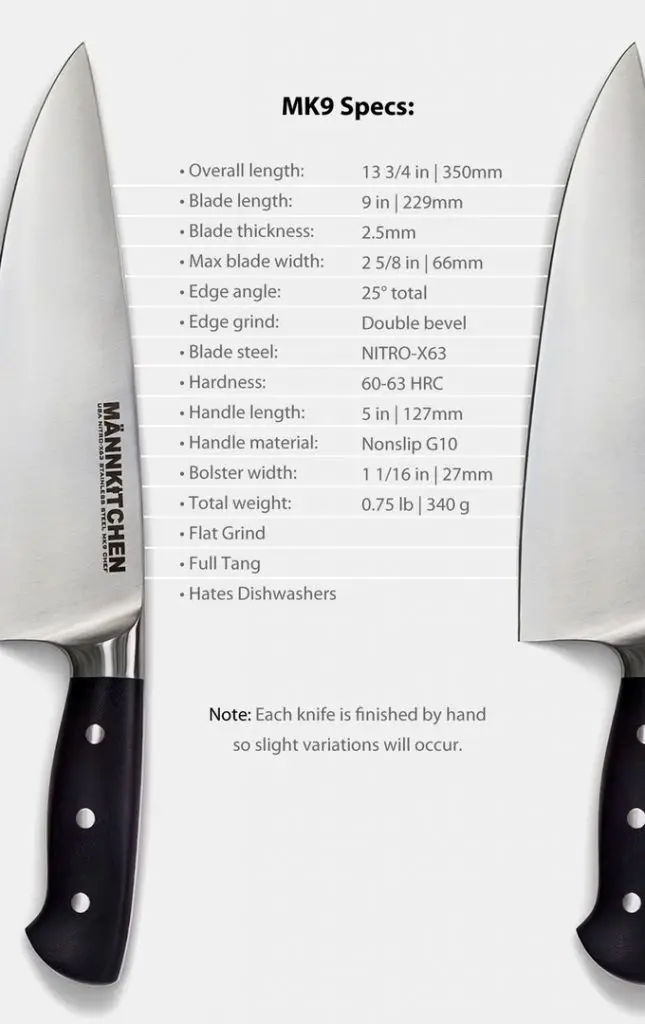 MK9 Pricing
Early-bird rewards are still available for the first run of the MK9. A $99 pledge gets you one knife at half its future MSRP. MÄNNKITCHEN has already well surpassed their funding goal, with the the first rewards expected to ship February 2020.