Last December Apple introduced a completely new product in their AirPods lineup. The AirPods Max takes Apple's sleek design aesthetic and ease of use and applies them to over-the-ear headphones.
While the company may have made those little white earbuds into a cultural icon, the AirPods Max mark Apple's first foray into the headphone market.
Theater-grade sound and a slick design are great, but a device called The Max Stand promises to improve the headphones even more.
Launched by boutique design firm Floating Pixels, their minimalist cradle provides a way to both display and charge the AirPods Max as easily as possible.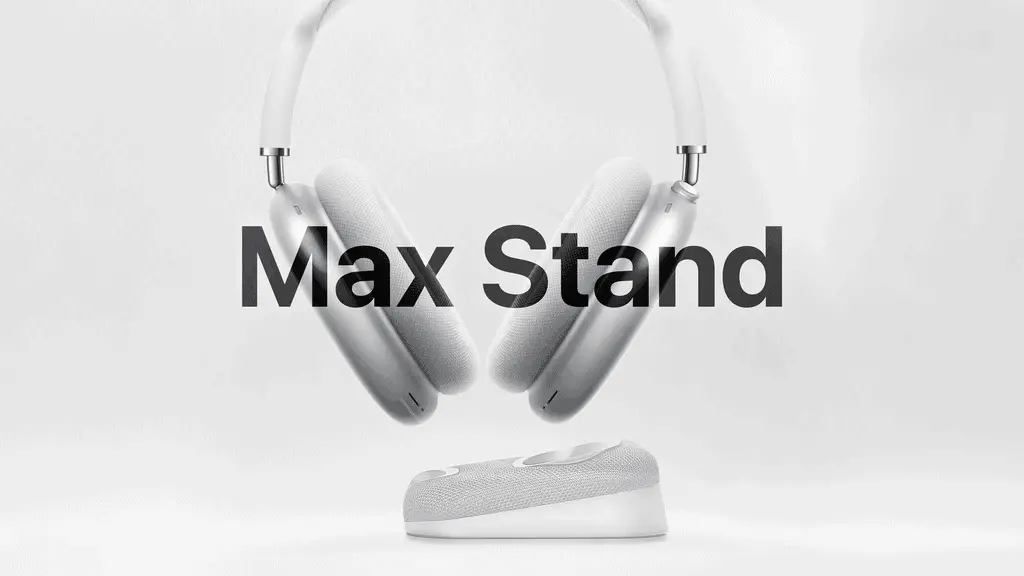 Maximum convenience
The Max Stand is a discreet square base roughly the size of a coaster. It's specifically engineered to fit the unique shape of the AirPods Max, which slide snugly into two impressions.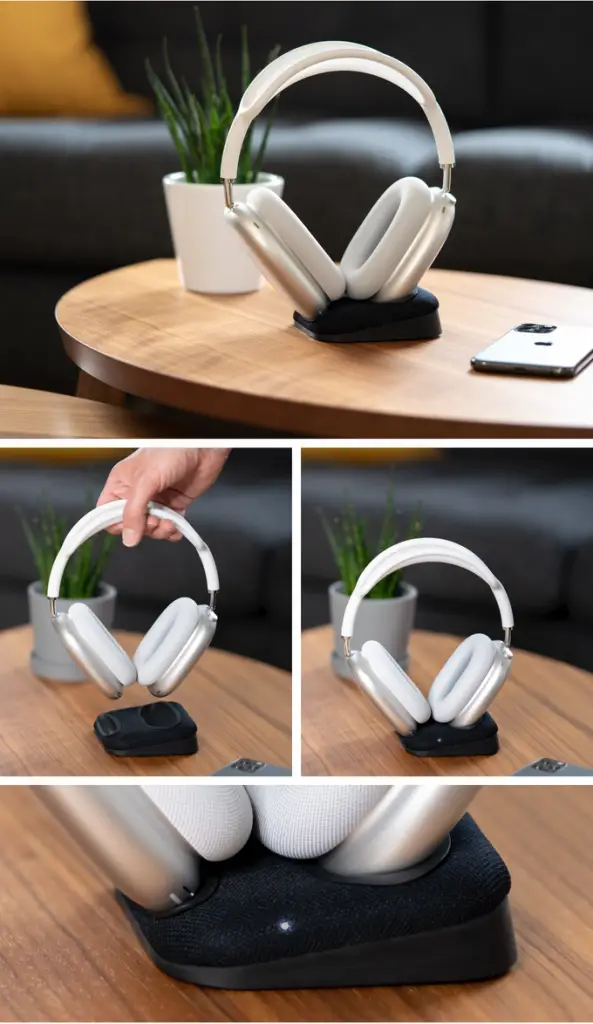 An included lightning-to-magnetic adapter plug goes into the charging port on the headphones and is unobtrusive enough to stay there indefinitely. This allows you to simply plunk the headphones down into the Max Stand and automatically charge them wirelessly. A huge convenience for those that don't want to fish a cord out (or have to look at it).
By storing the headphones vertically, it's as easy as possible to pick them up and slip them on. The entire operation of storing, charging and wearing can be done with one hand.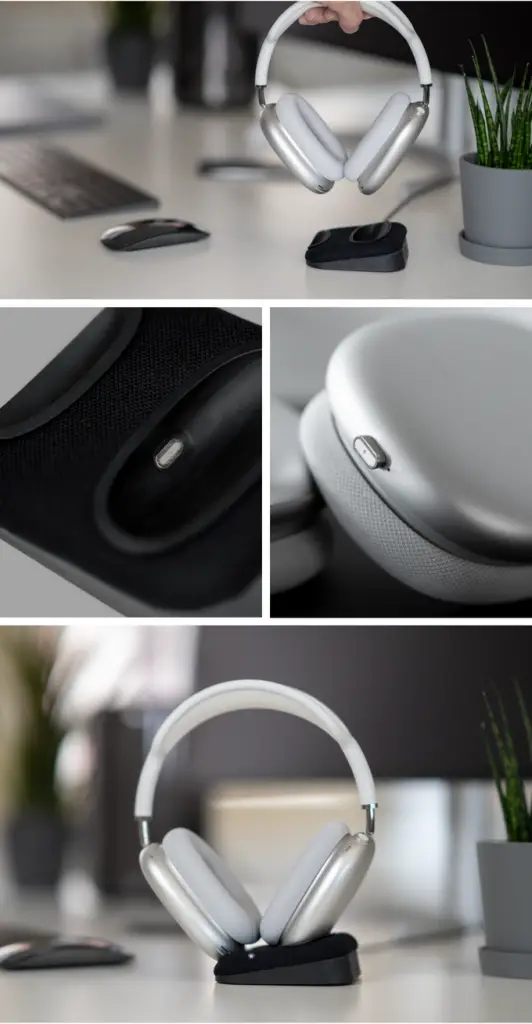 A perfect match
The problem with a lot of third-party Apple accessories is that they tend not to match the aesthetic of the device itself. The Max Stand is an exception, with their campaign promising to match the exact color schemes available from Apple. Silver, green, pink, sky blue and space gray will be available.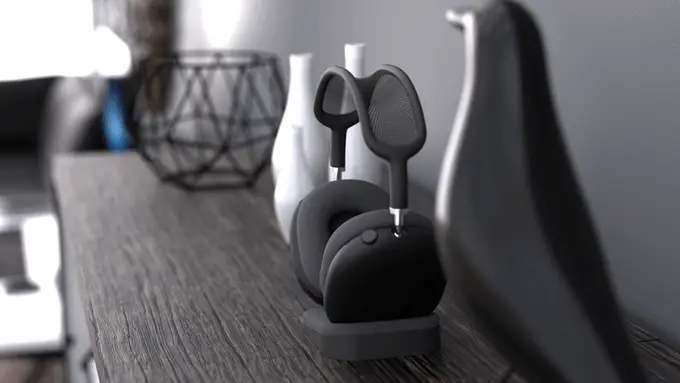 The Max Stand can currently be pre-ordered on Kickstarter from $96. That includes the stand, connector plug and charging cable.
If their funding goal is reached, orders are estimated to deliver March 2021.