These days, clean hands have never been cooler. Carrying disinfectant has become as commonplace as a pair of sunglasses, albeit slightly less stylish.
MODZI on the other hand is both a discreet and unbelievably convenient way to disinfect your hands on the go. The wrist-mounted wearable carries over 100 sprays of FDA-approved sanitizer in one sleek and minimal package.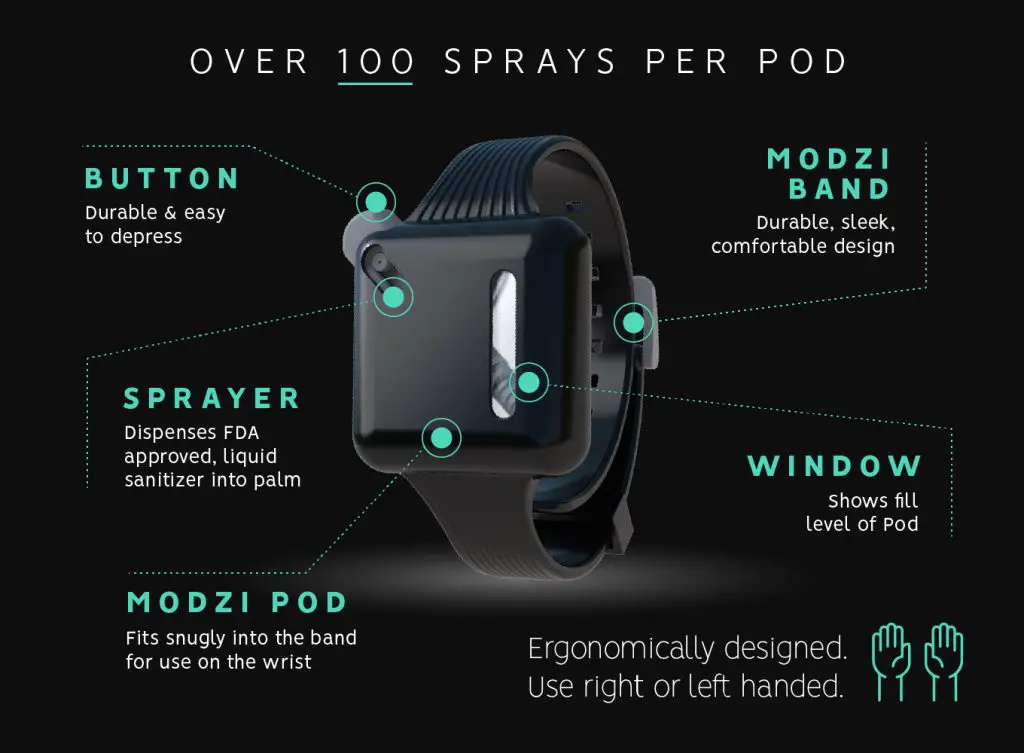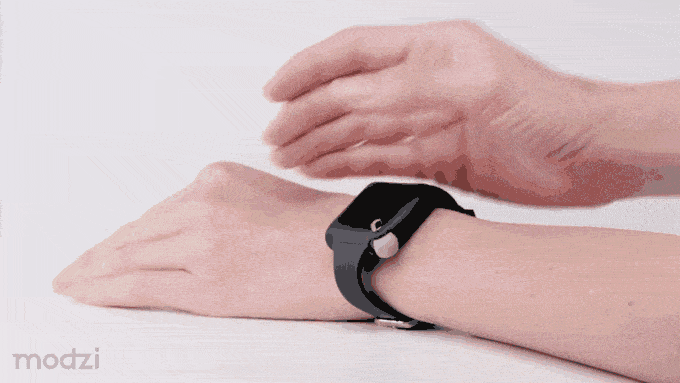 Clean hands are as easy as checking the time
To the casual observer, MODZI looks like a modern fitness tracker or smartwatch. Inside the silicone band is a dispenser pod that's prefilled with liquid sanitizer. One quick press of the button releases a stream of germ-busting solution that dries quickly with no sticky residue.
The whole process takes less than a second and there are no caps, lids or wipes to deal with afterwards.
"We really think the ease and convenience of the MODZI system is going to be a game changer for anyone who's made hand sanitizing part of their routine, especially for those in the medical, education, and food service industries"

BJ and Sunnye – Founders of MODZI
MODZI pods can be stashed anywhere
So what are your options if both of your wrists are already occupied? While there's nothing wrong with stacking wearables up to your elbow, the MODZI pods can be used independently of the wristband.
At just 1.5″ wide, the pod is completely self contained and can be seamlessly removed from the silicone band. A built-in clip hole allows the pod to attach to keychains and other gear, or just toss in a pocket.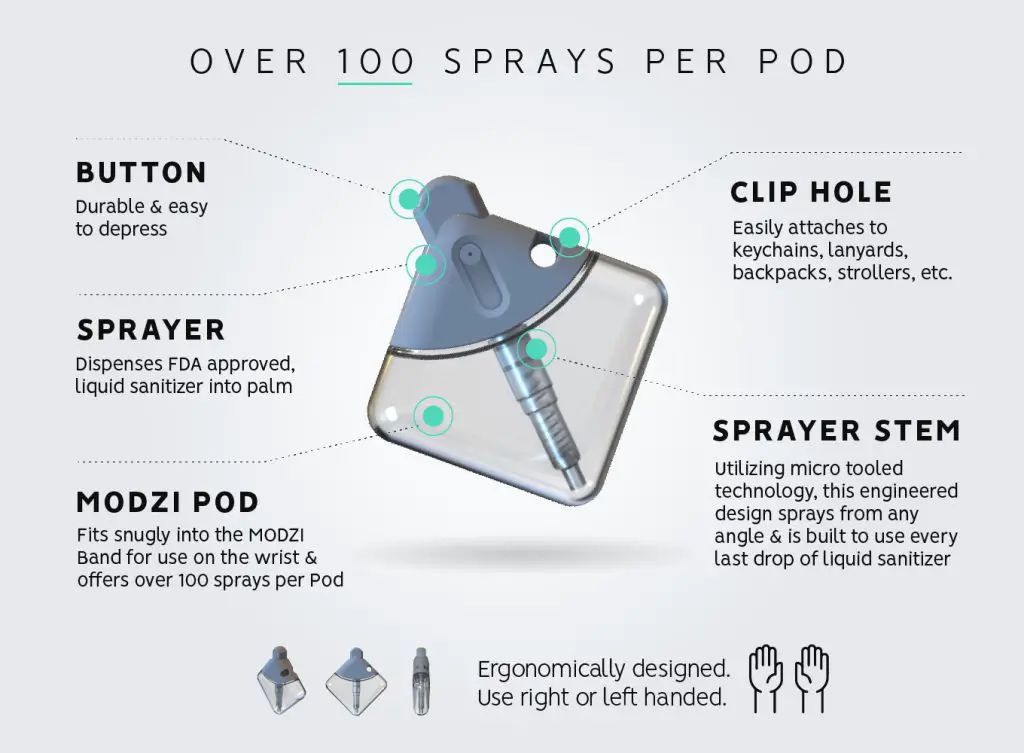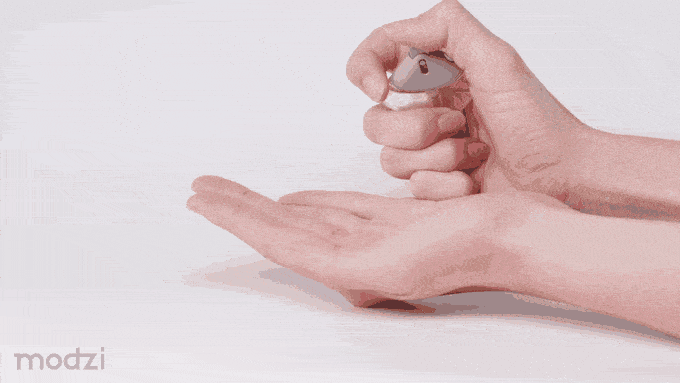 How to order the MODZI wristband
We screen a LOT of different Kickstarter projects before they make it on CoolBacker and see countless pledge reward prices. With that in mind, we can honestly say that MODZI is one of the best deals on Kickstarter.
Their "super duper early bird starter pack" includes 1 wristband and 4 pods for just $15. Higher pledges get you more pods or multiple bands. If fully funded, rewards are estimated to deliver April 2022.