Whether you're traveling by plane, train or car there's one tried and true method that always makes the trip shorter… going to sleep. Let the hum of the engine ferry you away to dreamland and you might just wake up already at your destination.
The problem? Humans weren't built to sleep in a sitting position. Our spines and necks pretty much turn to jelly when we're asleep, which leaves the massive weight of our head totally unsupported.
So what's a traveler to do to avoid waking up with a crippling neck ache? While there are plenty of U-shaped travel cushions available, none of them prevent the head from nodding painfully forward.
That's where NotNodi comes in – a super portable travel pillow that uses your own weight to comfortably support your head.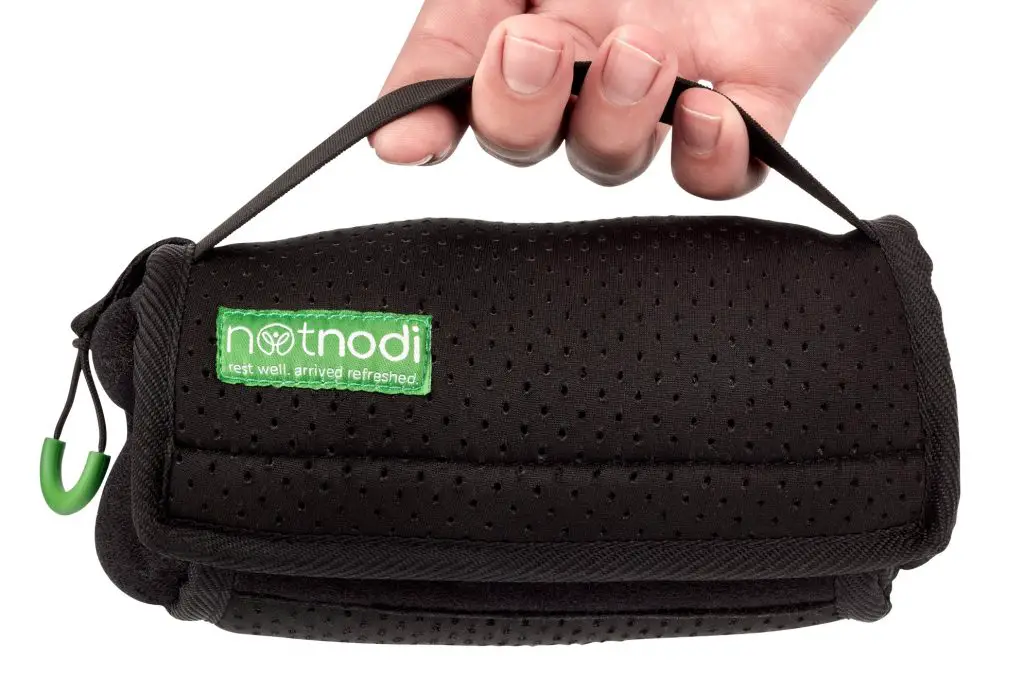 How it works
Unroll the NotNodi and you'll be presented with an all-in-one system that has everything required to peacefully sleep in a sitting position. A discreet headband goes around the forehead and connects to a contoured neck pillow. Suspended from the pillow is a slim and adjustable cloth brace that rests along your back.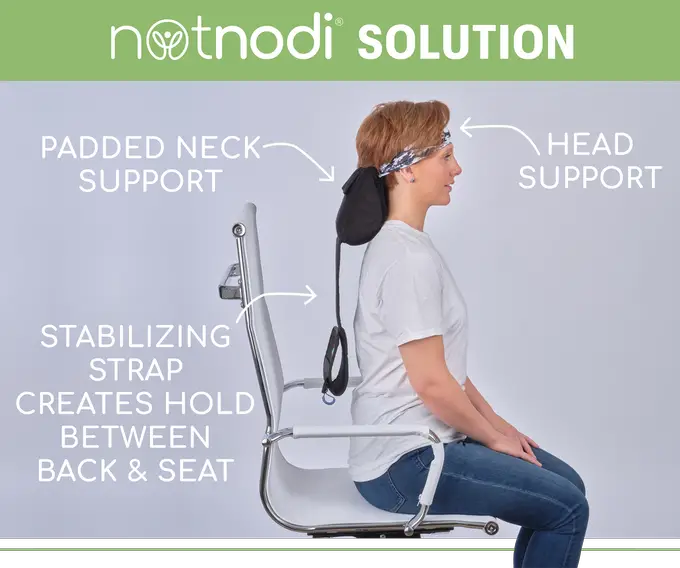 Once seated, the pressure between the weight of your body and the seat back holds the brace firmly in place, and your head along with it.
According to the campaign, this design makes for perfect sleeping posture and the end of sore necks from long flights and car rides.
NotNodi features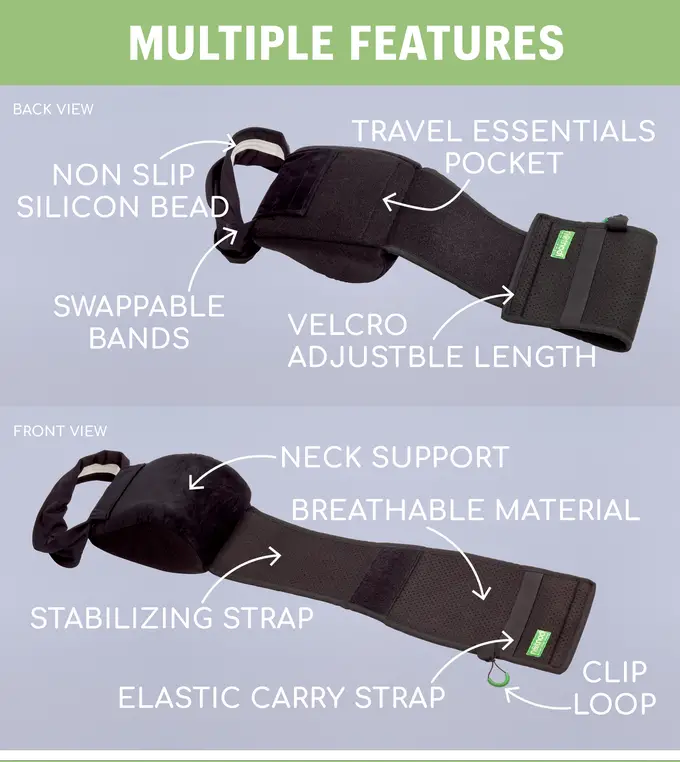 Unlike the bulky, burdensome sizes of traditional travel pillows, NotNodi is incredibly compact at only 3″ x 8″ when rolled up. It's also unobtrusive to your seat neighbors, who likely won't even notice anything besides the headband.
Some additional features include:
Built-in pocket for gear like earbuds and eye shades
Pen/pencil sleeve
Luggage handle strap
Super soft memory foam/neoprene construction
Swappable headbands
How to order NotNodi
If you'd like to experience this next-gen travel pillow for yourself, you can currently pre-order NotNodi from their Kickstarter page for the super early bird price of $52. The campaign has already soared past its initial goal, raising $15k in just 5 days.
Rewards are estimated to deliver October 2021.