The colder months are upon us, or as Game of Thrones fans would say, "Winter is coming". That means frigid fingers and limited outdoor exposure for most of us. Despite the many health benefits of getting outside, the cold results in a major lack of exposure to fresh air and sunlight for most people.
Candle Apparel aims to change that with their battery-powered heated gloves.


Founded in Vancouver BC, Candle gloves are designed to work from the city to the mountains and everywhere in-between thanks to a built in heating element that keeps the gloves hotter than a hot tub and lasts for hours.
Fear the icy grip of winter no more
An embedded carbon fiber heating element circulates heat across the entire hand and fingers. Three modes let you choose your heat preference depending on your use. Heading out for a f-f-freezing 5am sub-zero dog walk? Crank the gloves up to their max of 120℉. A six hour ski day is no problem at the lowest setting of 100℉.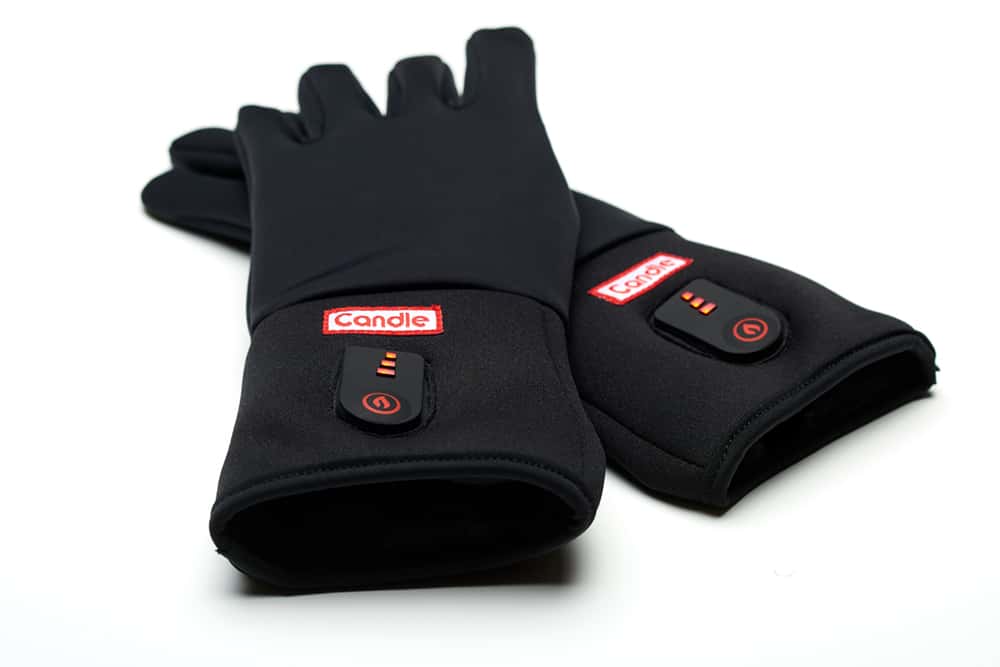 "After 4 revisions of the gloves, we finally designed a pair we're really proud of. We can't wait to share the gift of staying warm and cozy all winter long. After I tested them in -2.2℉ ( -19℃ ) for 3 hours and they were still warm inside, our team was pretty excited."

Rory Beaupre, Co-Founder, Candle Apparel
A water-resistant lightweight material keeps Candle gloves slimmer and more nimble than many traditional winter mitts. The rechargeable lithium polymer batteries are removable, which means the gloves can be thrown in the wash after an epic winter adventure.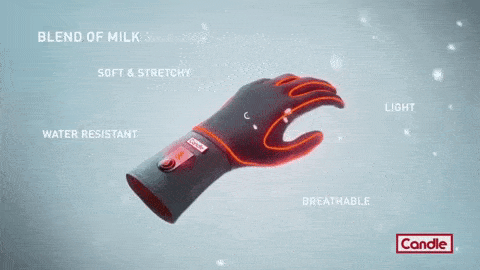 Touchscreen compatible
Cold hands and touchscreens don't get along. Between losing all dexterity and the phone not reading your corpse-finger input, texting in the cold can lead to some interesting typos.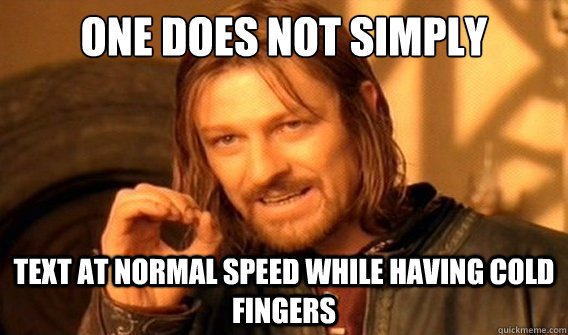 The fingers of Candle gloves are touchscreen capacitive, meaning you can type your heart out without taking the glove off.
Candle Apparel's mission is to help people get outdoors while keeping the planet pristine. The 100% vegan gloves come with a reusable carrying case and ship in a compostable mailer. Using a rechargeable battery as a heating element means single use disposable hand-warmers could become a thing of the past.
Pre-orders ship this winter
Candle's crowdfunding campaign proves there are a lot of freezing fingers out there – their $10,000 goal was surpassed in less than a day. Early bird pricing is still available at $99 for a pair of Candle heated gloves. That includes free worldwide shipping.
Units are estimated to ship right when you'll want them most – January 2020.
---