Can your belt buckle disassemble a coffee table? Probably not. Chances are your belt buckle has never done much more than hold up your pants. That's a real shame, because you never know when an unsuspecting piece of furniture will need some repair.
The era of lazy-ass belt buckles could be coming to an end…

The BitBuckle is an ingenious new way to carry an essential toolkit without ever needing to touch your pockets.
The ultimate EDC tool?
Between a wallet, phone and keys, the average guy's pockets are usually full. While we all know a multi-tool will come in handy at some point, we just don't have the room to carry it around everyday. Enter the BitBuckle – a compact 7-in-1 toolkit that deploys in seconds from a belt.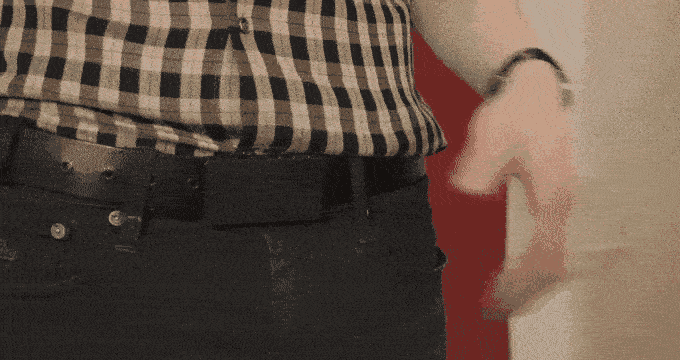 The slim anodized aluminum body houses 6 bit drivers and a small blade, all of which lock securely inside the buckle when not in use. When it's time to get fixin', the BitBuckle magnetically detaches from the base and a small push bar slides the tools up from the side.
The base can attach to a belt like a standard buckle, or slide over the belt and be worn on the side or back. Super-strong neodymium magnets hold the tool section of the BitBuckle in place.

To select your tool, you pull one of the 4mm bits from its slot and slide it into the hex driver in the middle. The other bits are then retracted, leaving the desired tool ready for action. The bits are standard size and can be swapped out for any other 4mm bits you might need.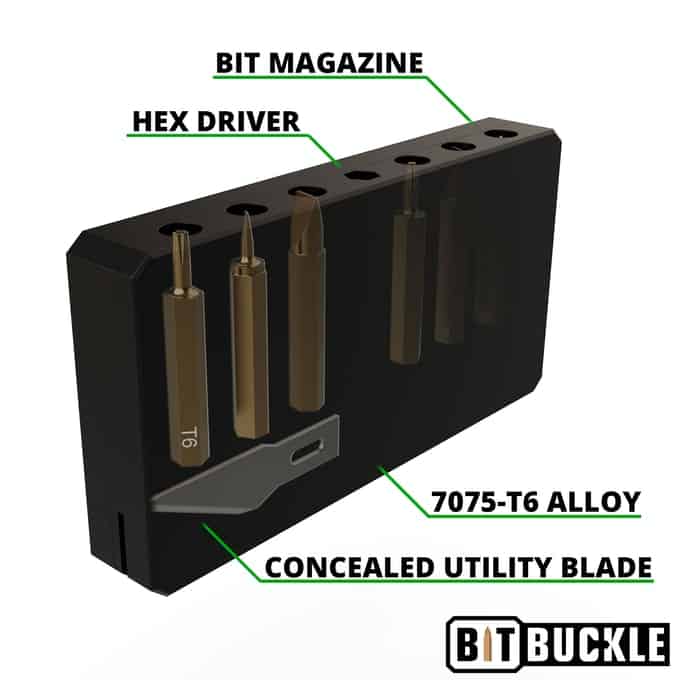 Concealed utility blade
They say there's a thousand-and-one uses for a good knife, which means the BitBuckle wouldn't be complete without one of its own. A separate sliding button releases the small utility blade stored in the side. This is ideal for opening packages, peeling fruit and, well, 999 other things.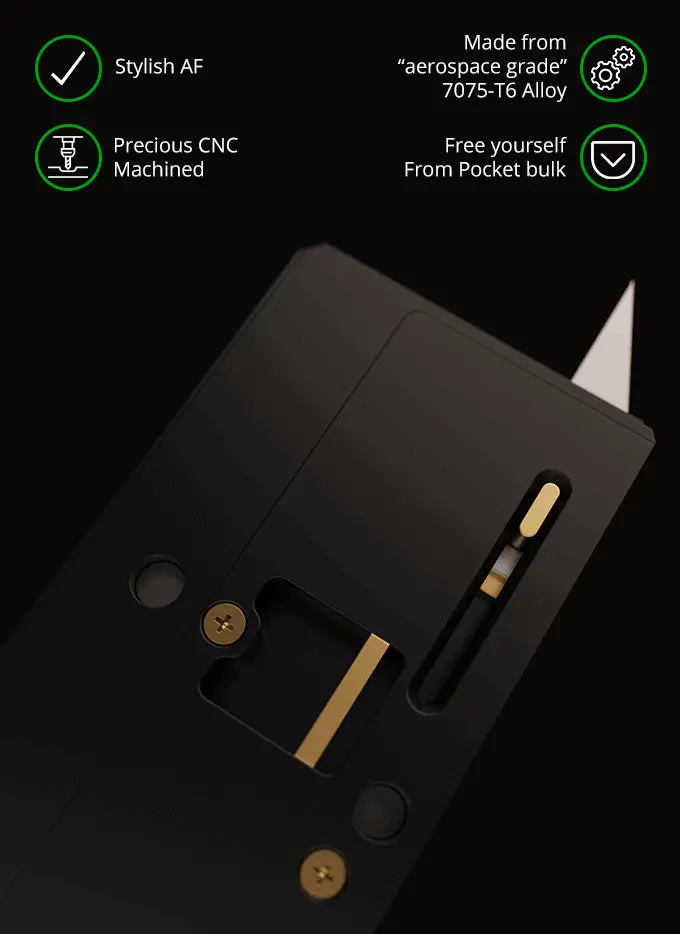 Where to buy the BitBuckle
If you're looking for a piece of gear that would turn Batman green with envy, you're in luck. The BitBuckle can currently be pre-ordered from their Kickstarter page at the super early bird price of $49.
That includes:
BitBuckle (7075-T6 aluminum)
6× Hex Bits
2× Utility Blades
For an extra $15 backers can add a USA-made leather belt to accompany their BitBuckle.
Orders are estimated to deliver May 2021.