Whether it's jotting down a quick phone number, directions or a grocery list, the ForeverPen can definitely come in handy. The device is just under 1″ long and resembles the tip of an Apple Pencil.
Put it to paper and the silver composite material leaves a light mark on the page similar to pencil lead. This allows the ForeverPen to write without using ink or graphite and last much longer than traditional pens.
How much longer?
According to their campaign page, one ForeverPen can last as long as 500 traditional ink-based pens. You could quite literally leave the thing to your Grandkids in your will.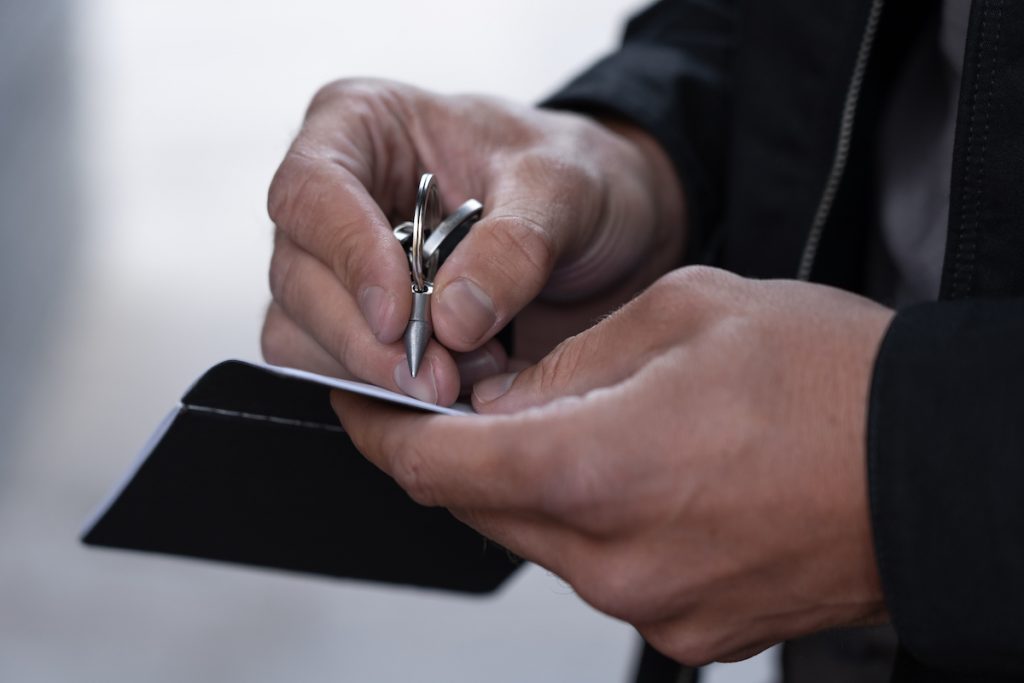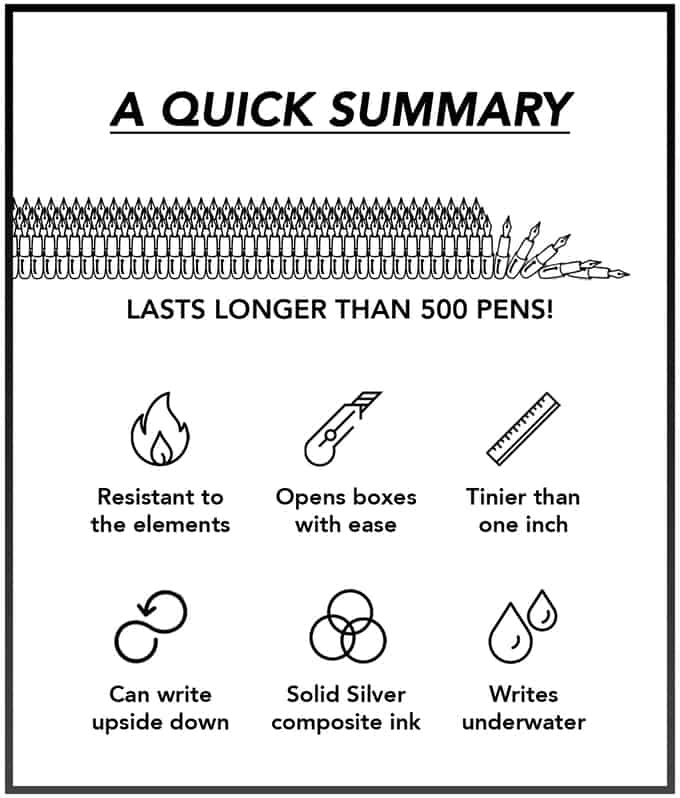 The back of the bullet-like tip has a hole that allows the pen to attach to a keyring, zipper pull or other everyday items.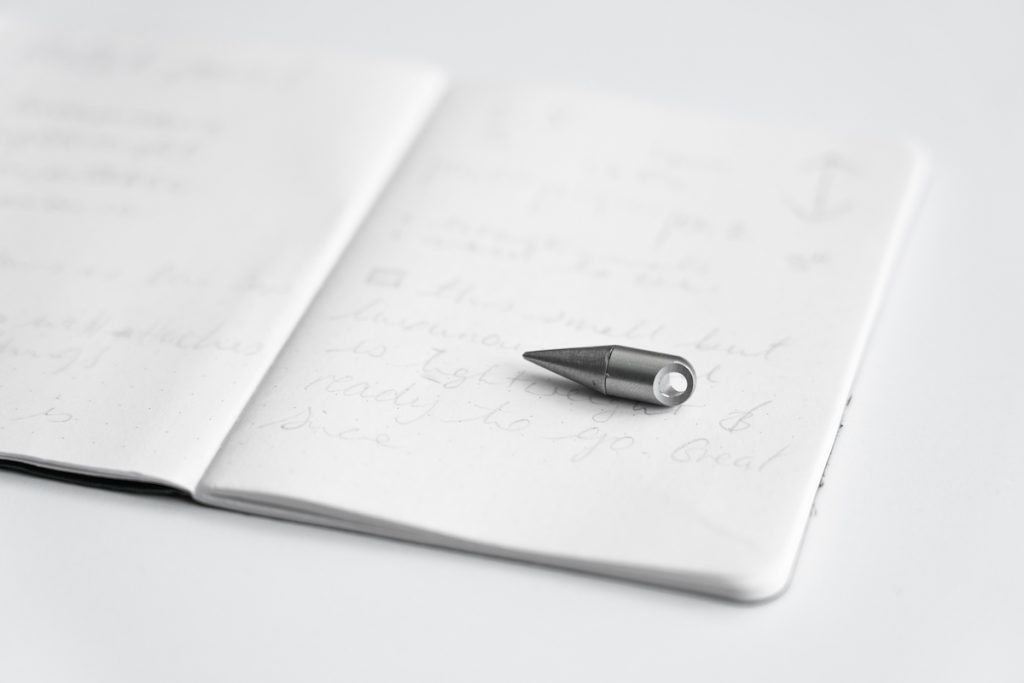 Because of the super strong silver composite material, the ForeverPen can be used for more than just writing… it's sharp enough to open boxes, pry apart packages and press germy elevator buttons.
ForeverPen material choices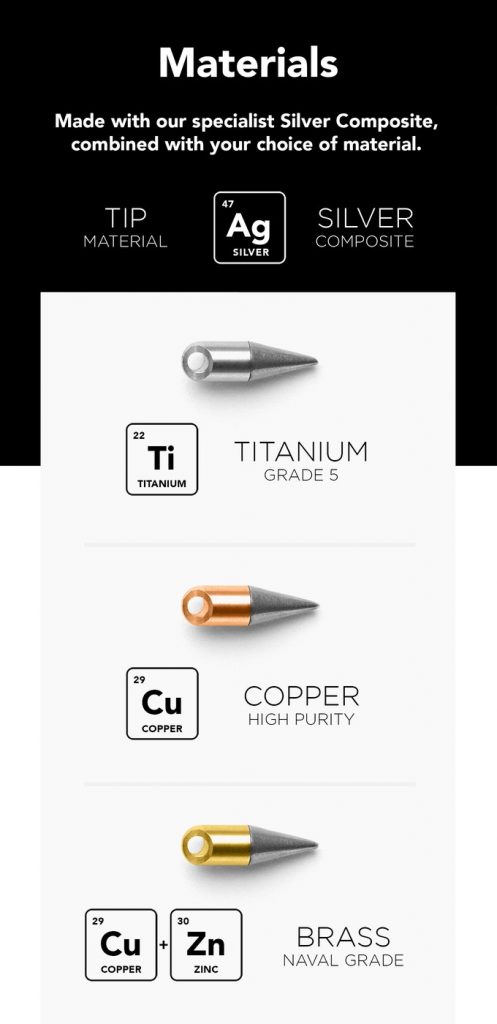 The ForeverPen's Kickstarter campaign is offering three material options for backers. The silver tip remains the same, but the rear portion of the pen is available in titanium, copper or brass.
Portable and practical tools always seem to be well received on Kickstarter, and the ForeverPen is no exception, raising over $230,000 from 5,000+ backers. If you'd like to try writing without ink, you can currently pre-order a ForeverPen for $28 with free shipping.
Units are estimated to deliver August 2021.