AS CARS HAVE pushed downtowns to the breaking point, pay-by-the-mile scooters have become a cheap and convenient substitute. The problem? When you arrive at your destination there are two choices: keep paying to hold your ride for later, or hope there's another scooter when you leave.
A new Indiegogo campaign aims to offer an enticing alternative. MiniFalcon is a full-sized electric scooter that folds down small enough to fit in a backpack.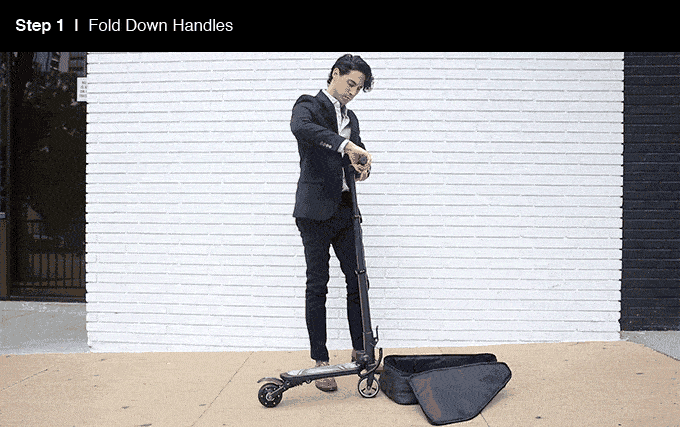 Power + Portability
The aluminum frame holds up to 220lbs while itself weighing only 18lbs. When folded up the entire scooter measures 23″ across and fits inside the included backpack.
By carrying the scooter you not only guarantee a ride home, but avoid the risks of theft or vandalism that come with keeping it outside.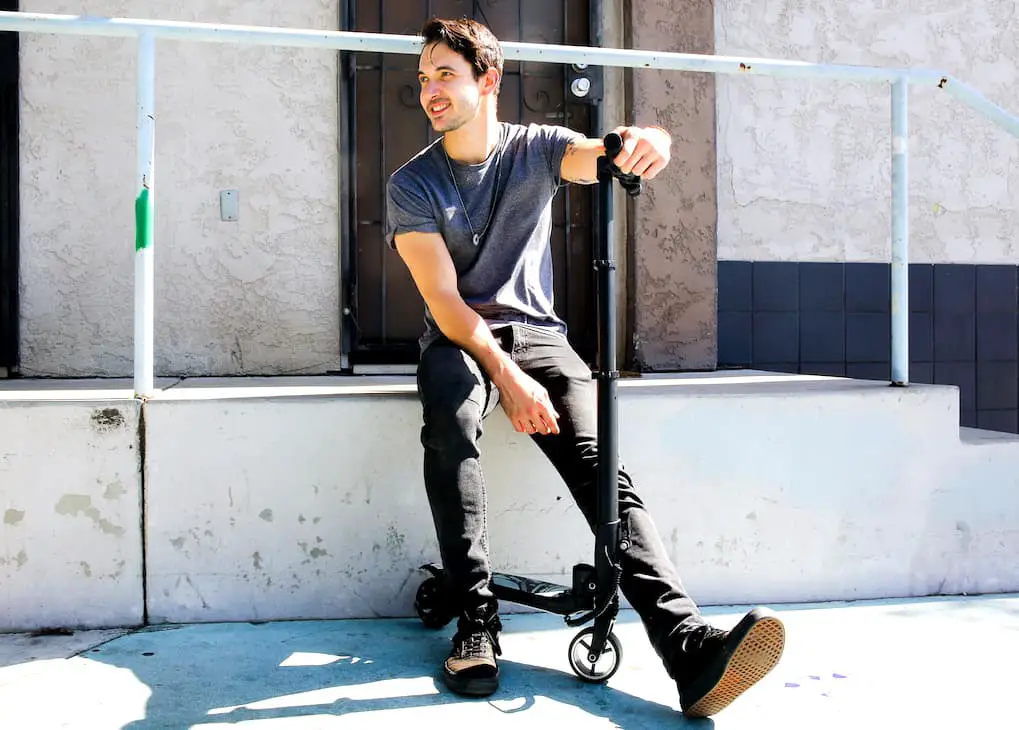 The power comes from a 24v lithium-ion battery that is rated for 9 miles of travel at speeds of up to 15.5mph. The 250w motor makes the most of its might by using adjustable gears. There's a high-torque low-speed gear for hills, mid-speed gear for congested streets and high-speed gear for the open road.
A digital display mounted at the handlebars shows thing like speed, battery life and mileage.
Sweet scooter suspension
The small wheels of scooters tend to magnify road imperfections. That's why the MiniFalcon utilizes both front and rear shock absorbers to smooth out bumps in the road.


Speaking of wheels, the MiniFalcon's have a few scooter-superpowers. The puncture-proof tires house both anti-lock brakes and a kinetic energy recovery system. Just like electric and hybrid cards, this recharges your battery when you go downhill or brake.
Pricing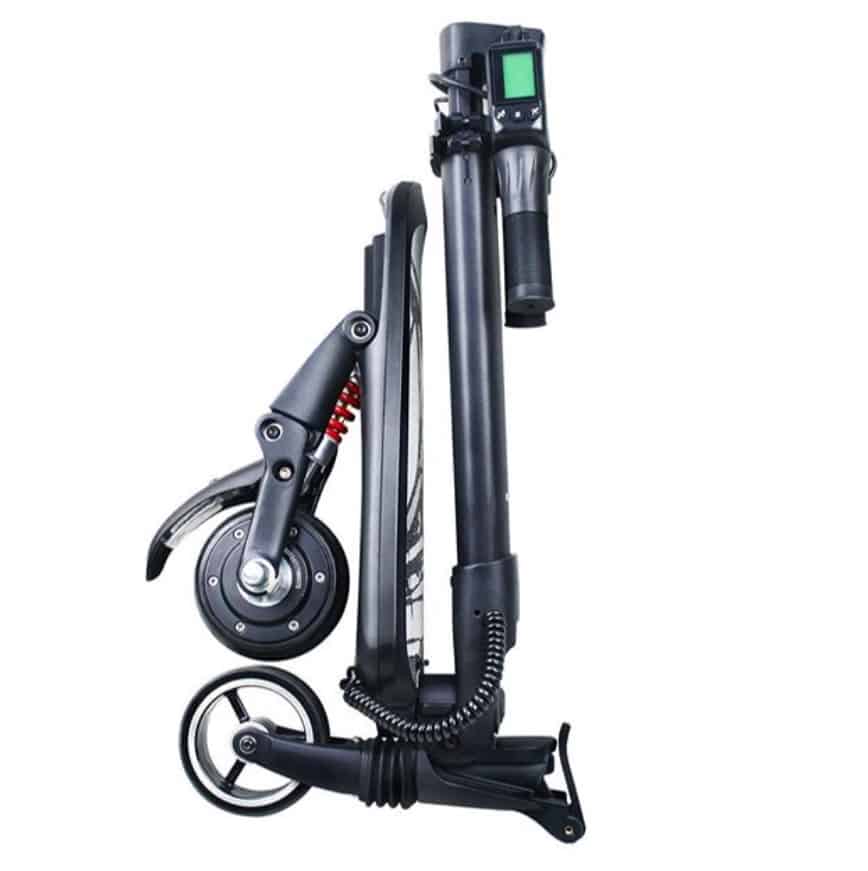 The MiniFalcon has a future retail price of $499, but early backers can get their hands on the launch special for $329. That includes the scooter, charger and custom backpack. If fully funded, MiniFalcon pre-orders are expected to ship by November 2019.