Whether you're glamping or roughing it in the backwoods, there's one thing all camping has in common… fire. As a source of light, warmth and meal prep, a fire pit is a necessity for many campsites. A new Kickstarter campaign aims to introduce the next generation of fire pits, with a device that burns cleaner, quicker and safer.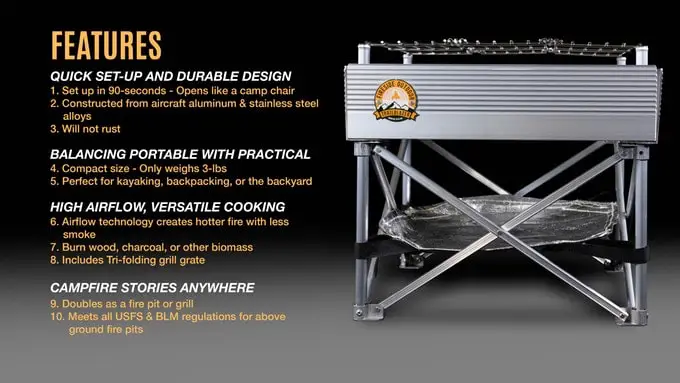 The Trailblazer is the newest product from Fireside Outdoor, a company that made a name for themselves with their original pop-up fire pit. The Trailblazer takes the convenience of the original and condenses it down to half the size. A big selling point for those that trek their camping supplies on and offsite.
Packable and portable
The aluminum and steel frame of the Trailblazer pulls open just like a camping chair. The 12″ x 12″ base assembles in seconds with no tools required. At the heart of the unit is a specialized fire mesh, which thanks to its raised platform allows for more airflow to the fire. This allows the flames to burn hotter with less smoke and leaves nothing but ash when burned out.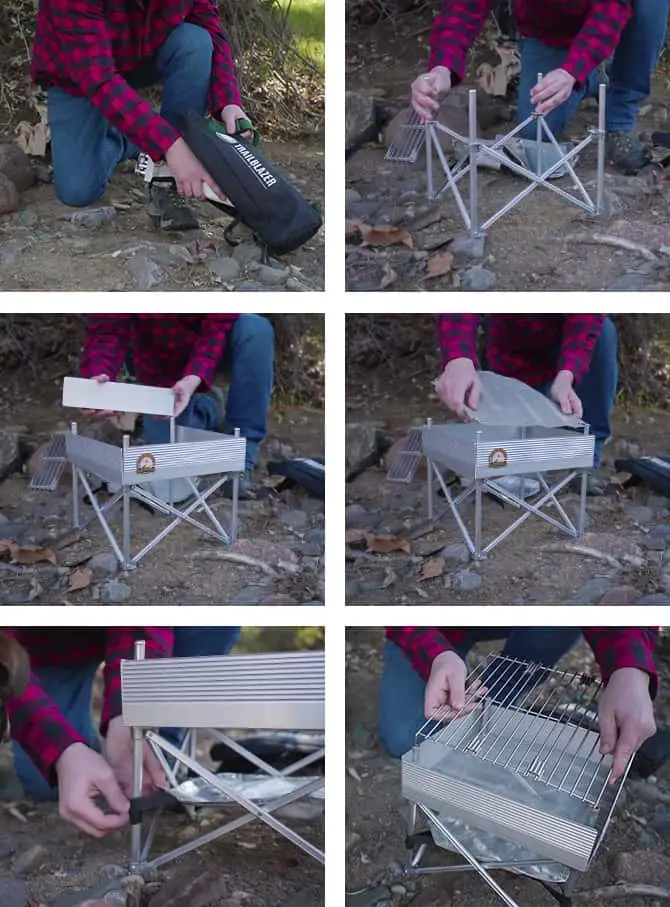 Four ember guards help protect kindling from the wind, as well as protecting the surrounding area from stray embers.
When it's time to pack up, the Trailblazer's 3lb frame folds into a ballistic nylon carrying bag and fits in places like kayaks, backpacks and cars.
Stay warm. Eat well.
You can only live on s'mores for so long. Thankfully, the Trailblazer comes with a folding grill grate that fits onto the top, converting the fire pit into an instant camp stove. The food-grade stainless steel can hold up to 20lbs of pots and pans making it possible to cook just about anything. So long, Ziplocs full of trail-mix for breakfast lunch and dinner.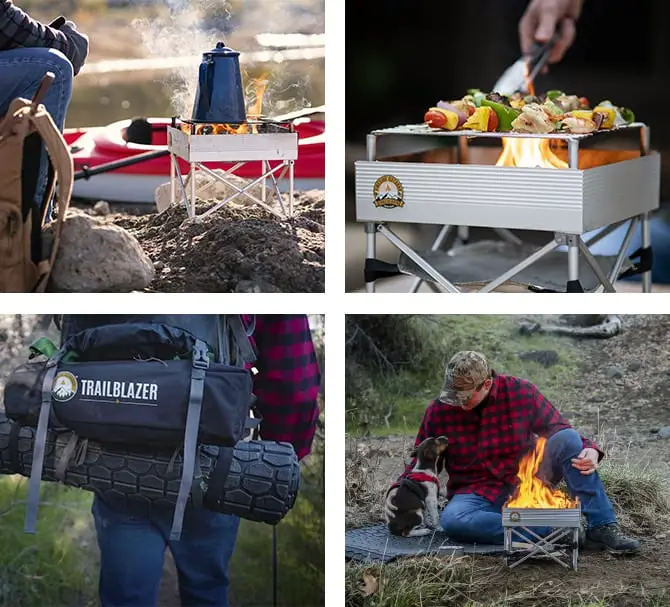 Backers can currently pre-order the Trailblazer fire pit/camp stove for the early adopter price of $69. If funded, units are estimated to deliver in April 2020.