Oil diffusers have been shown to have a range of benefits, including reducing stress, improving sleep and even repelling mosquitos. Watching a plume of vapor rise into a room is relaxing on its own, but what if that little steam cloud was transformed into art?
Twystr is a new diffuser that not only disperses your essential oil of choice, but creates a tiny tornado in the process.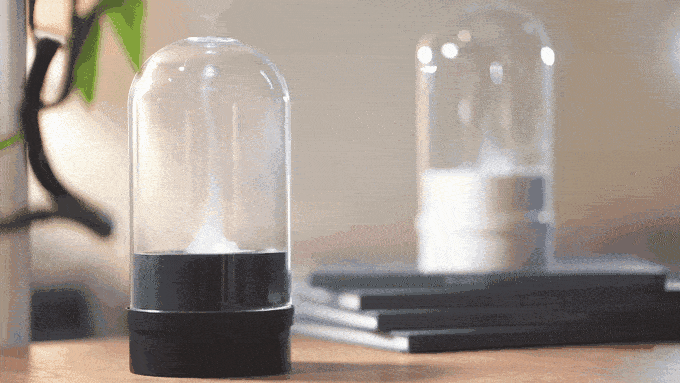 Jet-powered diffuser
The 9″ tall unit is powered by a series of angled jets that direct air into a vortex. This pulls the mist from the tank below into the current, creating the most peaceful tornado you've ever seen. Reminiscent of Beauty and the Beast, the glass dome frames the action perfectly, mesmerizing any passerby as the vapor escapes out the top.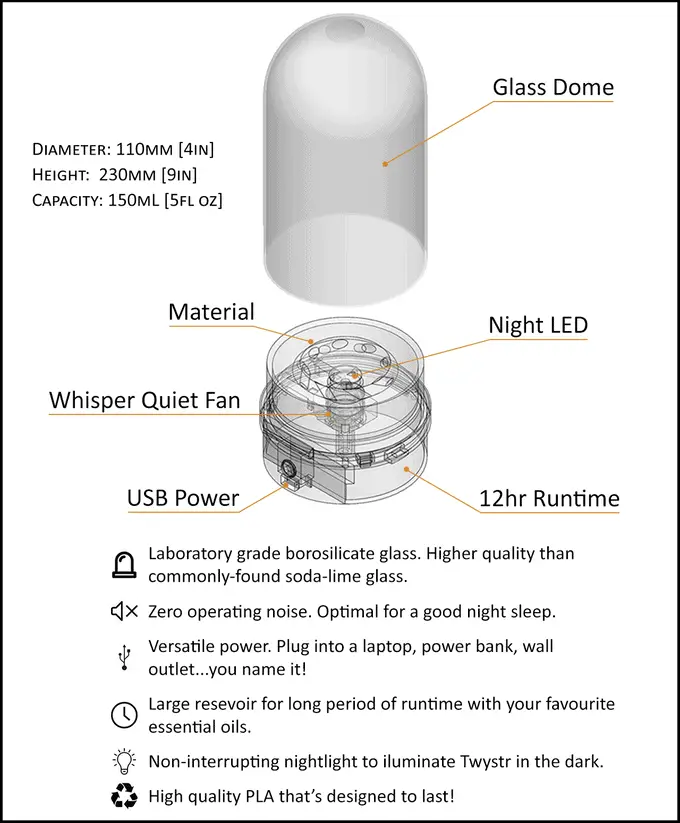 The campaign promises "whisper quiet" operating noise and a built in nightlight should make the Twystr ideal for the bedroom.
A rechargeable battery offers 12 hours of runtime, and can also be connected to any standard USB power supply.
Early bird rewards
The Twystr diffuser can currently be pre-ordered for the early bird price of $76, which is a savings of $23 off a standard order. Backers will have their choice of either black or white. If fully funded, rewards are estimated to ship October 2020.
---