Here's a fun fact: The majority of aerosol based deodorants can be used as flamethrowers. Don't believe us? The image below is the same stuff that goes on millions of human bodies everyday.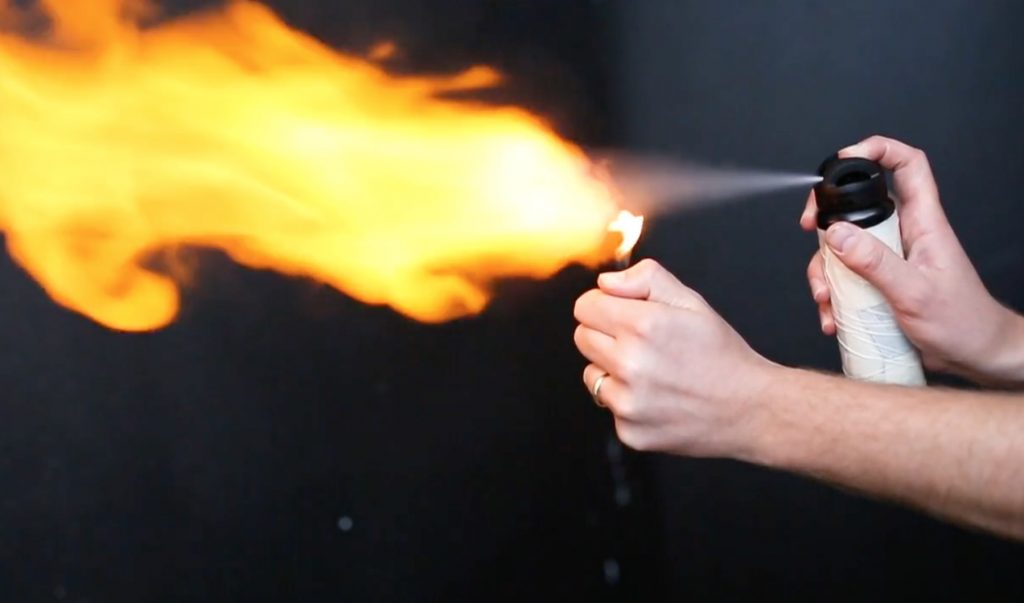 Besides that, there's also the hoard of unnatural substances included in anti-perspirants like aluminum, parabens and sulphates.
A new Kickstarter campaign is introducing a line of natural and sustainable deodorants, and they're very much not flamethrowers.
Wild uses naturally derived ingredients to combat smell without inhibiting the body's natural process of sweating. Sweat purges toxins from the body and regulates temperature, something traditional anti-perspirants suppress. The deodorant uses a blend of essential oils, vegetable emulsifiers and other "wild" ingredients to help keep you fresh without blocking your pores.
Wild deodorant will be available in both stick and roll-on formats with scents including:
Lemon & Thyme
Mint & Eucalyptus
Rose & Geranium
Unscented
Zero waste packaging
Equally important to Wild's approach to sustainability is their packaging. The sticks use 100% recyclable plastic, and the roll-on containers are made using glass. The company will provide scent refills for the glass bottles, making the containers reusable.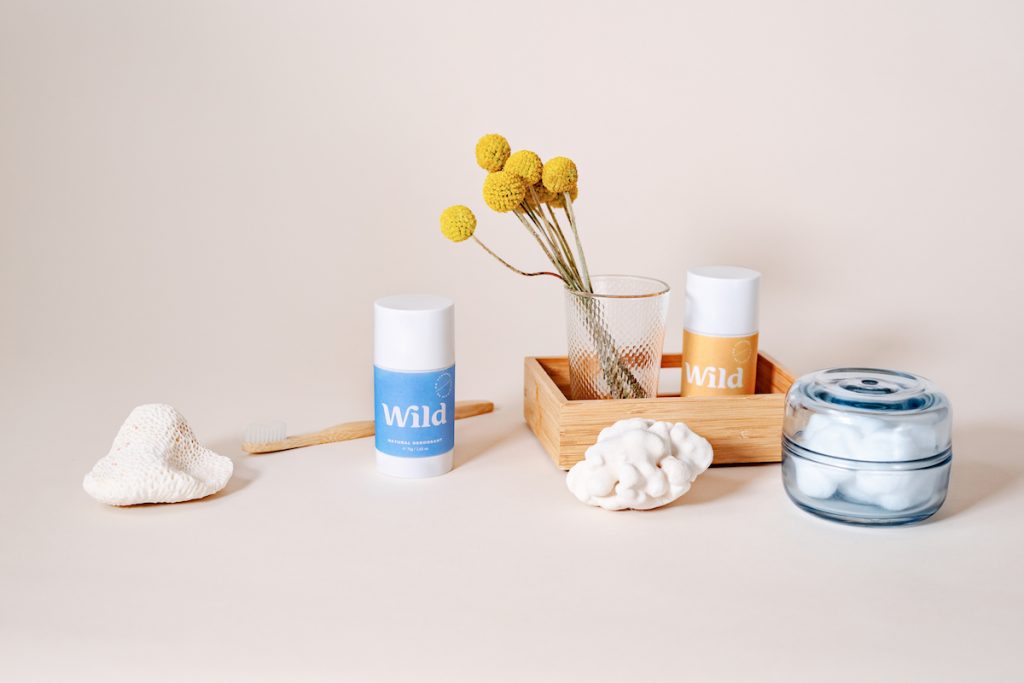 The demand for natural products with transparent ingredients has never been higher. According to co-founder Freddy Ward:
"Whilst the overall personal care category is in decline we see the opposite trend in natural cosmetics which is anticipated to continue to grow at 10% year-on-year for the foreseeable future."

Freddy Ward, co-founder of Wild Cosmetics
As testament to this, Wild reached their funding goal within 14 hours. Deodorant sticks are available to pre-order starting from a $10 pledge. Orders are expected to ship in September 2019.