In the 60+ years of manned space flight, there's been a documented phenomenon known as the "overview effect". It's described as a fundamental change in consciousness that happens when a person first sees the Earth from space.
Astronauts have reported how their awareness can permanently shift after seeing how fragile, borderless and beautiful our planet is, and how minuscule our own lives and problems are in the cosmic perspective.
A bit of cosmic perspective is something we could all use these days. That's what caught our eye about the World Light, an illuminated wall hanging that depicts the Earth at night inspired by images from the NASA Earth Observatory.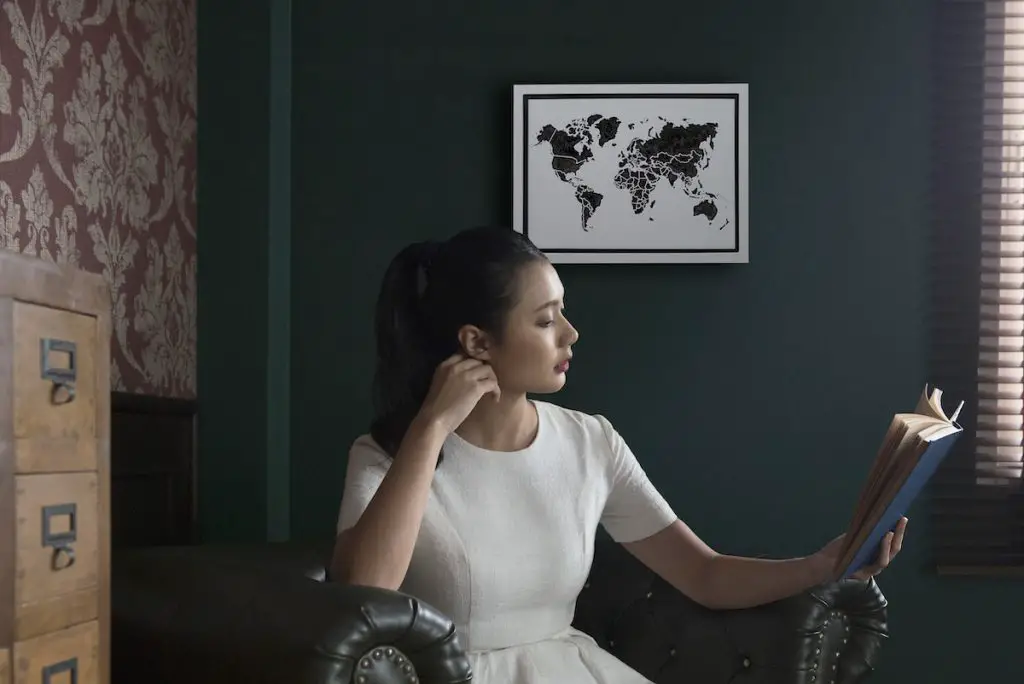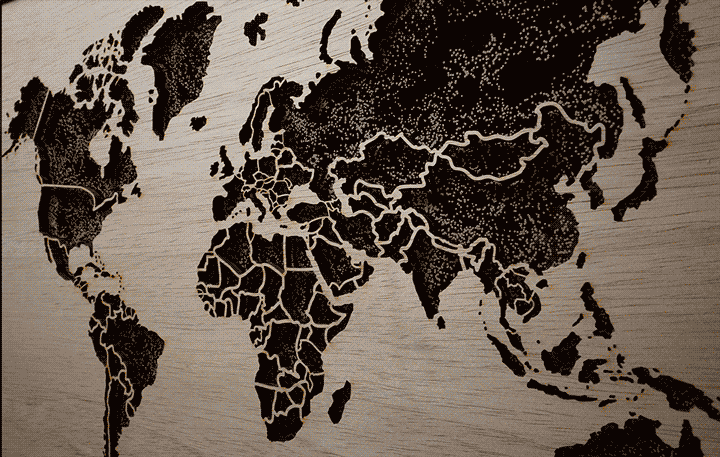 World art by day, world light by night
The 16.5″ x 12.5″ decorative piece features a 3D world map carved into a wood canvas. By day, the World Light is a classy and minimalist way to liven up a room. By night, the map comes alive with thousands of points of light that radiate out from all the countries on Earth.
Each dot of light represents a human town or city as it would look from space. In the campaign's words, "where there is light, there is life".
The World Light's warm and ambient glow can be adjusted with an included smart dimmer switch, which not only changes the brightness level, but remembers your preferred setting too.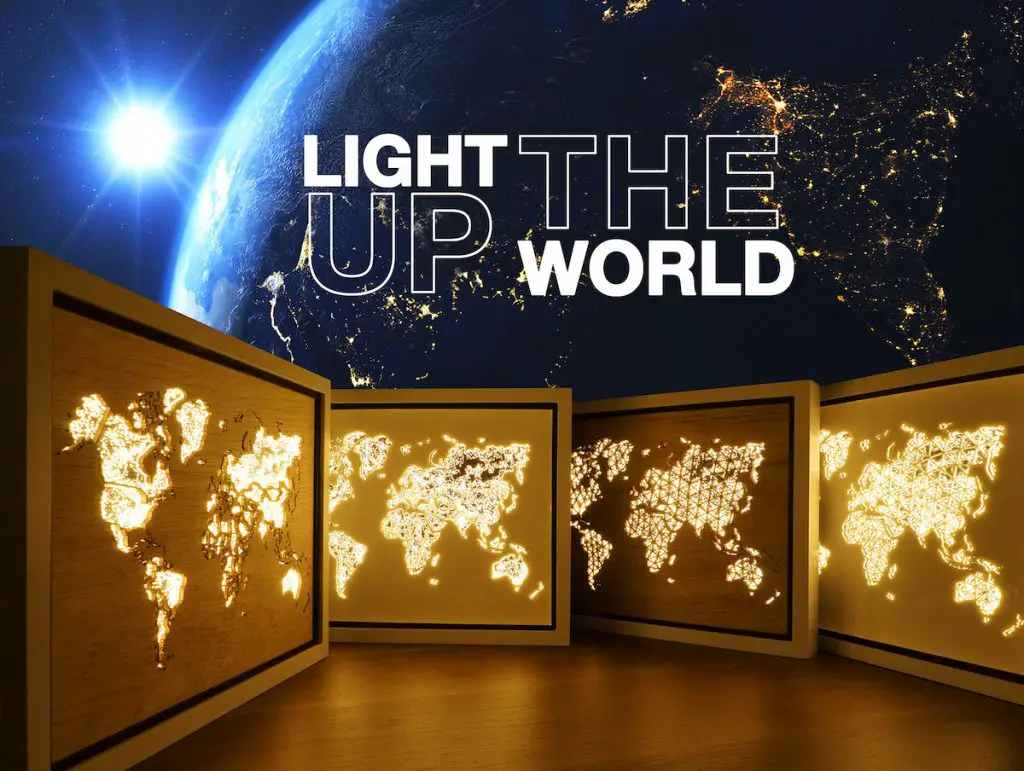 Multiple designs to choose from
The World Light has a total of four models to choose from. The background surface (oceans?) is available in both natural wood grain and classic white, depending on your taste. The map design is also offered in either a bordered version with each country outlined, or a geometric pattern that covers the land mass of Earth.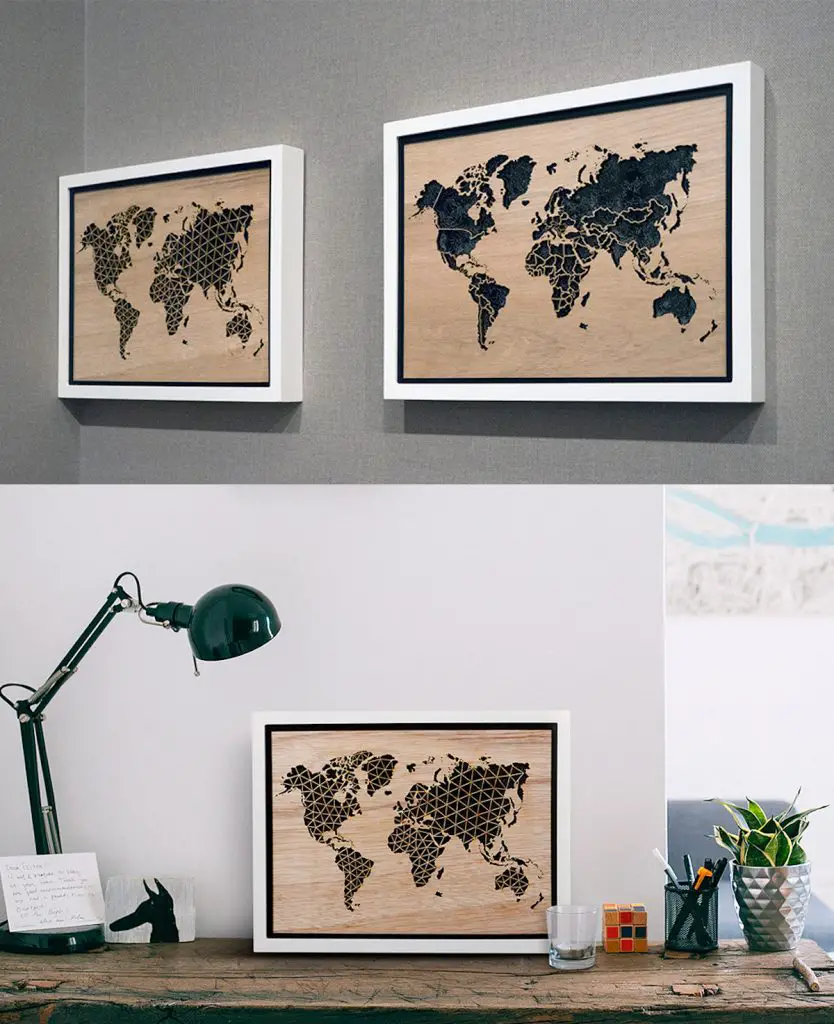 If you'd like a dose of cosmic perspective with just the flick of a switch, you can currently pre-order the World Light from their Kickstarter campaign page. The $117 early bird deal includes your choice of design, plus a touch sensor dimmer switch and universal power adapter.
If fully funded, orders are estimated to deliver November 2021.