Is there a cooler car than the Batmobile? If the past 80 years of comic book, movie tickets and toy sales are any indicator, the answer is pretty clear. Not everyone would want to be Batman, but they certainly would like to take his car for a spin.
The stunning design, endless gadgets and outrageous power have cemented the Batmobile's reputation as one of the most iconic vehicles of all time. And while rolling down the driveway in the Batmobile might not exactly be a realistic expectation, that doesn't mean you can't have a hand in building one.
CircuitMess, the brand behind past Kickstarter successes like the MAKERphone and MAKERbuino, is back with a new project that would make Bruce Wayne proud. The CircuitMess Batmobile is a complete DIY kit that contains everything you need to not only build a model Batmobile, but learn valuable skills along the way.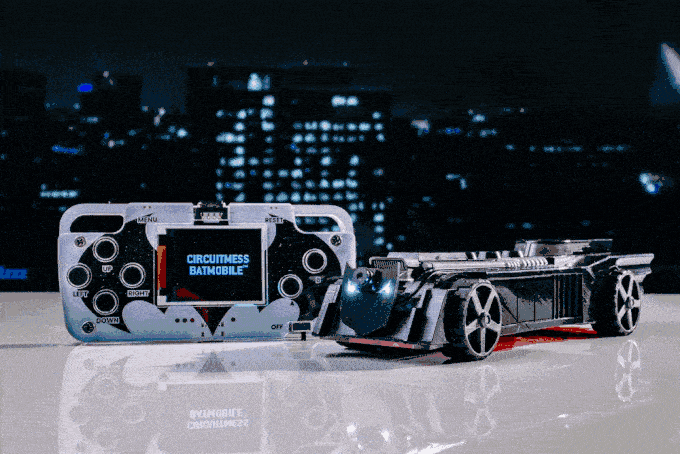 Build it, code it, drive it
Open the box and you'll be presented with all the parts necessary to assemble the vehicle. A step-by-step manual guides you along the way with numbered directions, just like a set of LEGOs. But the fun doesn't stop once the car is put together… then it's time to get coding.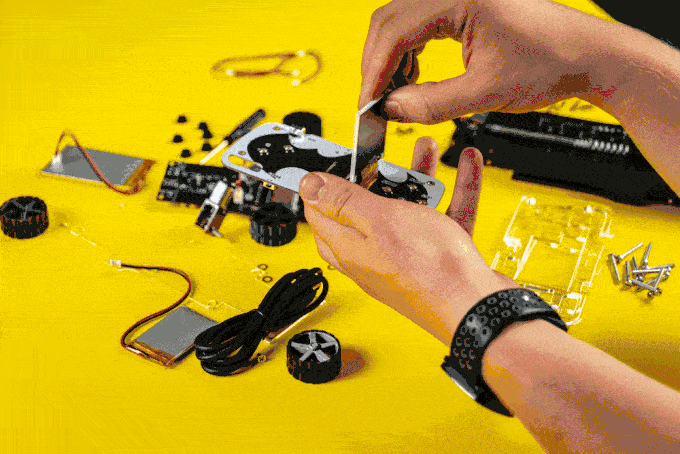 The CircuitMess Batmobile plugs into a computer via USB-C where you can launch it's included coding platform. The machine accepts both C++ or "CircuitBlocks", the company's own Scratch-like programming environment where functions can be dragged and dropped without prior coding knowledge.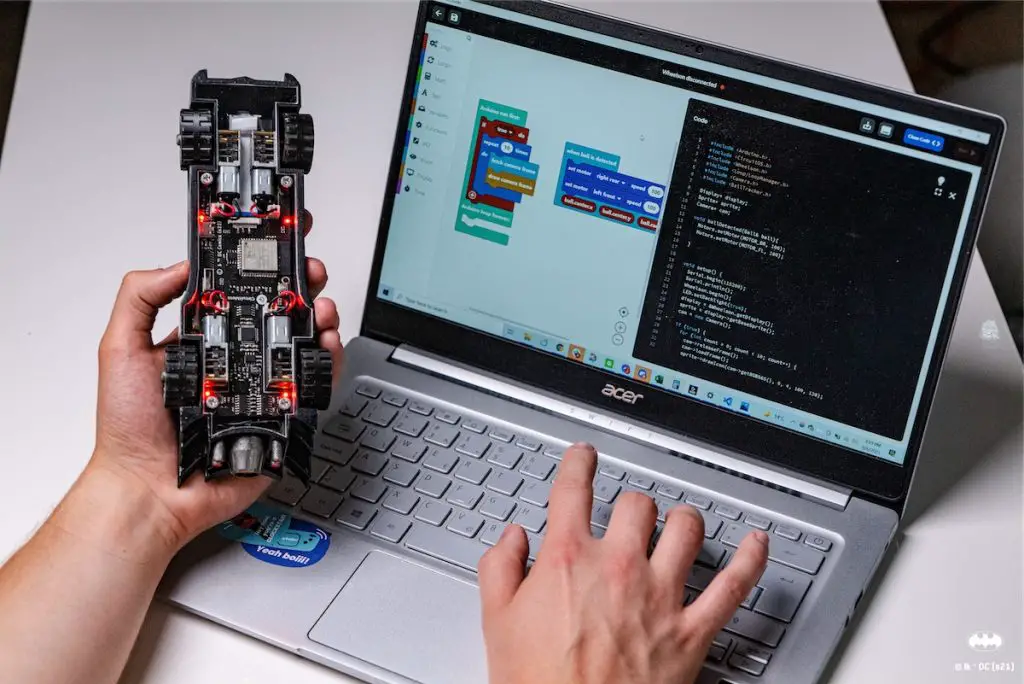 Programming the Batmobile's onboard computer grants full access to the car's camera, electromotors, WiFi, LEDs and speakers. What you do with these powers is up to you!
Holy machine learning, Batman!
One of the most interesting components of the CircuitMess Batmobile is what's possible with the car's camera. Fourteen included QR code cards can trigger custom actions just by flashing them in front of the lens. The camera can also be coded to recognize and track objects through space – just like the real Caped Crusader hunting down a baddie.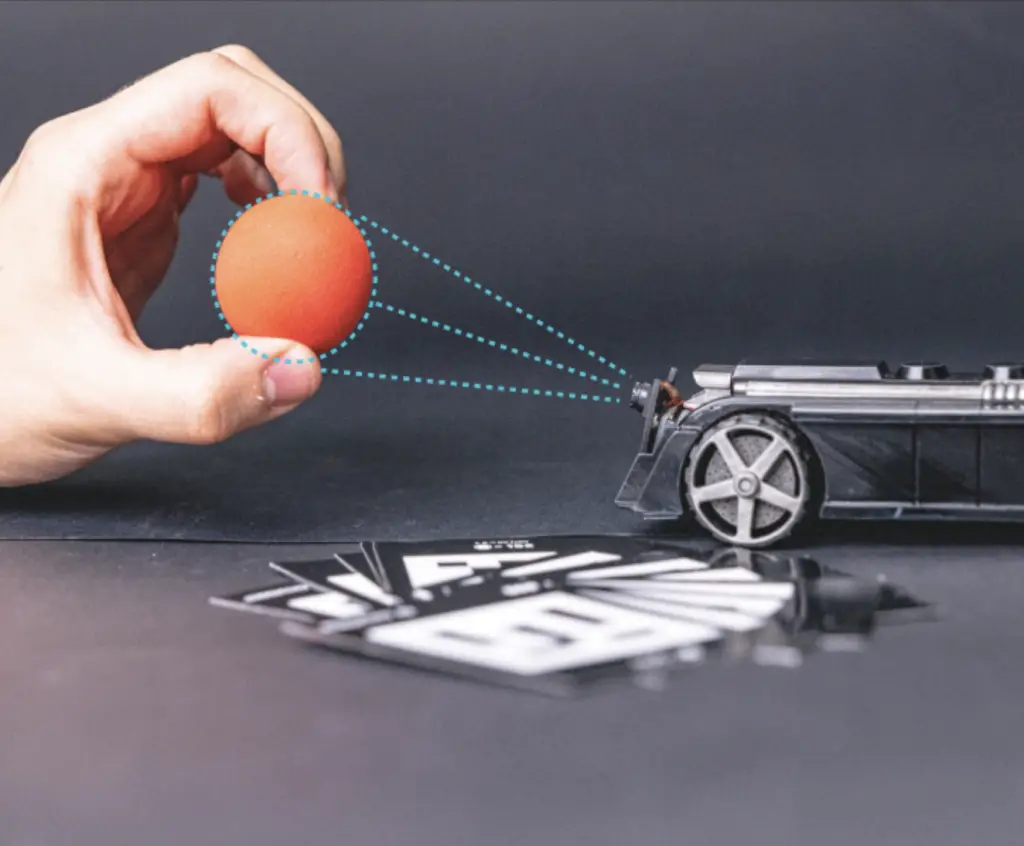 Take control of the Batmobile
The included controller wirelessly connects to the Batmobile and streams live video to the display. The gamepad-style buttons can be configured to trigger your own custom code, or drive the Batmobile like a regular RC car.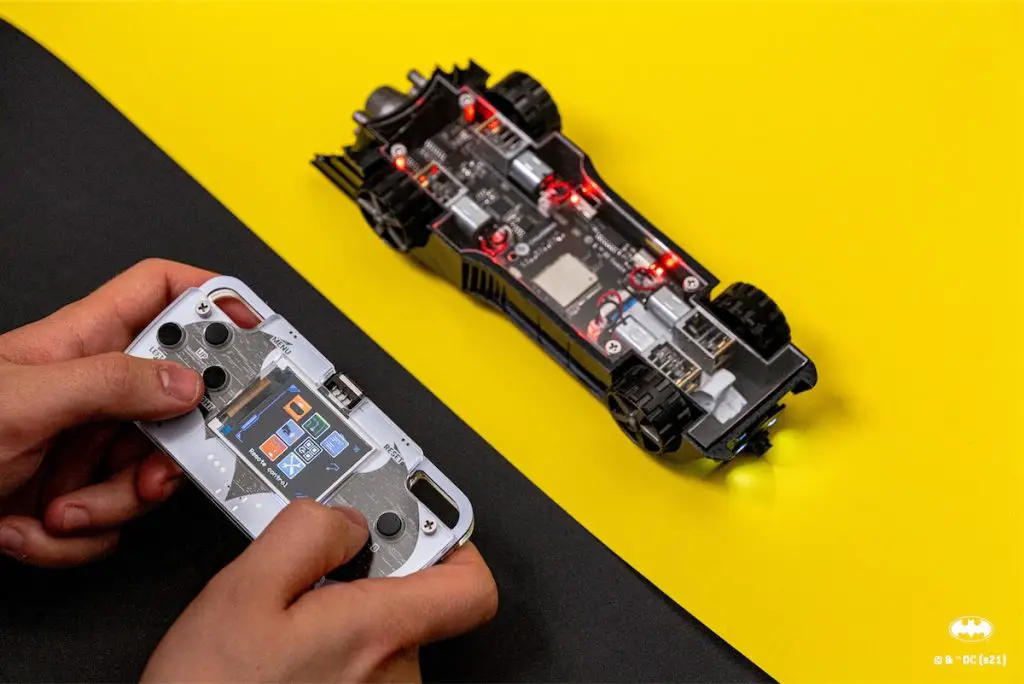 Additional modules magnetically snap into the controller and open up a world of new sensors including a gyroscope/accelerometer, temperature sensor, air pressure sensor, flashlight and more.
How to order the CircuitMess Batmobile
If you'd like to get busy tinkering you can currently pre-order the CircuitMess Batmobile from their Kickstarter campaign. At $99 for the early bird package, you won't need a billionaire's budget either.
Orders are estimated to ship to a Batcave near you July 2022.