Mushrooms have many health benefits, but are not something we can always fit in our diet regularly. Americans on average consume less than 4lbs of mushrooms per year, most of that coming from the common White Button variety, which are just the tip of the iceberg in terms of the wide range of beneficial mushrooms out there.
What's one way to introduce more mushrooms into your daily life? By drinking them.
Mushrooms Cups is a line of gourmet coffee that combines high quality organic coffee beans with the health benefits of wild Mediterranean mushrooms.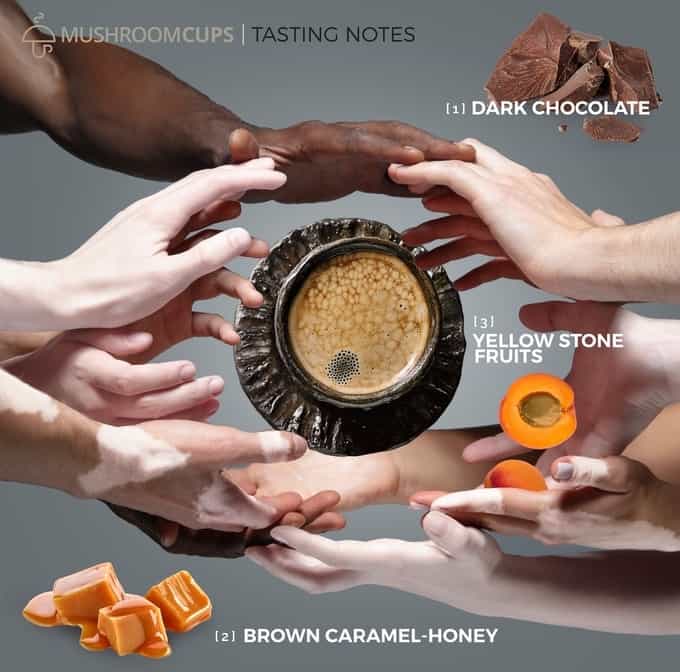 Magnificent mycelium
While that flavor combo might seem a bit… exotic at first, Mushroom Cups states that all their blends have a dominant coffee taste. The base used in all their blends is a certified organic single-origin Peruvian coffee. In their words, it "provides a sweet, clean and uniform cup, with a chocolate-driven flavor profile that also exhibits a smooth, well-rounded mouthfeel."
To add the mushrooms, Mushroom Cups utilizes a state of the art dual extraction process, where all the water and chitin are removed, leaving only high potency mushroom extract.
Every bag contains 2 pounds worth of mushrooms, which after compression turns into 20 grams of mycelial goodness.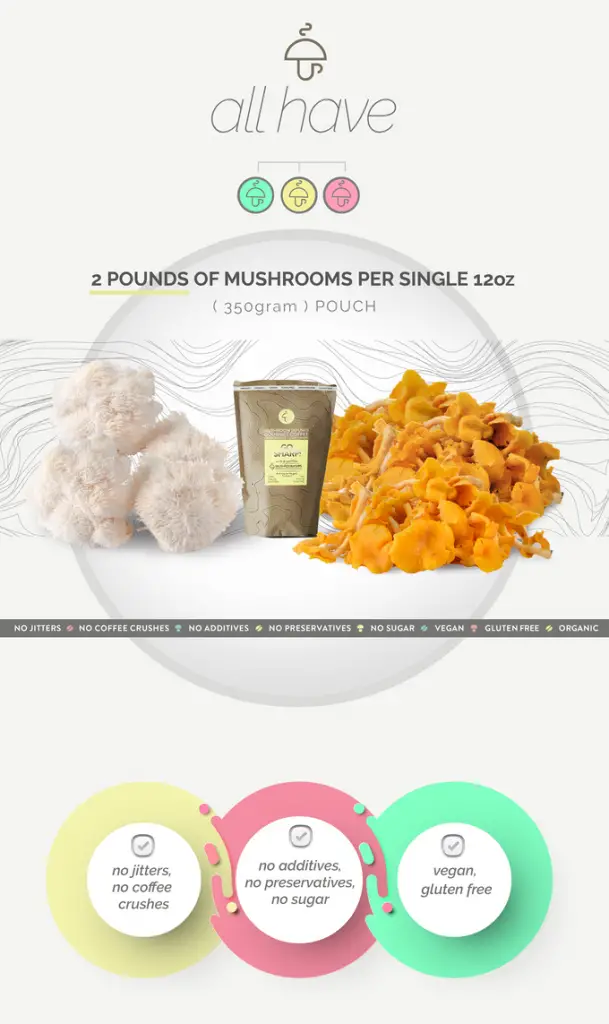 Three blends for different benefits
Mushroom Cups' Kickstarter campaign is introducing three different bagged blends, each with their own perks based on the mushrooms added. All three blends include chanterelles, which contain more potassium than a banana and more copper than meat (among other benefits).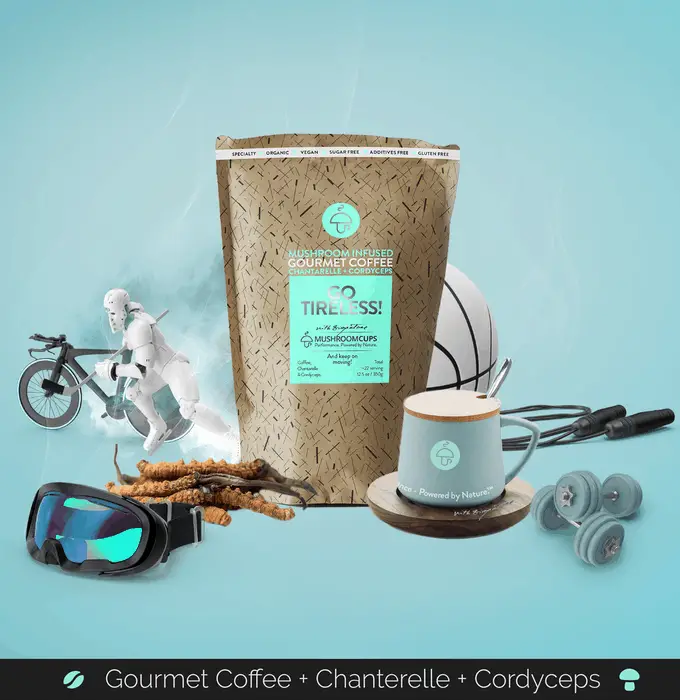 Go Sharp – adds Lion's Mane mushrooms, which have shown to support brain function as well as reduce symptoms of depression and anxiety.
Go Tireless – features cordyceps, a mushroom shown to boost energy, reduce fatigue and increase athletic performance.
Go Glow – introduces chaga mushrooms to the blend, known for being antioxidant rich and potentially slowing aging.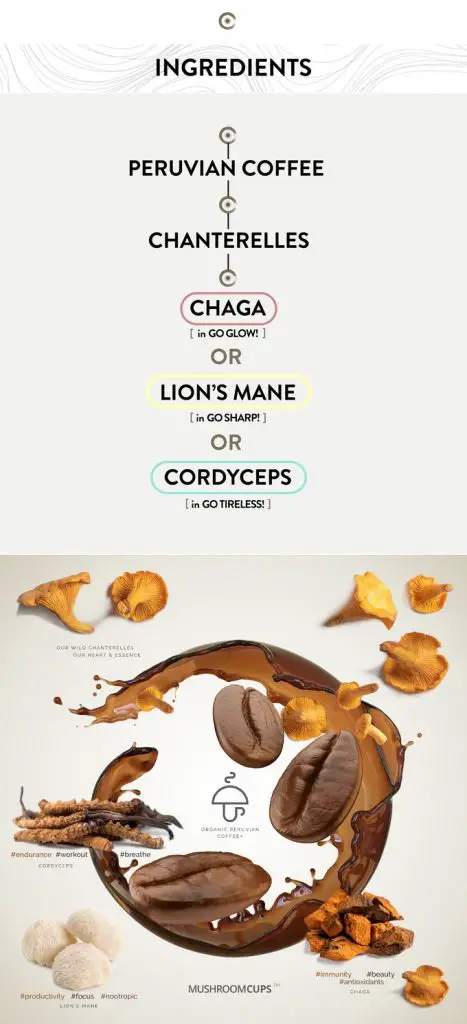 Available to back
The idea of easily integrating the benefits of mushrooms into something you drink everyday is an intriguing concept. If you'd like to try it yourself, you can currently pre-order Mushrooms Cups coffee from their Kickstarter campaign from the VIP special price of $25.
Backers can choose their preferred mushroom blend after the campaign ends.
If funded, perks are estimated to deliver April 2021.