As an ardent follower of political developments, I have been captivated by the rollercoaster ride that is Brexit. The debates, negotiations, and sheer complexity of the process have intrigued me. That's why I was thrilled to discover a fascinating initiative that allows individuals like us to delve into the heart of Brexit negotiations. Let me introduce you to "How to Win Brexit?" – an engaging, role-playing, strategic board game that offers a unique opportunity to experience and understand the intricacies of one of Europe's most significant events of the 21st century.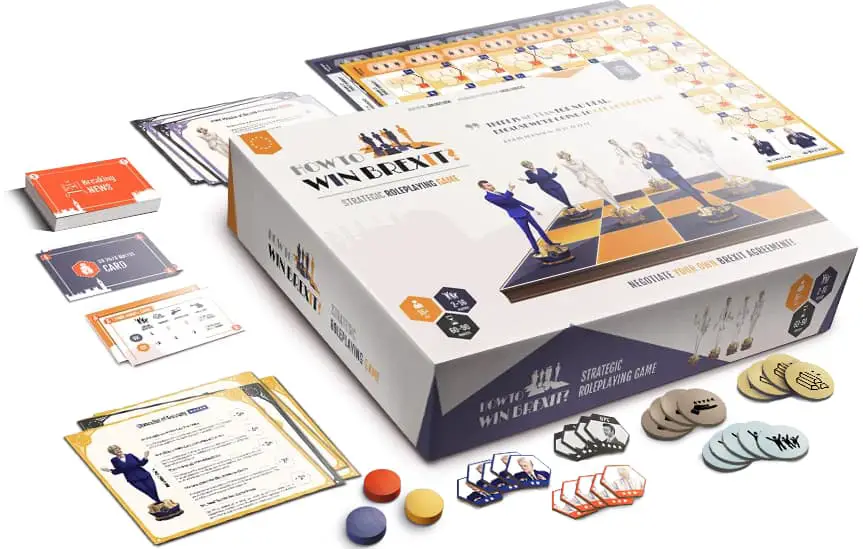 An Inclusive Game for All
At its core, "How to Win Brexit?" is a game that welcomes players from all walks of life, regardless of their political background or knowledge of Brexit. The creators have painstakingly designed the game to be accessible and enjoyable for everyone. So, whether you're a political enthusiast, a strategy game aficionado, or simply someone looking for an exciting gaming experience, this is a game that promises to captivate your interest.
Meticulously Crafted Gameplay
The game's materials have been carefully curated to encompass the multifaceted themes, options, and backgrounds that defined the Brexit negotiations. With the flexibility to negotiate in any language, players have the freedom to embark on their own Brexit journey. "How to Win Brexit?" has undergone rigorous testing at prestigious institutions like the University of Cambridge and King's College London, ensuring its gameplay mechanics are finely tuned and intellectually stimulating.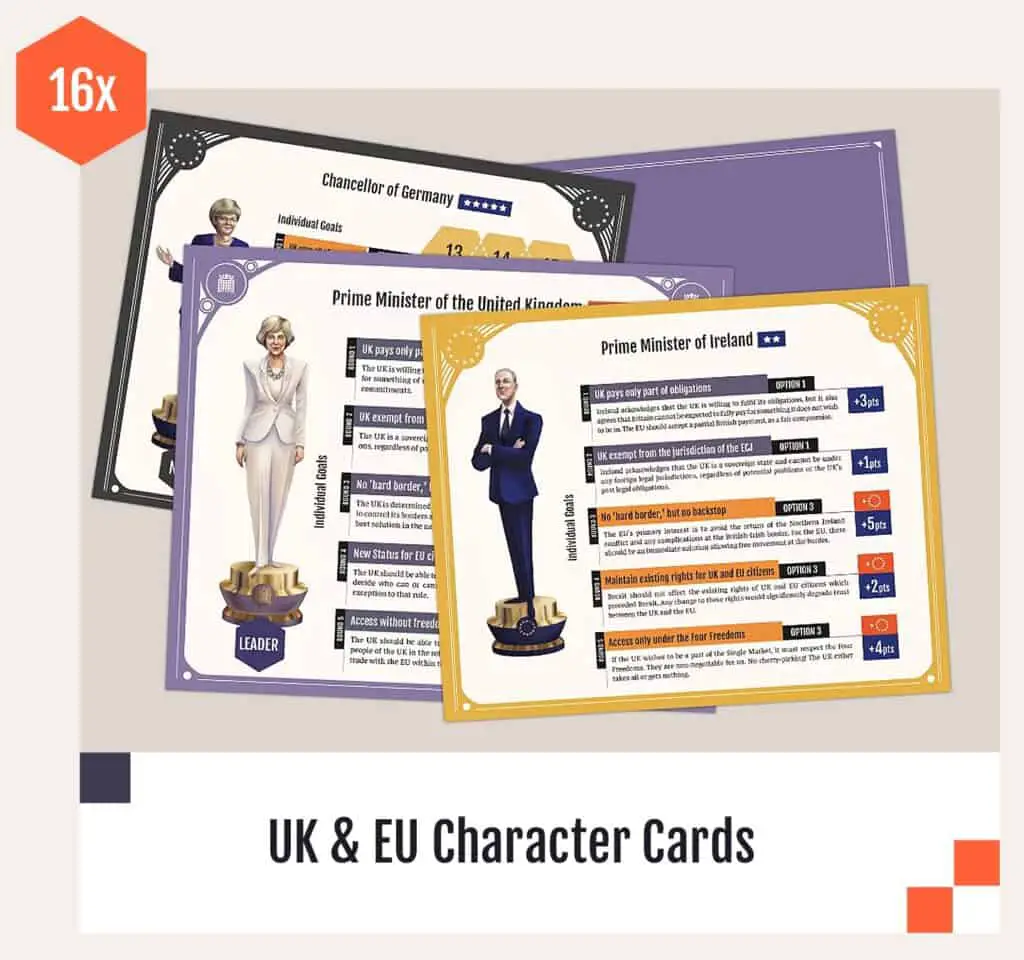 Unveiling the Prototype and Beyond
The dedicated team behind "How to Win Brexit?" has already crafted an impressive prototype, complete with boards, cards, tokens, and a beautifully designed box. However, their ambitions extend far beyond this initial achievement. Through their Kickstarter campaign, they aim to unlock stretch goals that will take the game to new heights. By supporting this project, you have the opportunity to contribute to the game's evolution, ensuring it reaches its full potential and becomes a widely recognized and cherished addition to the gaming world.
Bridging Entertainment, Education, and Reflection
Playing "How to Win Brexit?" is more than just a recreational activity. It seamlessly combines entertainment, political education, and critical reflection. By immersing yourself in the game, you gain a deeper understanding of the intricate dynamics of the Brexit negotiations. As you navigate through five rounds of gameplay, you will grapple with conflicting objectives, tackle the challenges of consensus-building, and formulate your own Withdrawal Agreement. This unique blend of gaming experience and educational exploration will leave you with a renewed appreciation for the complexities of political decision-making.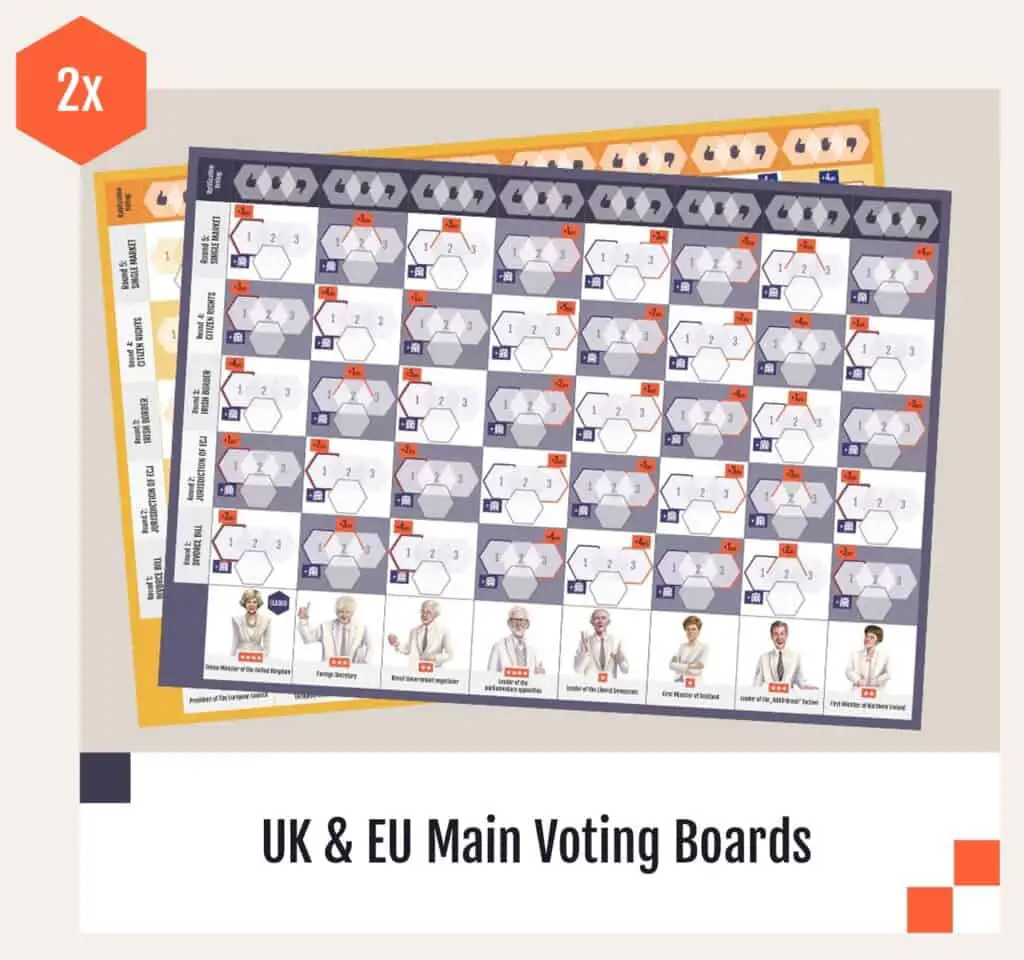 Be a Part of the Brexit Journey
If you have ever been intrigued by the complexities of Brexit or have a passion for strategic board games, "How to Win Brexit?" offers an exceptional opportunity to immerse yourself in the historic negotiations that shaped a nation. With its inclusive nature, meticulously crafted gameplay, and the promise of future enhancements, this game is poised to become a must-have for enthusiasts and political enthusiasts alike. So, why not join the Kickstarter campaign, embark on your Brexit journey, and experience the thrill of political decision-making firsthand? The future of Brexit lies in your hands.
The campaign has multiple pledge options, starting at €59 to get the complete game with its thrilling components. You can get the Collectors version of the game for €77 and get the core game along with the exclusive Special Brexit Political Chess Collection comprising of 3D Figures. The pledge options go up to €129 for a set of 5 copies of the game. Additionally, you can pledge for 1, 2, or 4 figures ranging from €9 to €18.