If you've ever wished there was a kind of Swiss Army Knife for power tools, the Photonix Multi-Tool could be for you. Designed as an all-in-one landscaping tool, the device's universal adapter allows it to seamlessly swap between three different attachments on the go.
The included chainsaw, circular saw and reciprocal saw can tackle a range of home improvement projects both inside and out.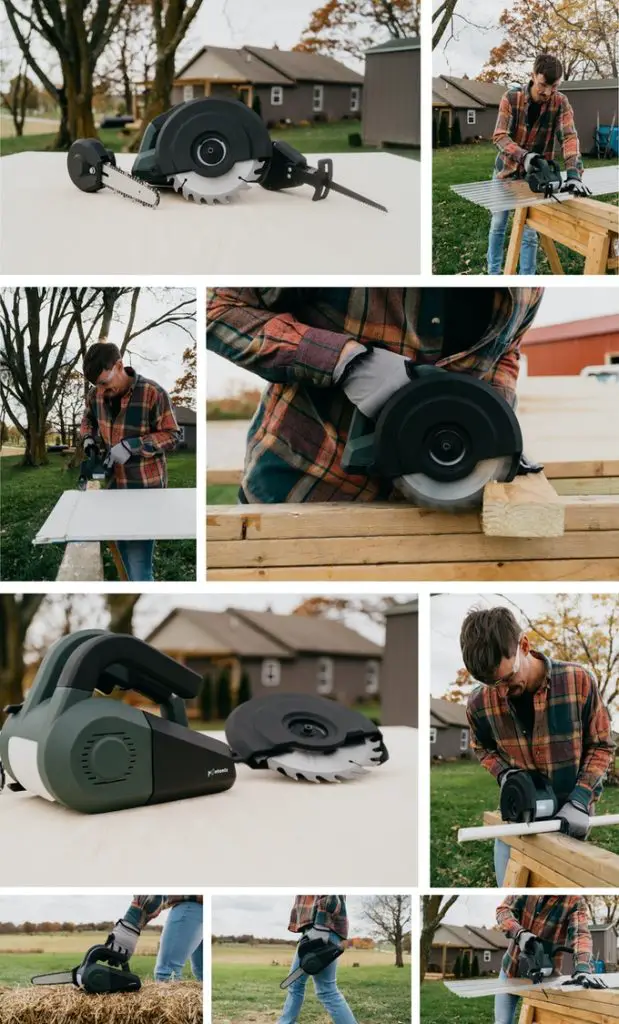 A tool for every task
The Photonix Multitool's central casing has a minimal and compact design with two ergonomic handles and a built-in LED light.
The campaign includes three tool attachments with every order including:
An 8″ chainsaw ideal for pruning branches and other foliage
A circular saw capable of cutting through metal, concrete, wood, and plastic
A reciprocating saw built for wood, drywall, plaster and more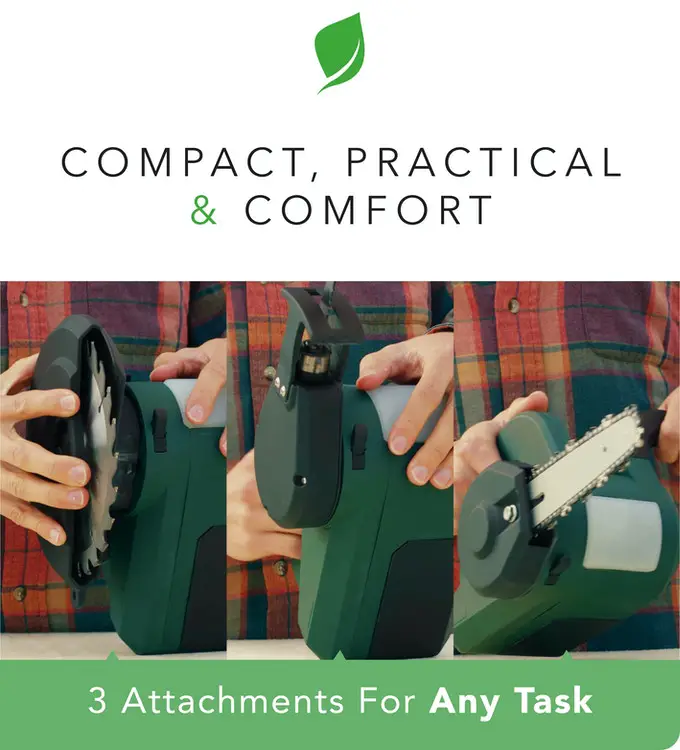 No fumes, cords or excess noise
The Photonix multitool uses a lithium-ion battery to power all three attachments, which has several benefits over other power sources.
Besides being major carbon emitters, gas powered tools can be a hassle to maintain. Transporting fuel and dealing with filters and sparkplugs are all things that make it easy to put off doing that DIY project another week.
Corded power tools are a step in the right direction, but those cords can also be a nuisance. It's all too easy to accidentally cut through your own cord when your wielding a high-powered clipper (spoken from experience 🙈).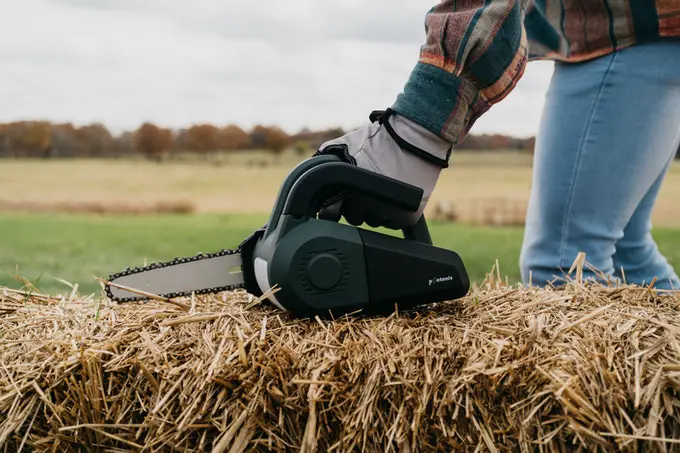 How to order the Photonix landscaping multitool
Backers can currently pre-order the "Early bird landscaper" package, which includes the base unit, all three attachments and 2 battery packs. Photonix's Kickstater campaign has already reached more than 200% of their funding goal with 27 days left.
Pledge rewards are estimated to deliver April 2022.