In the epic world of Batman mythology, Arkham Asylum serves as a maximum security prison/revolving door for Gotham's most sinister criminals. It's been a temporary home for a smorgasbord of iconic villains like Penguin, Bane, The Riddler and countless others.
In The Arkham Asylum Files we see the world of the Dark Knight brought to life in the form of a sprawling tabletop game that combines puzzle solving with tech-powered enhancements. Part escape room mystery, part puzzle box and part mobile app, the game fuses multiple genres together for a uniquely immersive experience.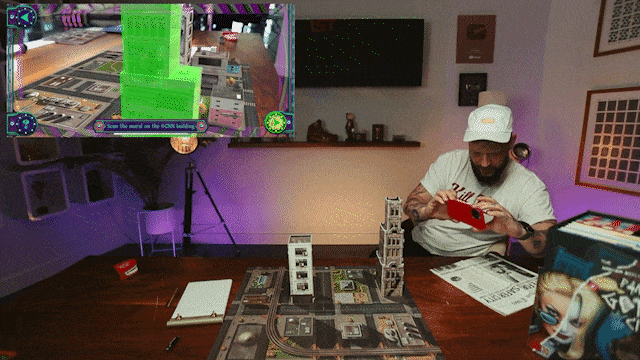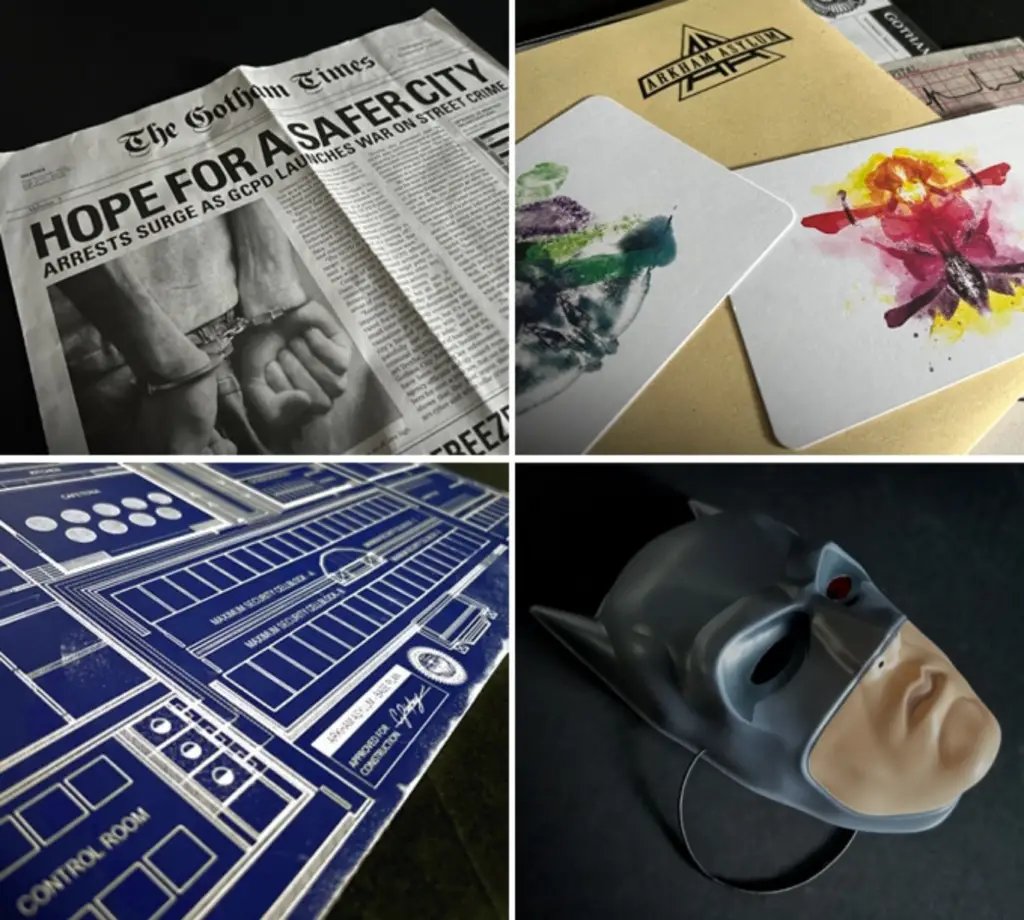 Enter the world of Batman
While many might know of Harley Quinn through her baseball bat-wielding, technicolor pigtail persona, there's more to her than meets the eye. Once a respected psychiatrist, Dr. Harleen Quinzel was originally assigned to care for the dastardly Joker in Arkham Asylum.
To make a long story short, the Joker had a rather infectious influence on his therapist, corrupting her into his devoted sidekick in crime.
In The Arkham Asylum Files, we find Harley Quinn has not only kicked her wicked ways, but has been reinstated as therapist Dr. Harleen Quinzel. It's up to you (and up to 6 friends) to accompany Harley as you piece together a series of diabolical challenges unleashed by the Joker.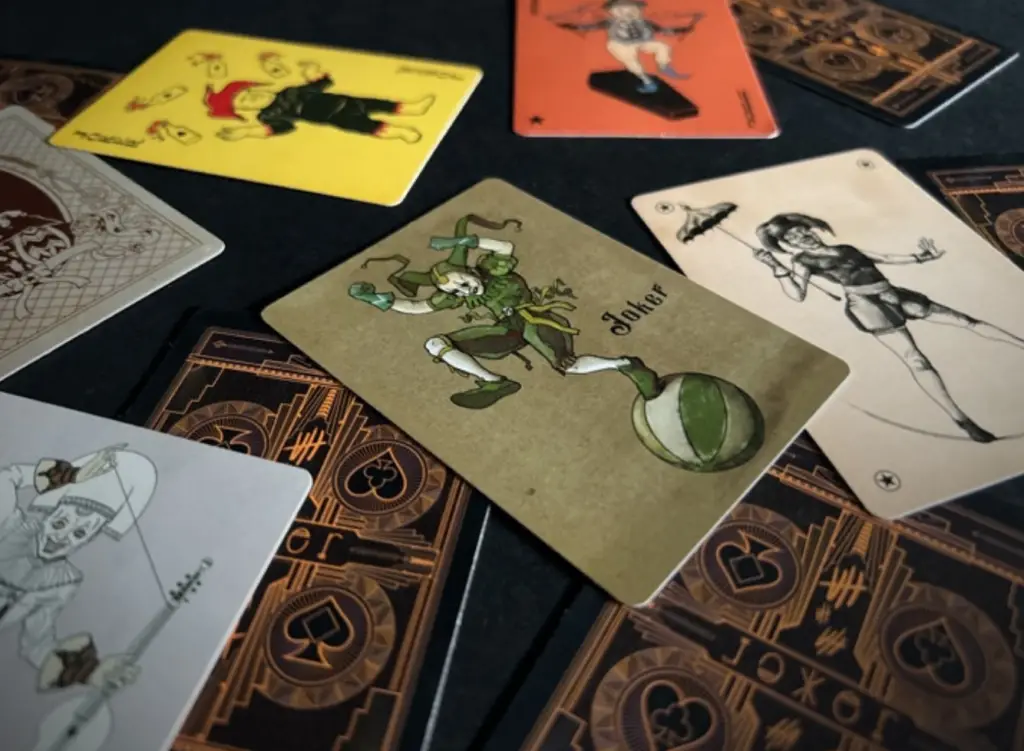 10lbs of adventure
Unlike most tabletop games, The Arkham Asylum Files acts more like a TV series than a traditional board game. There are three distinct "episodes" that include their own storylines, animations and unique box sets.
Each episode packs a whopping 100+ physical pieces – that's 10lbs of gear per box! This includes a range of secret documents, mysterious artifacts, and cool collectibles. Police reports, newspaper clippings, Arkham inmate files and more are brimming with clues for you to uncover.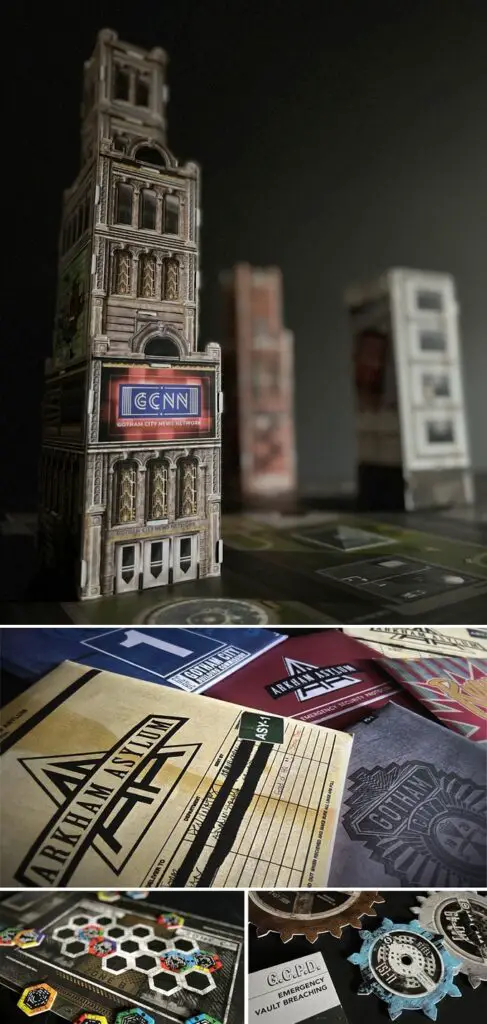 Augmented reality brings the story to life
The guiding force of the game is the included mobile app which brings the game to life through camera wizardry Batman would be envious of. Point your phone at a component in the game and you'll see digital visuals overlaid on the physical pieces.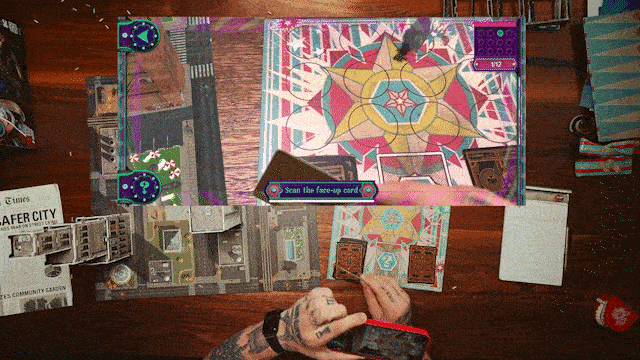 It might be a skyscraper cropping up in a city square, or an animated clue revealed on a playing card. You never know what seemingly innocent document might spring to life once viewed through your phone.
The game includes over 40 minutes of digital content ranging from animations, live action content and messages from the Joker himself.
How to order The Arkham Asylum Files
Panic in Gotham City is the first "episode" of The Arkham Asylum Files and can currently be pre-ordered from their Kickstarter campaign. $149 gets backers the complete game plus the Kickstarter exclusive Joker card deck.
Higher pledges reward supporters with more episodes of the game, with the $432 bundle unlocking all three episodes of the Arkham Asylum Files plus multiple cool extras.