Staying fit isn't easy. Staying fit in zero gravity is even harder. That's why NASA developed specialized workout equipment to help astronauts stay in shape in space. A new fitness company is bringing that same technology to us Earthlings in the form of Handy Gym, a portable inertial training device.
Isoinertial training was introduced by NASA to prevent the atrophy experienced in prolonged zero-g. By using a belt and flywheel system it was discovered you could offer the same levels of resistance as traditional weights.
Handy Gym took that same concept and shrunk it down into something that can be thrown in a backpack.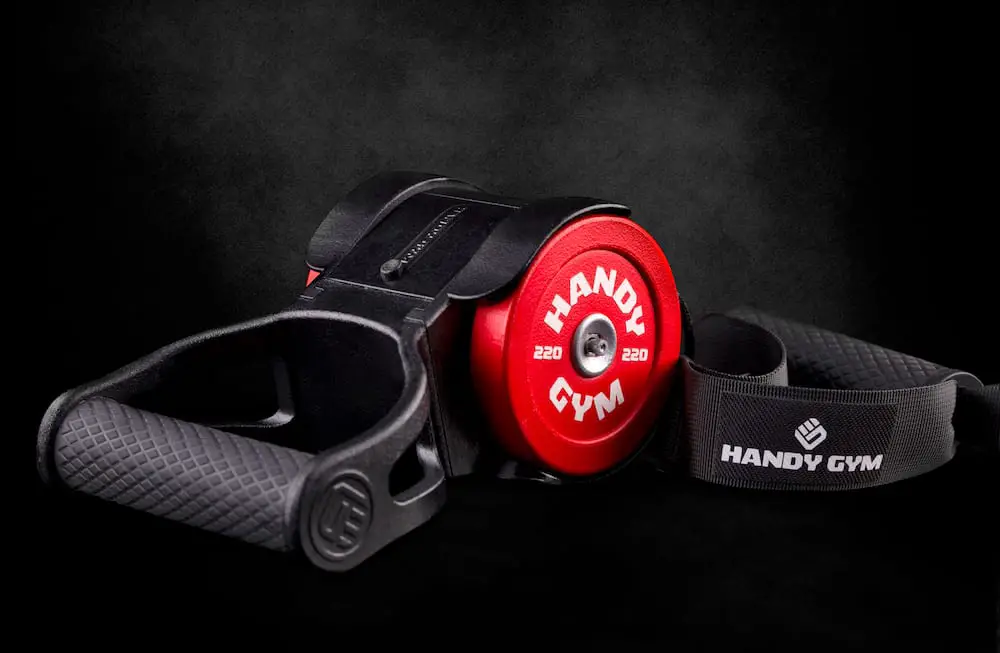 Inertial training = 💪
Handy Gym contains two steel core inertial discs that convert rotation into resistance. Three different levels of discs can be swapped out to affect the level of resistance felt when pulled.
The discs range from 40lbs to 110lbs of force, but a "power pulley" can be attached that doubles that amount.
While the Handy Gym can provide up to 220lbs of resistance, the unit itself weighs only 2lbs and is 4.5″ across.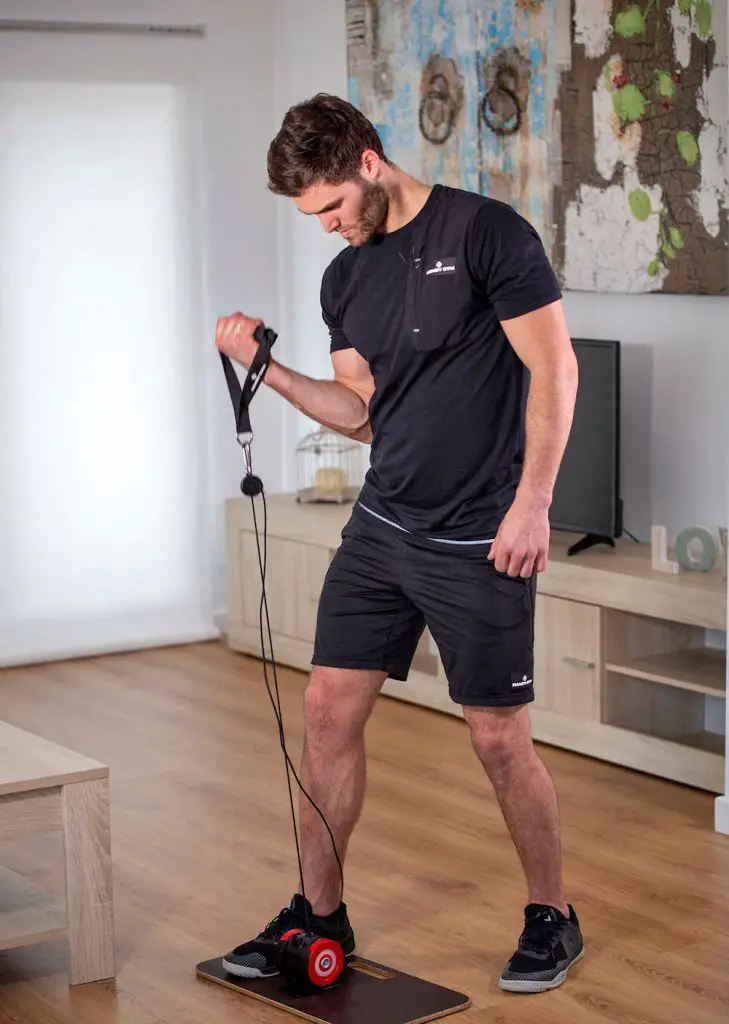 200 exercises in one
Handy Gym's full set of accessories includes an assortment of handles, cradles, straps and anchors. These allow you to attach the device to anything from a door, ankle, belt or other mounts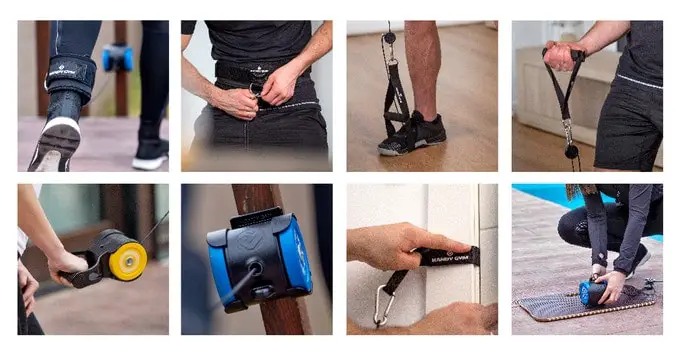 The constant resistance of inertial training can help athletes not only develop their individual muscles, but train through larger motions like throwing or kicking.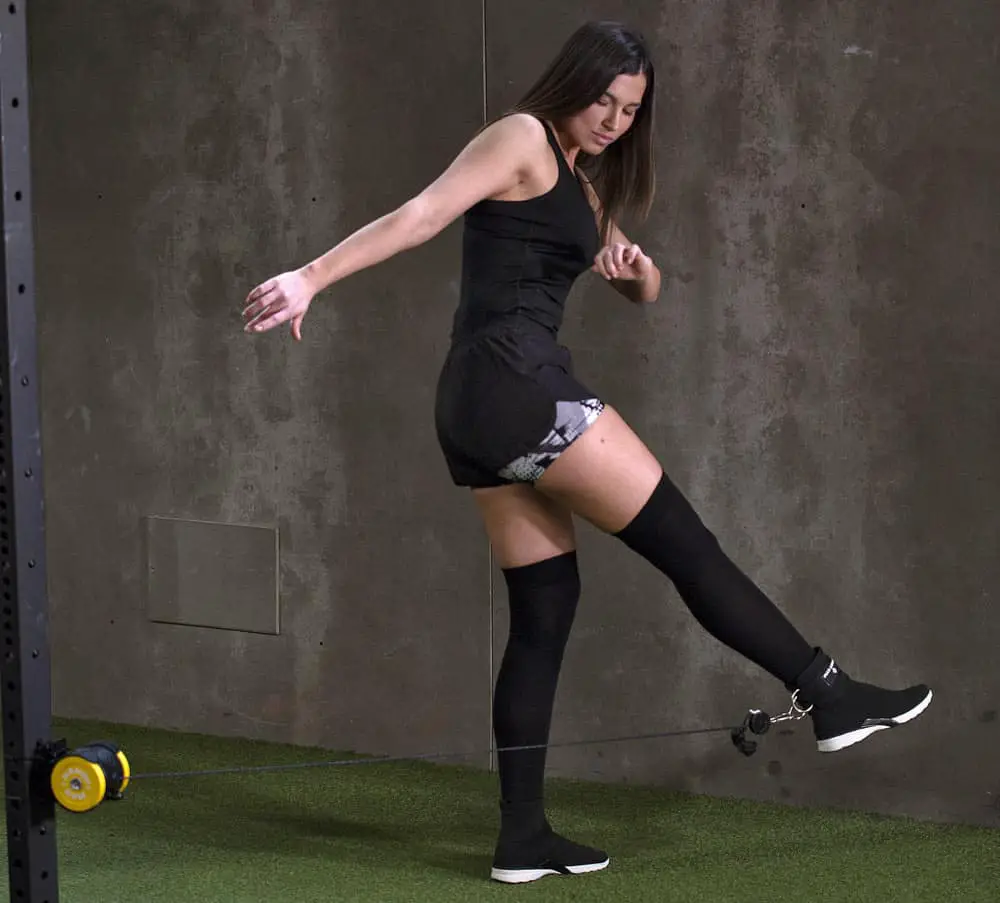 An embedded bluetooth sensor connects to Handy Gym's mobile app, which gives you feedback on your workout and provides full-body instructions.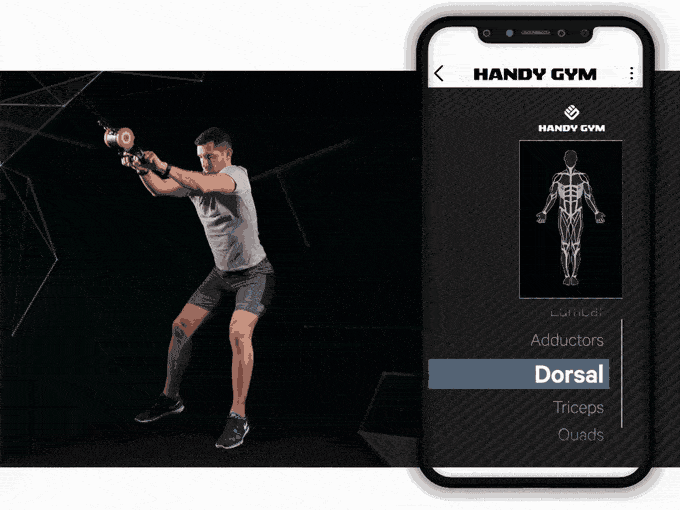 Pre-order now
The basic Handy Gym can be ordered with a $379 pledge. It includes a D-grip handle, two blue plates, one mounting plate and a foot cradle.

The campaign reached its $20k funding goal in only two hours and has continued to rocket past that by more than 8x. Pre-orders are expected for delivery in January 2020.