The average person takes about 20,000 breathes per day, which leads to an interesting question… How many of those breaths do we actually enjoy?
If you feel like you're getting less than perfect air quality, now is a good time to make a change. With people staying home more than ever, the impact of indoor air pollution can really add up.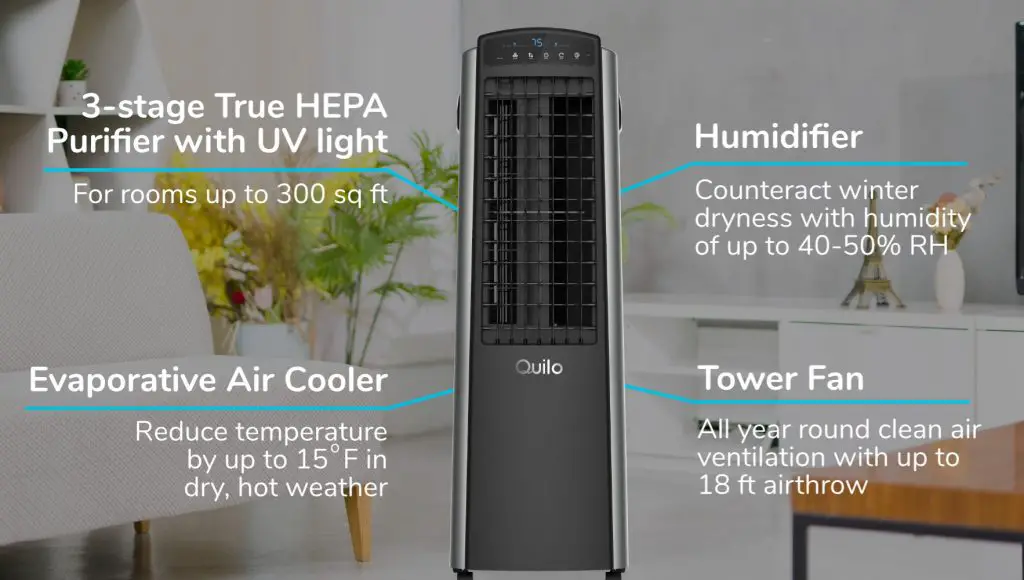 The Quilo Aviance is a 4-in-1 air climatizer that combines the capabilities of several appliances into one compact machine. Designed to work year round, the device promises to turn any space into a breathing oasis.
Air Purifier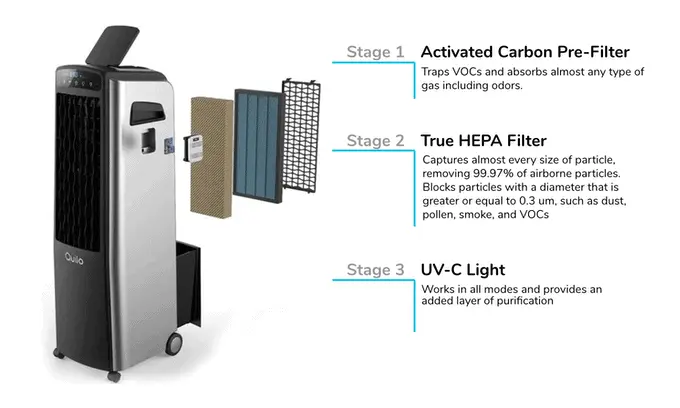 First (and perhaps foremost) is the air purifying mode. A triple stage HEPA filter traps particles down to 0.3 microns including bacteria and allergens.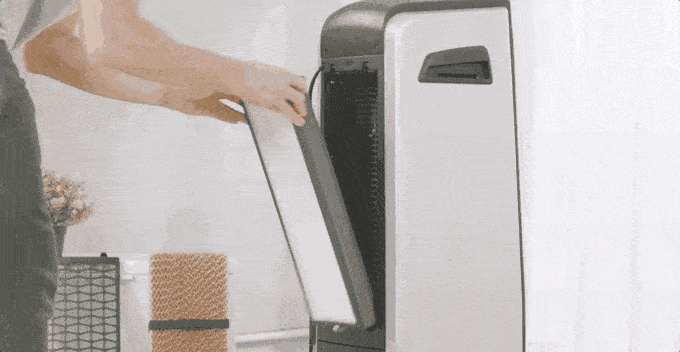 An active carbon pre-filter bulks up the protection by sifting out odors, gases and other VOCs.
Then there's final barrier: a UV-C light. This germicidal death-ray is proven to kill viruses and bacteria, should any have squeezed through the filters.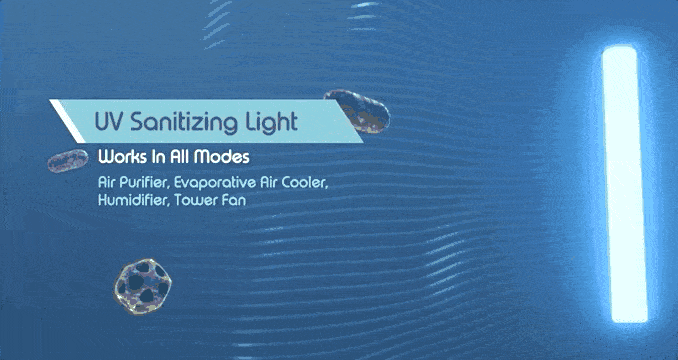 Air Cooler
The Quilo Aviance uses evaporative cooling to bring down air temperatures during warmer months. Unlike air conditioning, evaporative cooling only requires water and electricity with no toxic chemicals.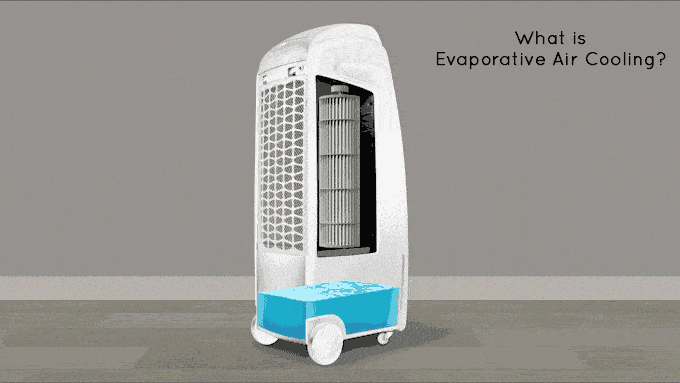 It works by inserting the cooling cartridge and adding water to the tank. The water is soaked into the cartridge which a fan then blows through. There's even a dedicated ice compartment for when it's really hot.
In their words: "It's the feeling of a lakeside breeze in the heat of summer".
Humidifier
With dry air can also come dry skin, throats and eyes. The Aviance's third cartridge allows it to act as a traditional humidifier. Auto sensing technology optimizes room humidity levels for you, releasing up to 8+ gallons of water into the air per day.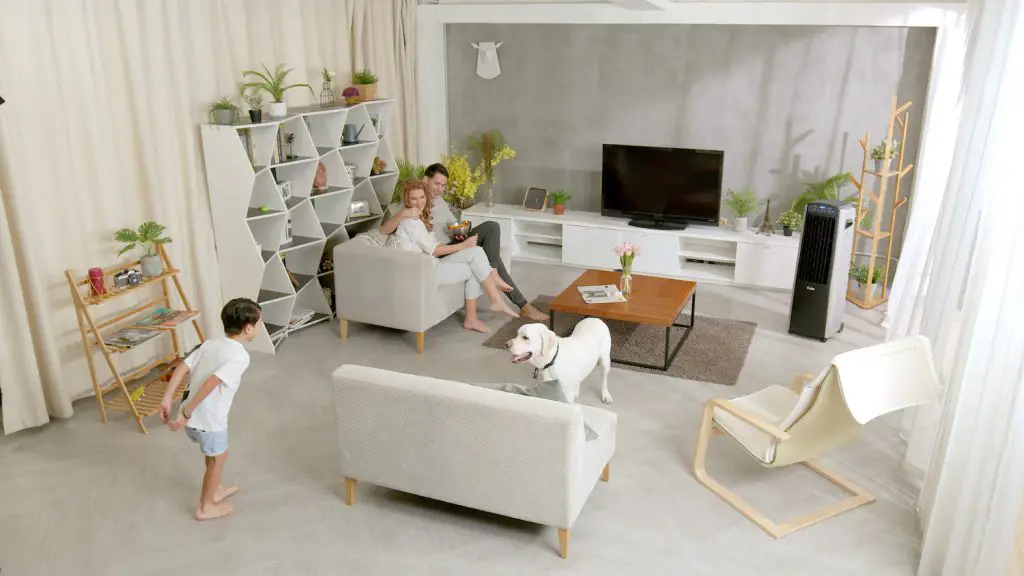 How to order
The original Quilo 3-in-1 fan was fully funded in June 2017 after having raised over $80k. The new Quilo Aviance model can currently be pre-ordered on their Kickstarter page for the early bird price of $249.
If fully funded, orders are estimated to deliver January 2021.