Portable powerbanks have become a great way to keep your gadgets charged when you're away from home. The problem is traveling with not only the power bank, but all the cables and adapters necessary to charge everything you need. Just think of that tangled mess – twist-ties might be in order. Maybe even rubber bands.
No longer, with the Allroundo Power, an all-in-one charging cable with a built-in power bank.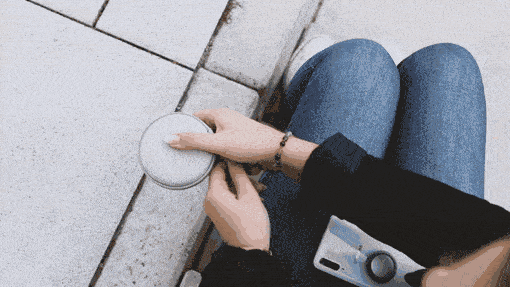 One device to charge them all
The sleek, cylindrical unit is only a little bigger than a hockey puck and contains everything you need to charge 100+ different devices.
The water-resistant textile case opens like an oyster to reveal, not a pearl, but a USB-C spiral cable. By utilizing a spiral design reminiscent of old-school home phones, the nearly 4′ cable condenses down into the small case without getting tangled.


In the middle are the three adapters: micro-USB, USB-A and Lightning for Apple devices. The other end of the spiral cable plugs into the embedded 4000 mAh power bank below.
An external LED battery indicator lets you check the remaining battery life, just like on a MacBook Pro.
Designed in Germany, the Allroundo Power makes the best of its compact size without letting any space go to waste. Being able to whip it out of a pocket and recharge anything from AirPods to a self-heating thermos is pretty cool.
48 hour discount
For the first two days of their Kickstarter campaign, the Allroundo Power can be pre-ordered for the early bird price of $51. If you miss the first 48 hours you can still snag one with a $55 pledge.
Backers will have their choice of silver, black or rose gold color schemes. If fully funded, rewards are estimated to ship worldwide February 2020.