When it comes to plastics, many people have adopted a "less is more" attitude. We seek out products that use fewer plastics, use recyclable plastic, or outright avoid plastic. But what if there was a product that didn't just create less plastic, but actually removed it from the environment?
That's where Monarc comes in, a brand producing the world's first certified plastic negative bags that convert discarded plastic bottles into practical and stylish daily gear.
Monarc's first series of bags on Kickstarter succeeded in removing over 1.2 million plastic bottles from the world's oceans and landfills. Their latest launch adds two new entries in their Settra Series – a sling backpack and a matching wallet.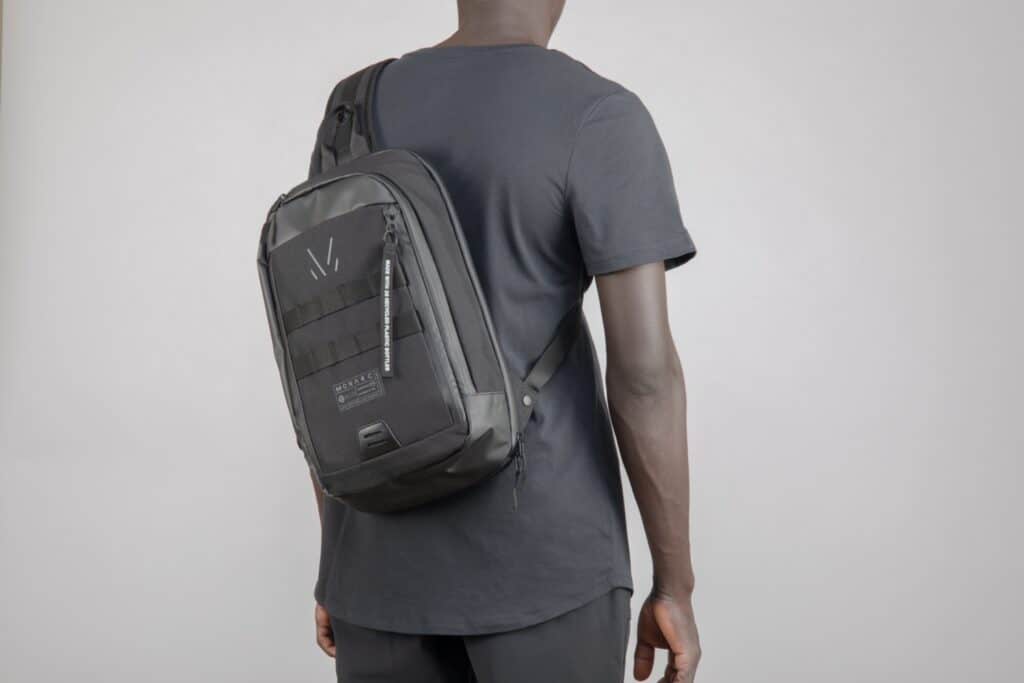 The sling bag
The fabric at the core of Monarc's sling bag begins life as 21 plastic bottles, which are cleaned and melted into small pellets. These are then stretched into a yarn and woven together to create the distinct fabric.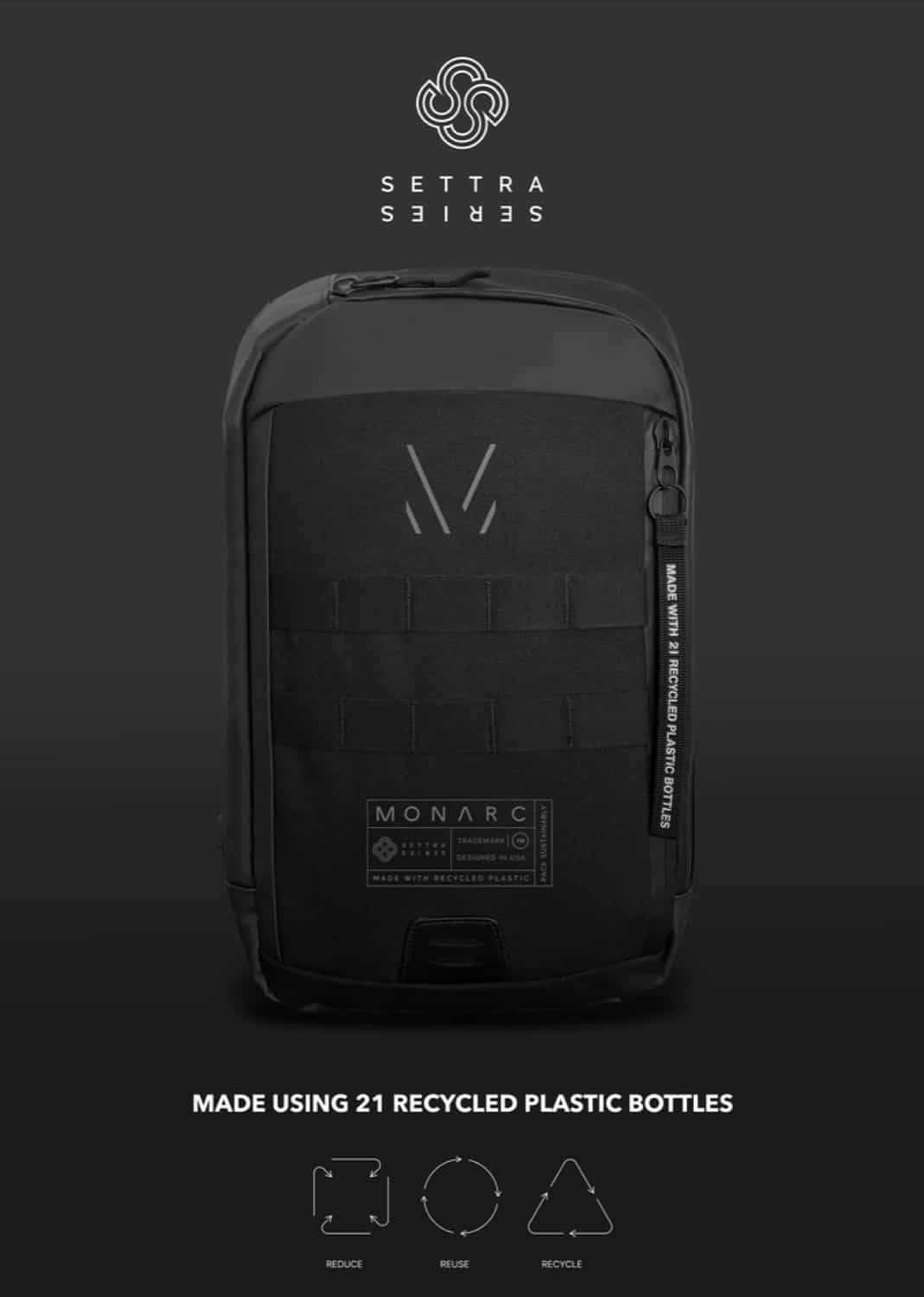 The backpack features an impressive 10 liters of storage, which is enough to carry a laptop, tablet and light jacket with room to spare. Other cool highlights include:
A removable magnetic keychain
An internal RFID-guarded pocket
A hidden pocket with G-Hook straps
Water resistant coating
A padded back panel with optimized air flow
One of our favorite details is the removable securing strap that can attach to the bag's primary shoulder strap. This redistributes the weight more evenly and mounts in seconds thanks to magnetic fixtures.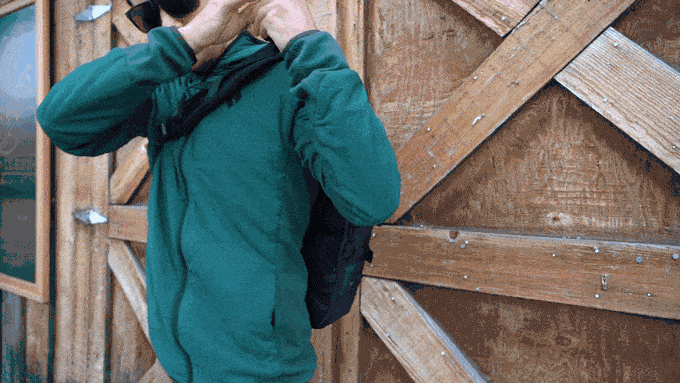 The wallet
The Settra Series wallet brings the same plastic negative goodness to your pocket. Made from 4 plastic bottles, the wallet measures only 0.5″ thick but packs enough room for up to 12 cards. The rear slot features an ingenious quick access pull tab that slides cards out of the wallet.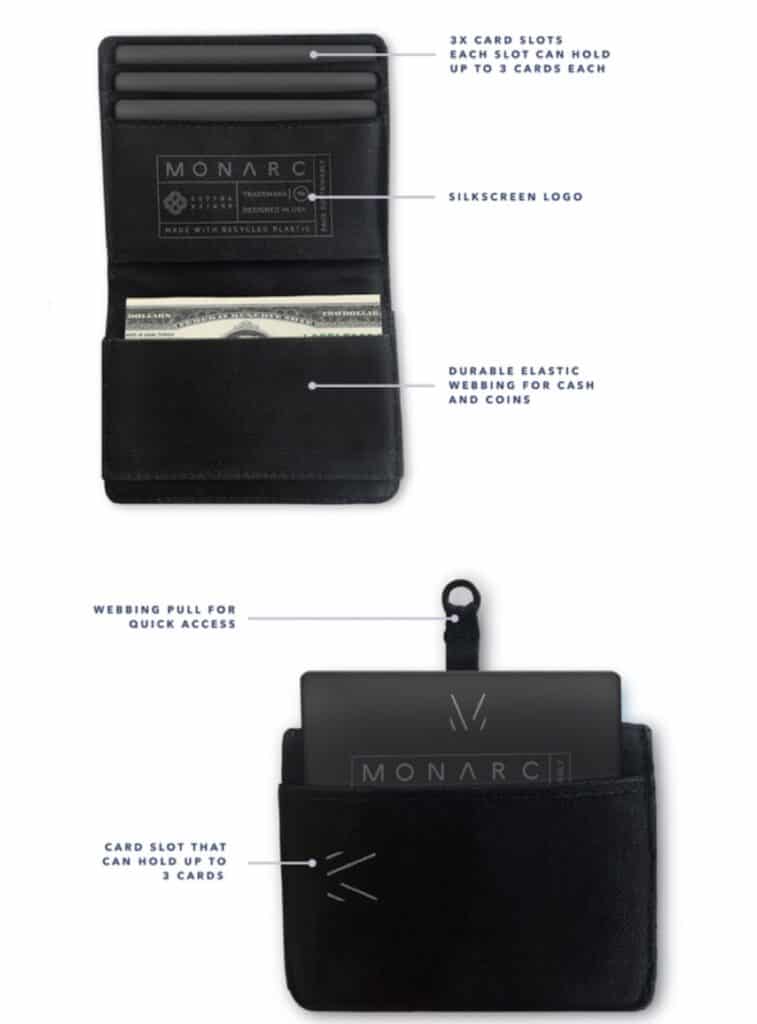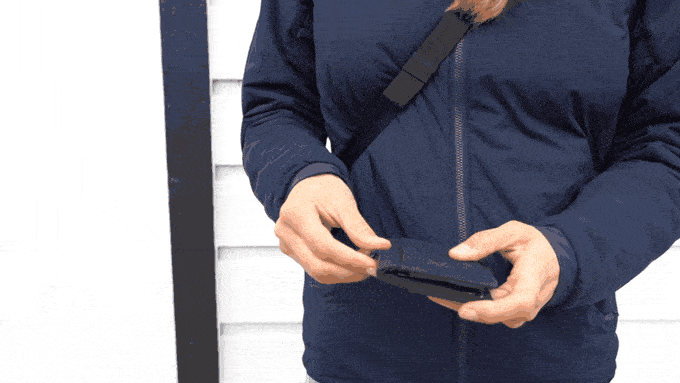 How to back
If you'd like to support Monarc's goal of plastic negative everyday gear, you can currently back their Kickstarter campaign below. A $19 pledge earns you the low profile wallet, while a $99 pledge snags the limited time bundle for both the sling bag and wallet.
If fully funded, rewards are estimated to deliver November 2022.