If your green thumb is more of an arid digit of death, there may be a solution for you. The Nano Garden removes all the tricky parts of gardening, leaving you free to grow over fifty varieties of plants without ever stepping outside.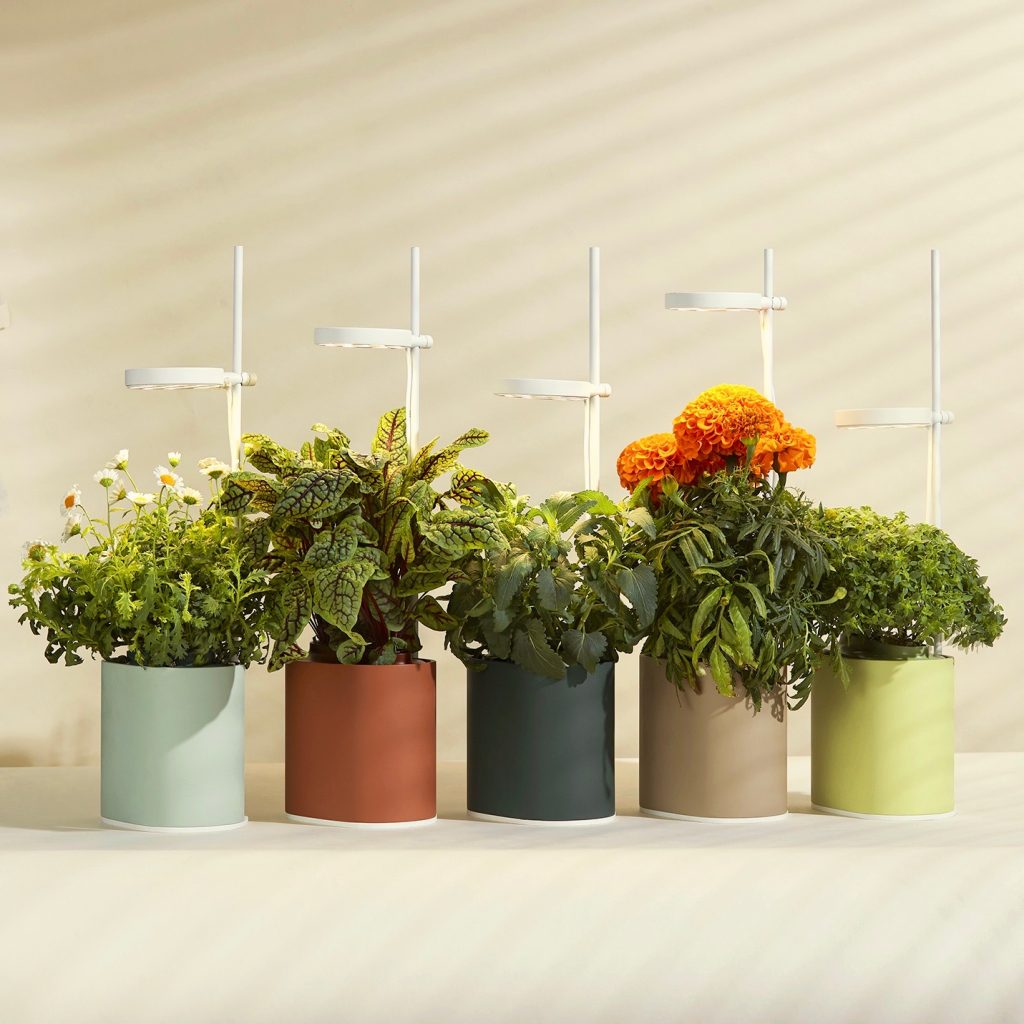 The setup works by combining the same tools NASA has used to grow their own garden veggies in space:
Hydroponics
Artificial light
Automated timers
The kit starts with a dedicated plant pod that contains non-GMO and pesticide-free seeds, along with substrate and nutrients in compostable plastic. That all-in-one pod is then dropped into a floating chamber that sits inside the base of the Nano Garden. Once water is added, the chamber rises to the top and the unique design of the plant pod allows the seedling to draw nutrients up from the roots.
This method of hydroponic growth makes it much harder to under or overwater the plant since the roots will only suck up as much as necessary. The chamber holds enough water to last 3-5 weeks, meaning the occasional vacation won't result in a dead plant.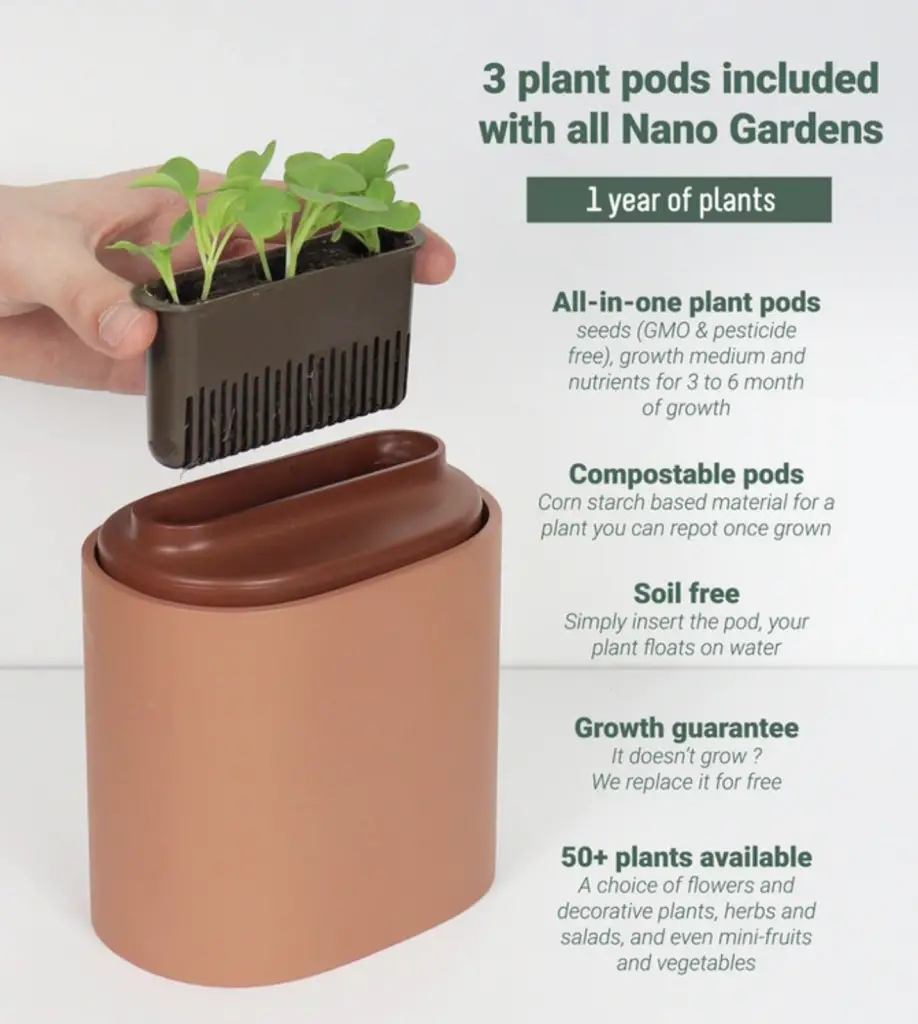 Let there be light
Food and water are taken care of, but what about all-important sunlight? That's where the Nano Garden's full spectrum automated light comes in. Twelve LEDs emit the same light wavelength as the sun while using about the same energy as an alarm clock. The light sits along a rod which attaches to the base of the pot. As the plant grows, the light can be moved higher along the rod, keeping it at an ideal distance from the plant.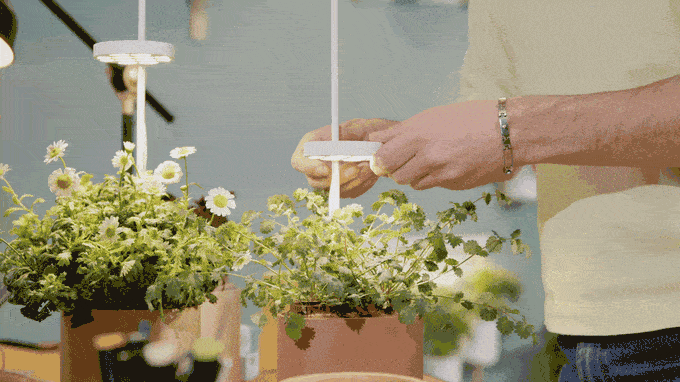 An integrated light cycle timer will turn the light on in the morning and off at night. The Nano Garden also includes an app that connects to the light via bluetooth. This simplifies the process even further by allowing the home gardener to select the plant they're growing and have the app automatically set the brightness and exposure settings.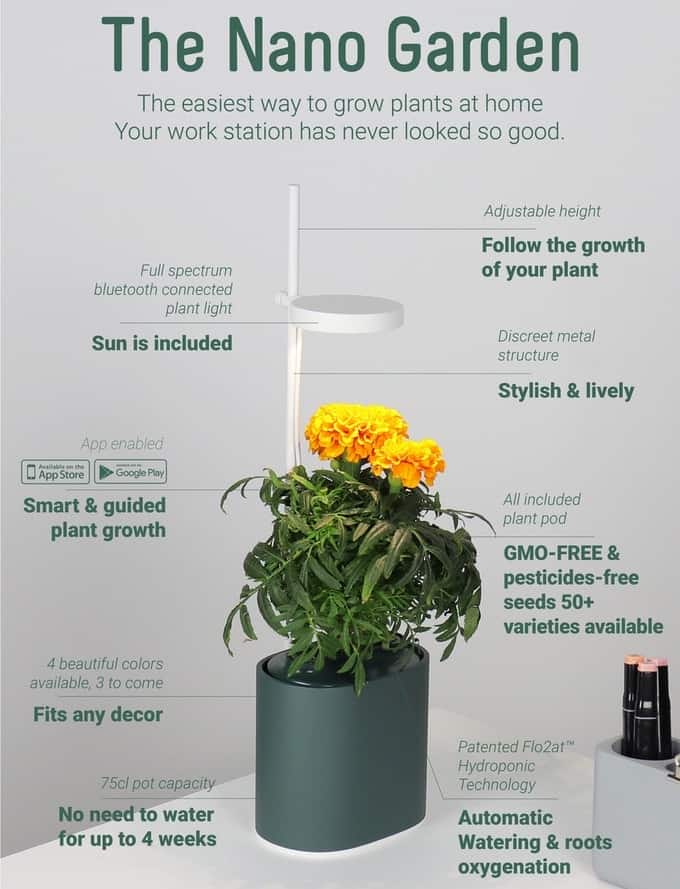 Grow your own herbs, fruits veggies and more
You might worry that the custom seed pods would limit your growing options, but the Nano Garden already has over 50 plant varieties to choose from. Popular plants like tomatoes, strawberries, lavender and more are available. In the event of a dud, the company promises to replace any seeds that don't grow.
The Nano Garden comes from French brand Prêt à Pousser, which isn't new to the home gardening space. Their previous campaign, the LILO herb garden, raised more than $200,000 on Kickstarter.
The Nano Garden is well on its way to beating that record, with 1,500 backers already supporting the project. If you'd like to have your own hassle-free indoor garden, you can currently pre-order the Nano Garden with a $79 pledge.
Deliveries are estimated for September 2021.