The Aria scarf is a unique option for those looking for a non-medical face covering that serves multiple purposes. While from the outside the scarf might look pretty standard, the fabric is where is the secret is. Between two layers of cotton/wool blend lies a third layer of electrostatically charged micro-fiber. This guards against airborne particulates down to 2.5 parts-per-million.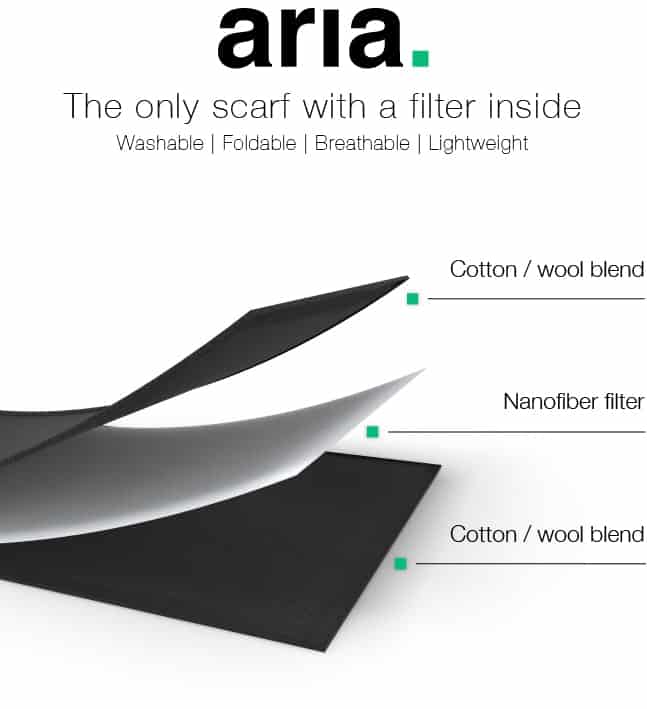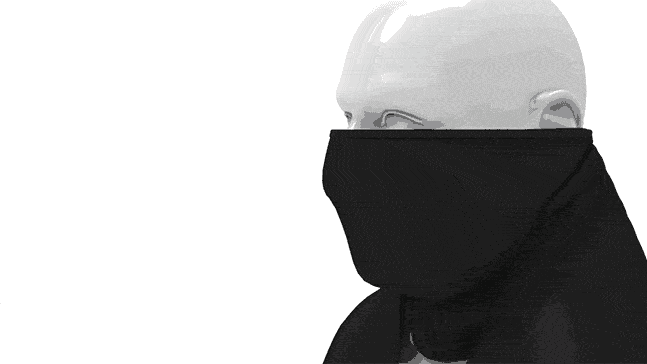 The scarf measurs 15″ x 70″ giving it plenty of room to cover your neck and face. During the cooler months it serves double-duty – keeping you warm and filtering your air.
Another feature that makes the Aria scarf special is the mouldable nose-clip inside as well as two discreet ear loops. These help the scarf stay in place over the nose and mouth.

The scarf is machine-washable and the embedded filter is estimated to still be protective even after 7-12 months of regular use.
You can currently pre-order the Aria filtering scarf with a $42 pledge on their Kickstarter page. The scarves will be produced in the UK and are estimated to deliver September of 2020.