With all the time we've had to spend indoors lately, the cozy glow of a candle is much appreciated. The tranquil flicker of the flame is a great way to sooth a troubled mind and make any space more welcoming. While candles may comes in thousands of shapes, scents and sizes, they couldn't exactly be called… entertaining.
That is unless you have a Spiral Light Candle. The unique design places the wick along the edge of the candle instead of the center. As the flame burns, it moves along the edge of the candle in a spiral, melting the sides into the middle.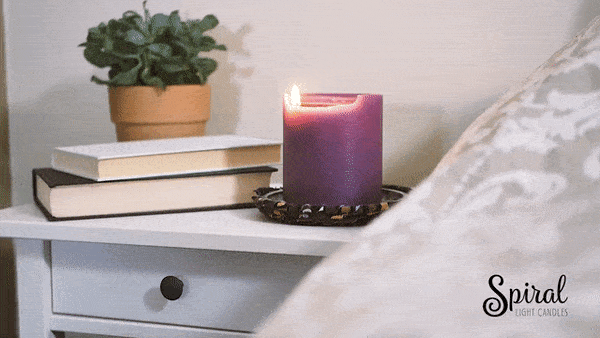 The process takes about 3 hours to complete the spiral. Once the sides are burned down, a wood wick at the base is revealed. When the larger wick is lit, the candle burns for an additional 40 hours.
Besides creating a mesmerizing party trick, placing the wick along the edges means there's no wasted wax, unlike traditional candles which notoriously burn a hole straight down the middle.
The candles themselves are made in the USA from highly refined food-grade wax. The scents come from phthalate-free oils mixed with vegetable-based colorants.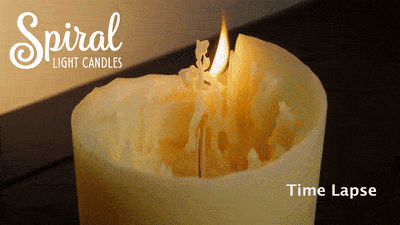 Spiral Light Candles have found success in boutique retailers across the country for a few years now. Their Kickstarter campaign is meant to raise funds to help outfit their new 8000 sq-ft facility in Minnesota.
Backers can pick between single candles, multi-packs or even a year's supply in their choice of scent. Some of the 20+ options include patchouli and lavender, European lilac and white tea & ginger.
Rewards start from $20 and include free US shipping. If funded, orders are expected to deliver in September 2020.