When you're in the kitchen a pan can either be your best friend or your worst enemy. The merits of a good pan are easy to identify: even cooking, minimal sticking and easy to clean. A bad pan however, can ruin a meal in a WIDE variety of ways, sometimes enough to turn you off from cooking all together.
While ordering takeout has its place, there's a new pan on the scene that aims to be your new kitchen BFF. The Buccaneer skillet combines the best chef-oriented features into one pan that could change the way you think about cooking with cast iron.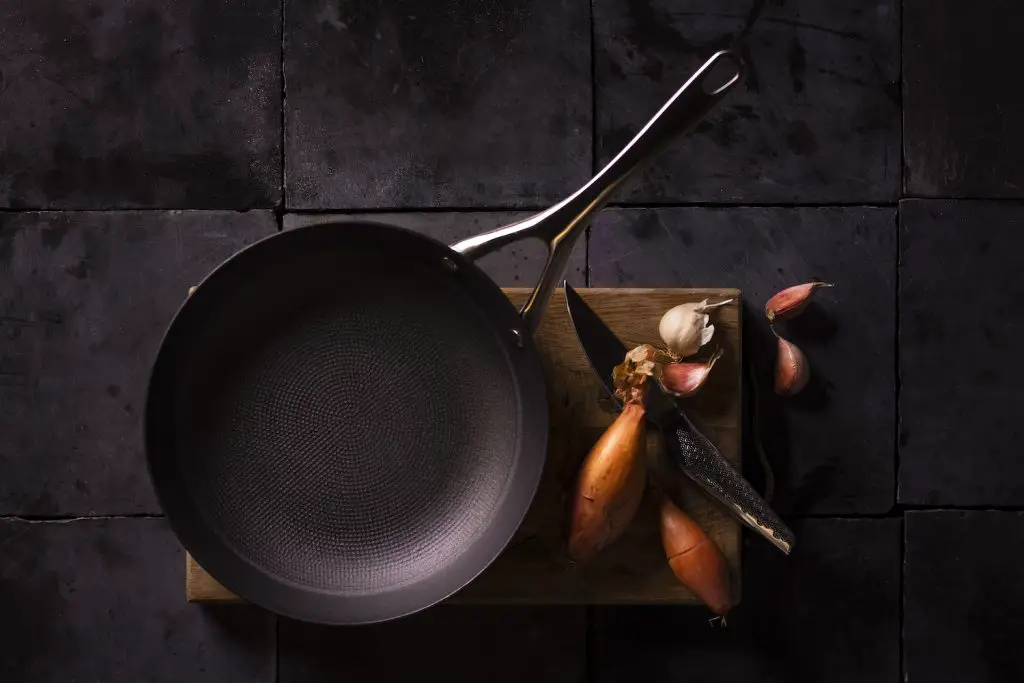 Lighter, stronger and cooler
Kickstarter success story Crowd Cookware is back with their 5th project – a set of everyday cast iron skillets available in both 9.5″ and 11″ sizes. Their past campaigns have raised over $1 million through crowdfunding and the brand has built a reputation of creating new products with the help of their past backers (hence "Crowd Cookware").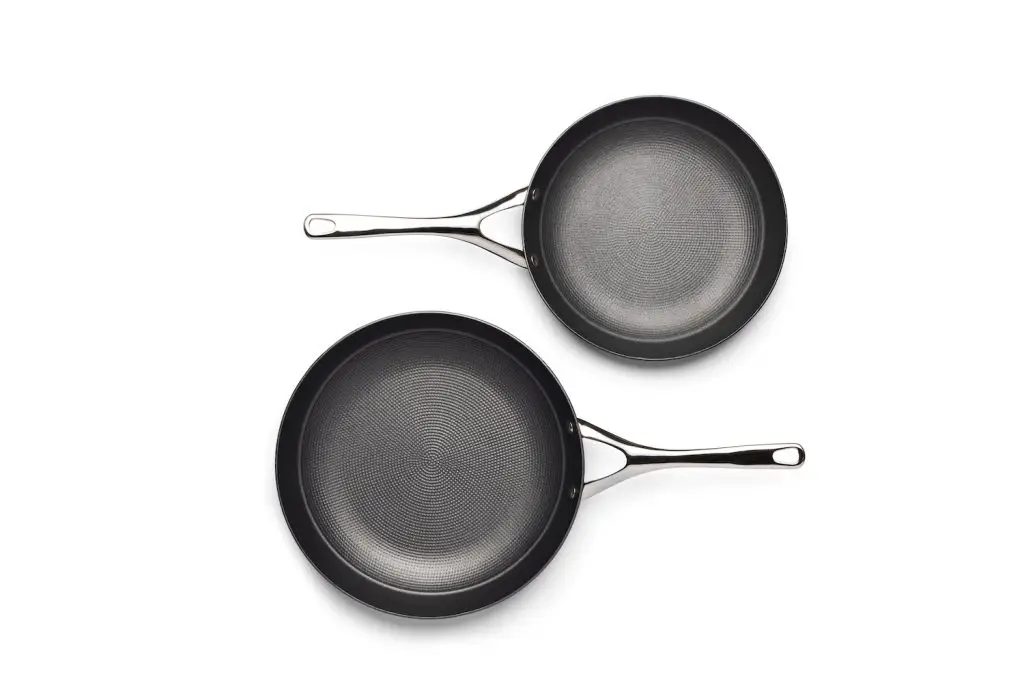 Cast iron cookware has been around for centuries and is still popular thanks to it's long life span among many other benefits. One problem with traditional cast iron pans? Weight. If you've ever had to unload a skillet full of food you'll know they can be a real beast to move around.
The Buccaneer uses something called 'pressed cast iron', which is an alternate manufacturing technique that results in a pan 50% lighter than traditional skillets. The lighter body makes it easier to toss and flip the food without worrying about dropping the pan on your foot.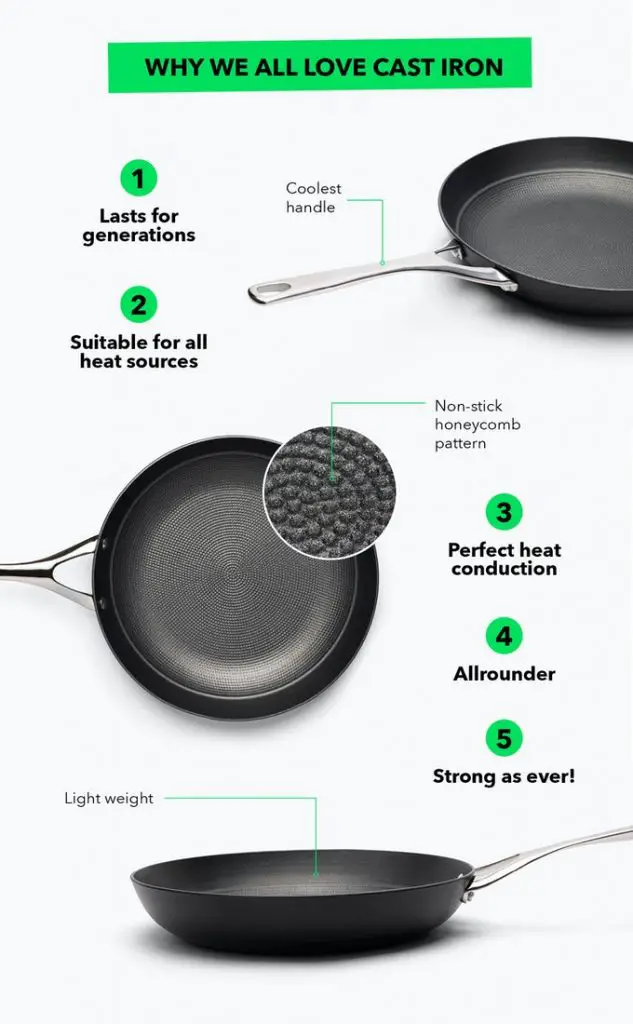 Regular cast iron pans use handles that are part of the body and notoriously get scalding hot. The Buccaneer uses a handle made of full cast stainless steel, which is riveted and optimized for the best grip.
The thin attachment to the pan is designed to reduce the transfer of heat and leave the handle as cool as possible.
Naturally Nonstick

What really makes the The Buccaneer skillet stand out is its unique honeycomb pattern on the bottom of the pan. There are multiple benefits to this including:
Better heat distribution
Increased cooking area
Natural nonstick surface
The skillet is pre-seasoned during manufacturing and according to Crowd Cookware, contains zero chemicals and will never need to be re-seasoned again.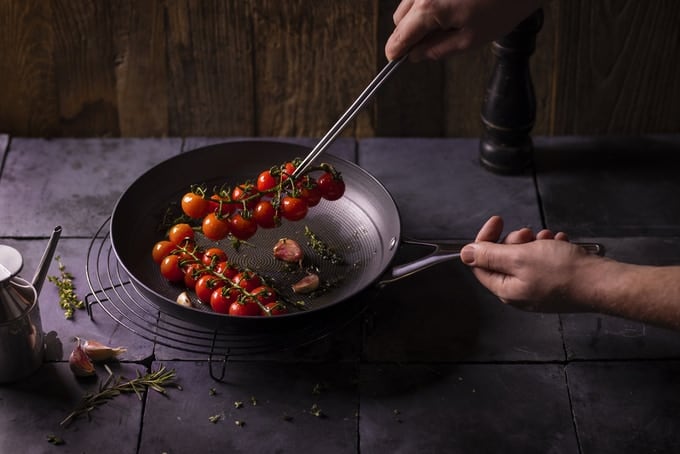 How to order the Buccaneer Skillet
Crowd Cookware has already soared past their initial funding goal by more than 10x and is estimated to deliver the pans August 2021. If you'd like to pre-order from their Kickstarter page, the 9.5″ skillet is available from $96 and the larger 11″ skillet from $108.
Click the link below for more details.