Having your car break down can be pretty awful. Having your car break down at night is even worse. Nothing can make you feel quite as vulnerable as crouching down to change a tire on the side of the freeway in the dark.
Trilight is a clever combination of tools to help keep you visible and safer at night. Designed to be kept in the car, the device is shaped like a warning triangle, the universal hazard sign, and the embedded battery and lights offer an assortment of uses.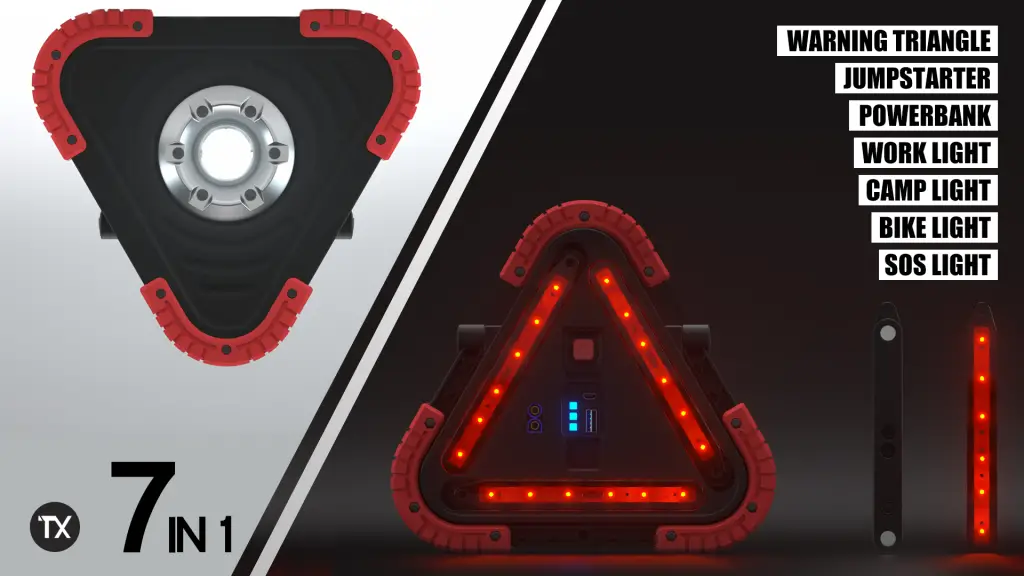 If nighttime car trouble should occur, the electric warning triangle can be activated, warning drivers more than 900ft away of your presence. The three bars that make up the triangle are detachable and can be fitted to a bike, or wherever else you might need some ambient light.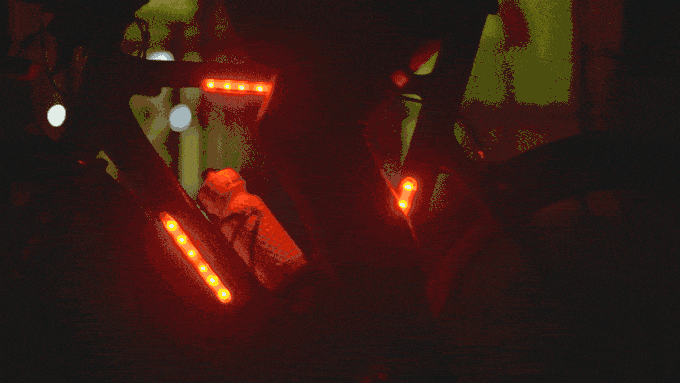 The 11,000 mAh battery can serve as a power bank and charge things like phones or other devices. Work-light mode uses a 1500 lumen LED light that can last for up to 4 hours. The rotating handle and embedded magnets mean the Trilight can be mounted or positioned for hands-free use. The more expensive Trilight S can be used to jumpstart a dead battery up to 15 consecutive times, a real lifesaver on quiet roads.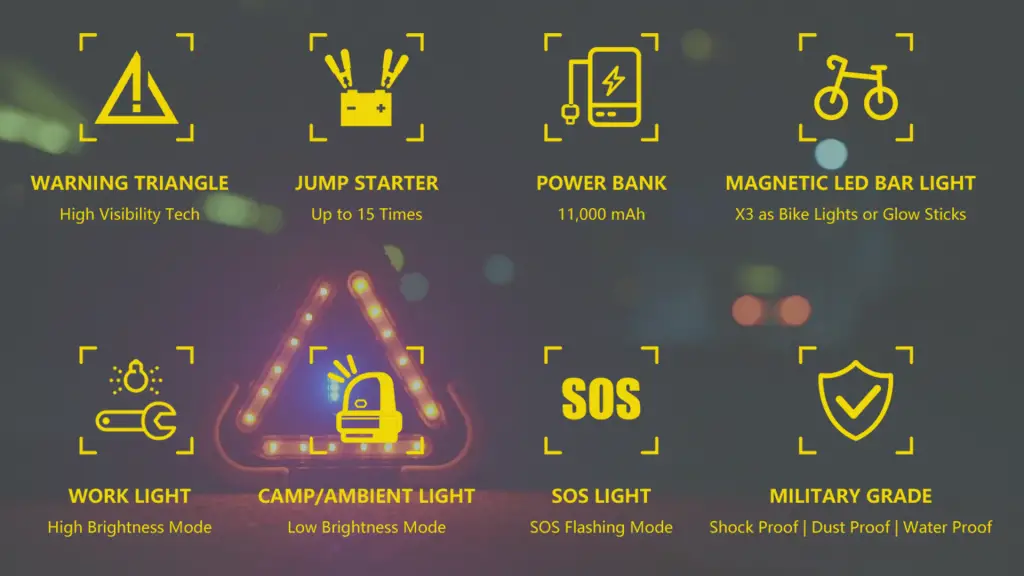 TRILIGHT has been especially created for all drivers. It's something that
can make people safer, something that can help them, and something
that can be frequently used in everyday life.

Max, CEO of TX LIGHTING
The base Trilight with no jumpstarting feature can currently be pre-ordered on their Kickstarter page for $59. They've already surpassed their funding goal and orders are expected to ship April 2019.