Here's a shocking fact… roughly 3,820 burglaries happened every day in the United States. That's about one every 23 seconds. An average of around $2,799 is stolen per break-in, which means a cumulative loss in the billions for homeowners every year.
Home safes have been a tried-and-true way of protecting valuables for generations, but they haven't changed much from the big steel cubes of Bonnie and Clyde's era.
That's where the Space Safe comes in – the modern evolution of the home safe with enough high-tech features to make burglars shake in their boots.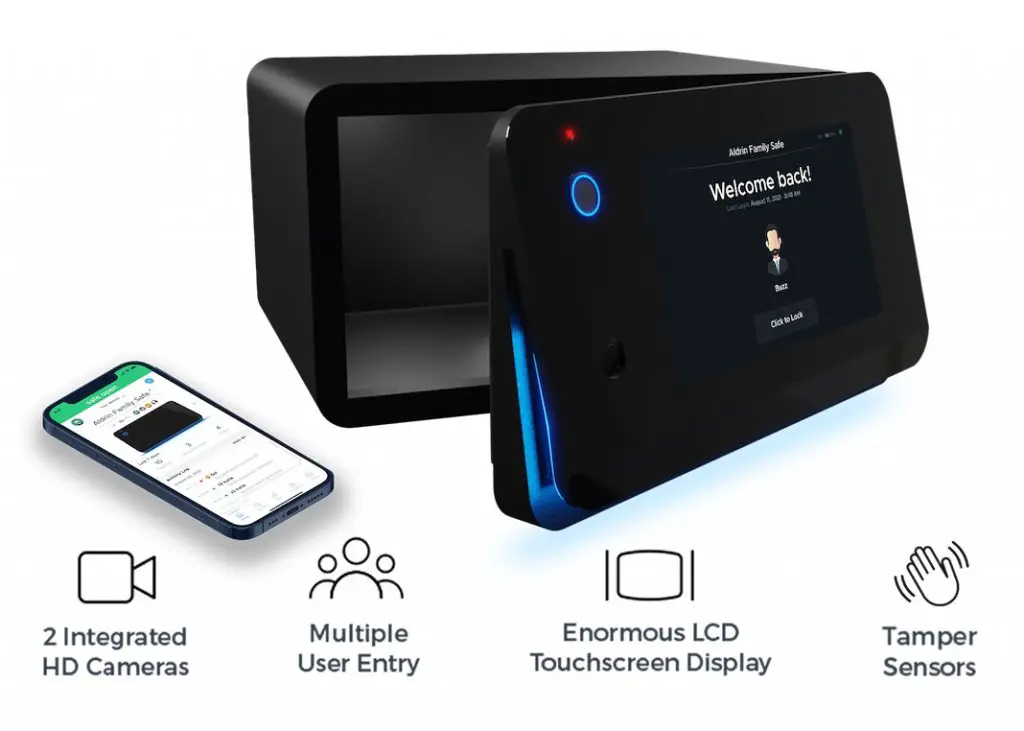 Space Safe smart features
The first thing that sets the Space Safe apart is the massive 10″ touchscreen display on the front panel. This allows a numeric pin to be typed in, as well as access to other settings and tools. The safe connects via WiFi to the paired Space Safe app, which opens up a host of other smart features.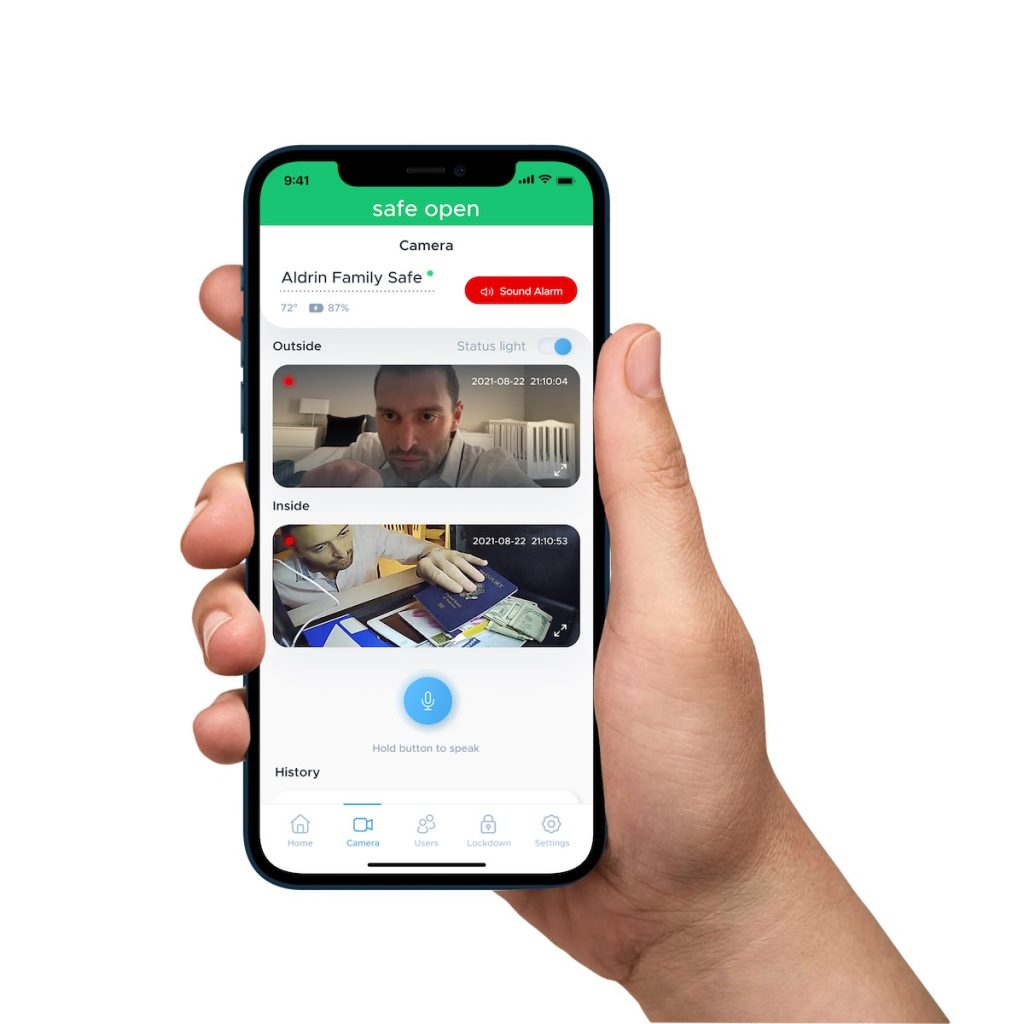 The app automatically keeps a running activity log of everything happening in and around the safe including:
current temperature and humidity in the safe
if a breach has been attempted
who accessed the safe and when
if the safe has been dropped or shaken
Multiple user accounts can be created through the app, giving each person their own pin. Temporary pins can also be created, just like you see with certain smart home locks.
Next to the touchscreen is a biometric fingerprint scanner that offers a faster method of unlocking the contents without needing to remember a pin.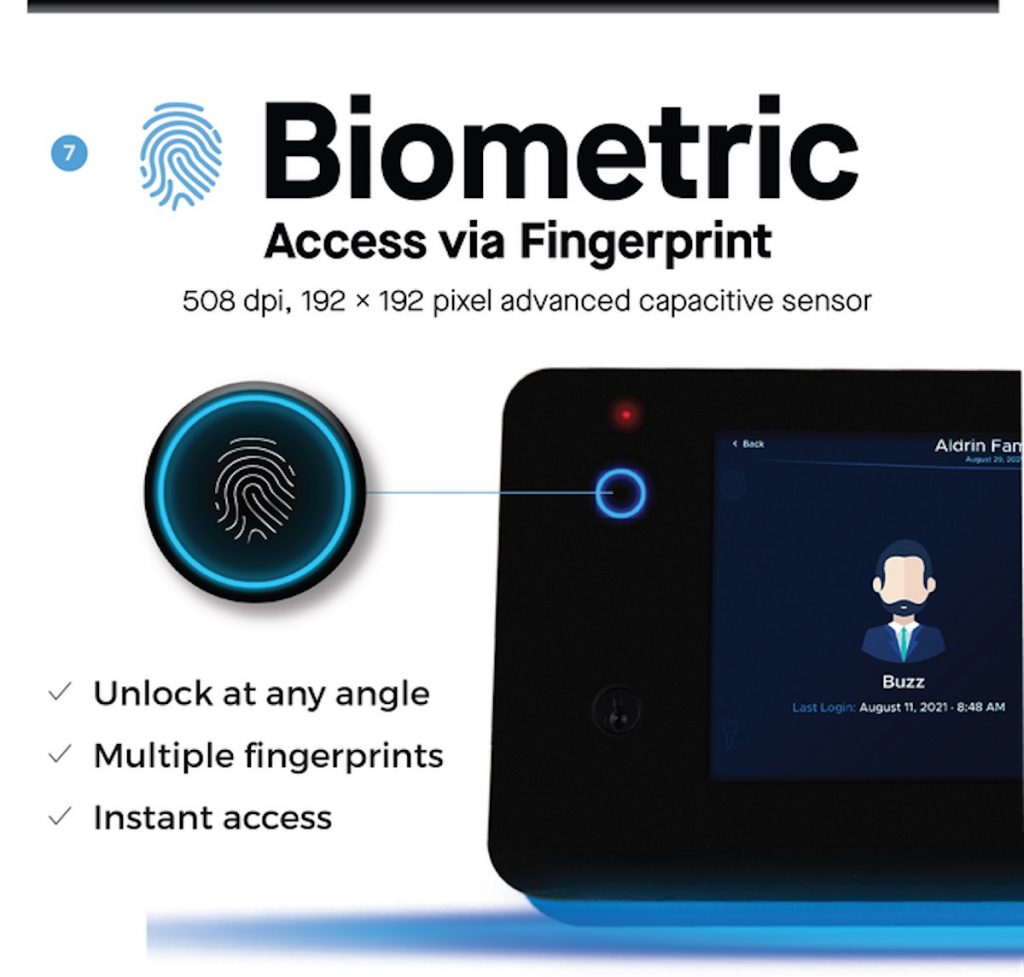 The Space Safe has interior dimensions of 16.8″ x 12.4″ x 9.4″. That's enough space for laptops, tablets, jewelry, cash, passports and more.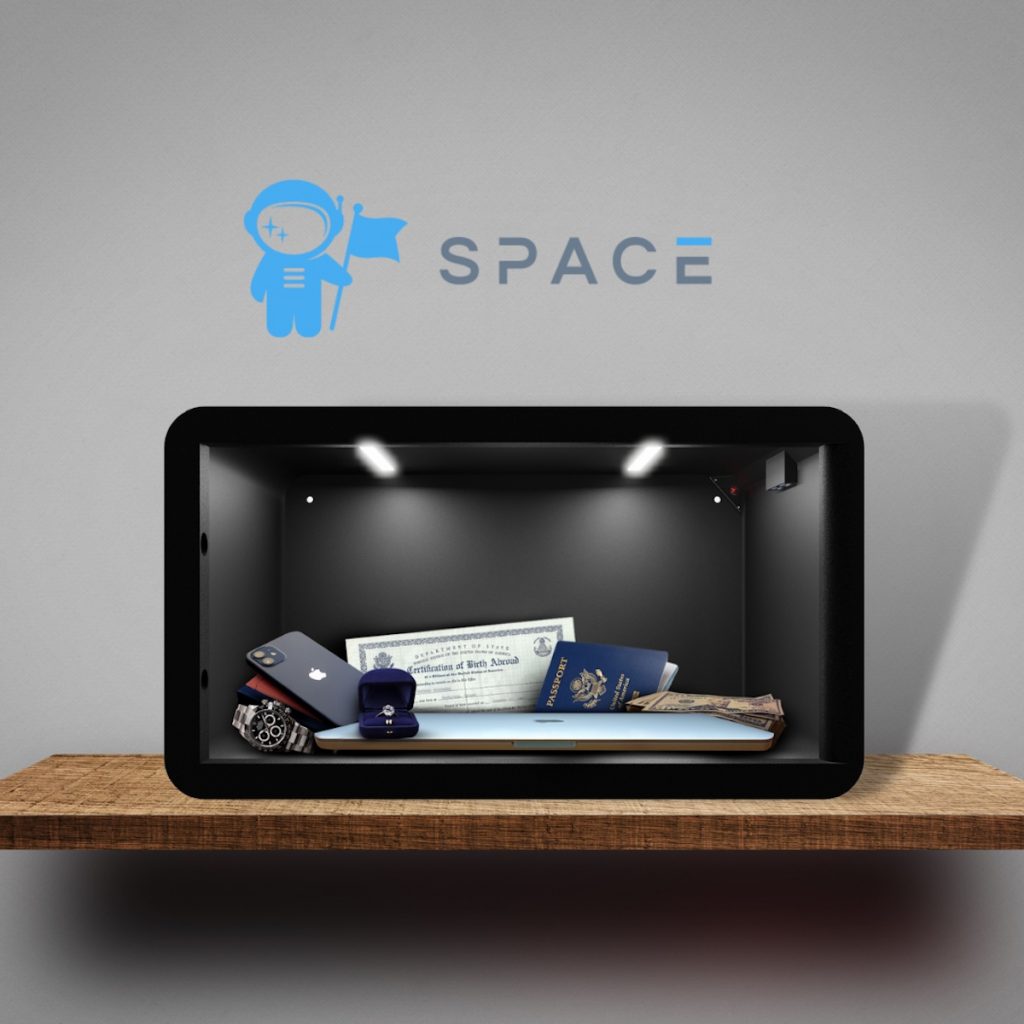 The safe is powered via USB-C and houses a built-in backup battery for power outages. In the event of total power loss, the Space Safe includes physical override keys too.
Exterior and interior cameras
Our favorite feature of the Space Safe has to be the onboard cameras. Both the front panel and inner chamber have 1080p cameras that stream directly to the app. Imagine keeping tabs on not only who's accessing your safe, but what they took too. 🕵🏻‍♂️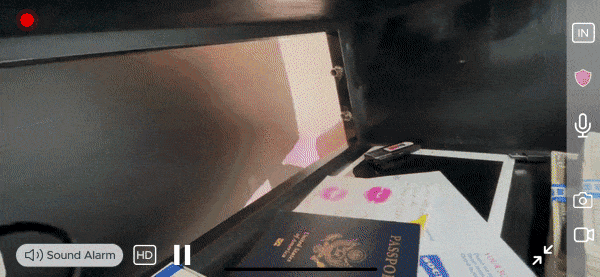 Hardware features
Tech has its uses, but can the Space Safe stop a brute force attack? According to their campaign, the locking bolts on the front panel can withstand 3,000lbs of force. Eight pre-drilled holes mean the safe can be bolted directly to wall and floor studs.
The body uses 10-gauge steel throughout and a pry-resistant hinge bar to make the safe as impenetrable as possible.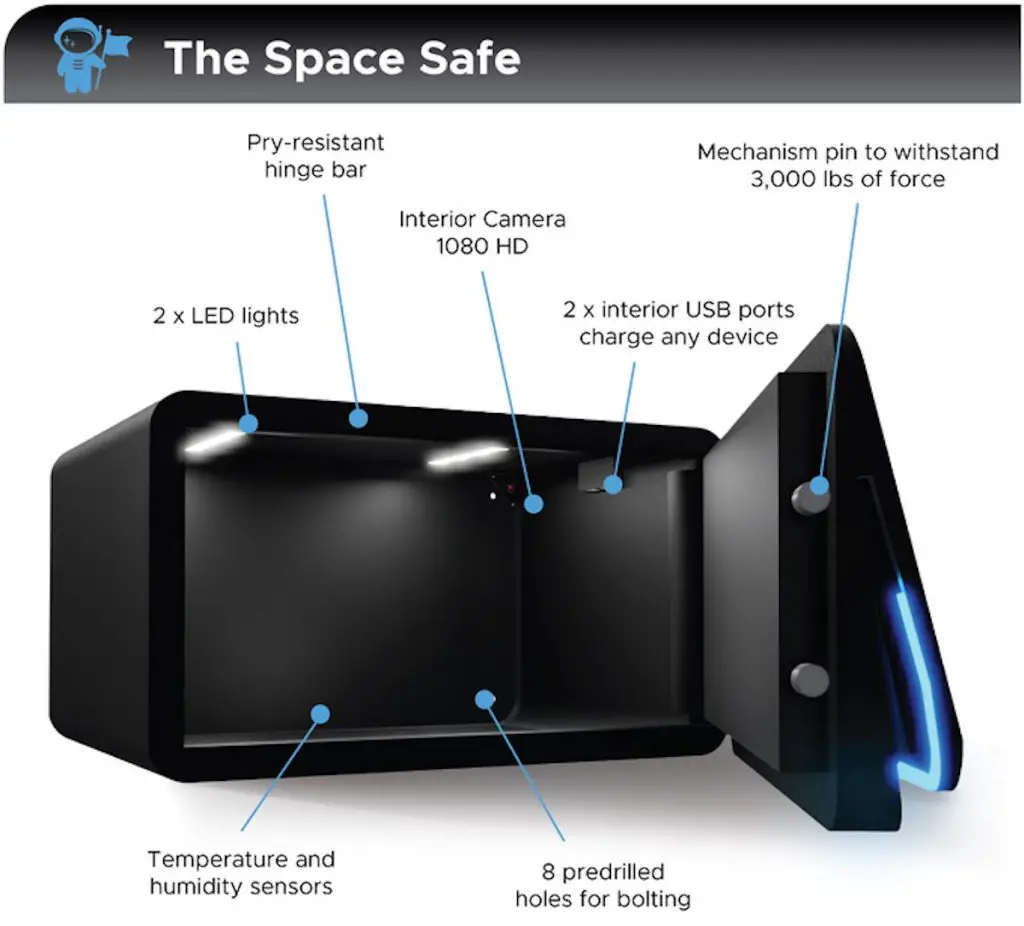 How to order the Space Safe
The Space Safe is currently wrapping up their Kickstarter campaign, where they raised over $250k in just a month. The safe can be pre-ordered with a $429 pledge, which includes free US shipping. Orders are estimated to deliver October 2021.